15 sure ways to keep your bed game strong.
Use these 15 tips to satisfy a woman in bed and make her want more of you, even if you've been in the same relationship for a very long time.
1 .Go down on her. If all else fails, this usually succeeds. If you're having a hard time getting your woman warmed up for the act, just go down on her and spend a gentle while down there. Almost always, this would help build the momentum for a great night ahead.
2. Take time during foreplay. Most men hurry the foreplay bit without any consideration for the woman they're with. Just because you're up and ready doesn't mean your woman is ready too. Take your time before penetration, and both of you will enjoy sex a lot more.
3. Remember her erogenous zones. The typical erogenous zones in a woman are several, going from the back of her neck, her ears, and all the way to her knees and her toes. But each woman has a few special sweet spots that switch the button on instantly.
Kiss and nibble the entire length of her body and make sure you remember the zones that excite her more than the others. It'll always come in handy the next time you want to arouse her faster.
FOLLOW US ON:
4. Don't roll over and sleep. Falling asleep immediately after sex is a good sign because it means you're secure enough in the relationship to just enjoy the relaxing after-sex sensation without having to worry about awkward moments.
But there's a thin line between being secure and taking your woman for granted. Cuddle up after sex or indulge in pillow talk for a while. Or just fall asleep in each other's arms.
5. Your hygiene matters. Looking good for your woman makes a huge difference in the experience she has in bed. After all, a better looking partner is more of a turn on, isn't it? But you need to remember that looking good doesn't just mean a six pack abs.
Have a shower if you're making love at the end of a long day, and keep all those hairy regions clean and trimmed. Smell great and feel great in bed, and your woman will definitely have a hard time keeping her hands off of you!
6. Kiss and tell. Women have an active imagination and tend to rely on feelings more than visual appearances. If you want to turn your woman on and satisfy her in bed, arouse her mind by using the right words. Whisper sweet nothings in her ears or talk about her favorite fantasies. As long as you excite her mind with your seductive words, she'll have an orgasm that'll grip you hard down there.
7. Don't be selfish. If you want to know how to satisfy a woman in bed, this is as simple as it gets. Put your woman's needs in bed before yours. Understand her preferences in bed, be it about the dim lighting or the right side of the bed, and make sure she's feeling comfortable enough to enjoy having s** without any insecurities or awkwardness.
8. Experiment all the time. The most boring of s**ual relationships are the ones where the couples just do the missionary and don't experiment at all, be it about positions or about dirty conversations. If you want to do more than just satisfy your woman in bed, try new things all the time. If you feel like a particular sex fantasy or a particular position is starting to get monotonous, freshen things up by trying something new.
9. The right compliments. Women love appreciation in bed. It makes them shed their inhibitions more easily and gets them to experiment in bed sooner. When you're naked in bed with your woman and find something fascinating about her, make sure you share the thought with your woman. She'll feel better about herself and her new sexual confidence will definitely lead to better sex.
10. Trigger zones and fantasies. Do you have any fantasies that make you hard as soon as you think about it? Well, girls have their own trigger fantasies too. For some girls, it's a sexual fantasy while for others, it may be an erogenous zone.
Speak to your woman and find out what turns her on instantly. It'll play a big part in turning her on, and at times, it can help her orgasm sooner when you can't hold on for too long.
11. Play with her body. Just because you're inside of her doesn't mean you should stop focusing on the rest of her. Play with her body and move your hands all over her. Massage her, stroke her and grab her all over. It'll turn your girl on a lot more than just focusing on the missionary.
12. Refresh sex all the time. The primary reason why sex starts to get boring is because it can get rather repetitive after a while. The typical foreplay-followed-by-missionary-position s** may be the most comfortable of all positions and it may feel intimate too, but every now and then, try something new just to bring a change into your bedroom.
Try role playing, dirty talking or a few sexy games in bed. Just when sex starts to get predictable, bring an interesting twist into it. By refreshing sex all the time, you can make each time you make love with your woman feel like a one night stand!
13. Bite, lick and suck. Kissing is sensual and romantic. But don't stop there. Let her feel your passion when you bite her and tongue her body. And here's something to remember, a good love bite in the strategic regions will still feel just as passionate to a woman even after several years of going out with each other.
14. Be outrageous. Sex gets sexier the more wild and outrageous it feels. If you want to satisfy your woman, learn to get risqué with your actions. Do something bold now and then, and sex will feel a lot more exciting. Have sex near an open window, use blindfolds, grope each other on a dark dance floor… The wilder your thoughts and actions, the sexier the sex will be.
15. Her orgasm first. The last tip to satisfy your woman is only the most important one. The perfect orgasm is the high point of lovemaking. And if you orgasm before her, it's almost certain that she'll have to make do without an orgasm. Control your erection better and learn to hold on for longer, so you can satisfy your woman completely before you orgasm.
TO DOWNLOAD OUR MOBILE NEWS APP CLICK HERE
10 changes you make in your 30's.
Many people spend their 20s getting some unhealthy behaviours out of their system — like sleeping until 2pm on Saturdays and spending all their disposable cash on new kicks.
But your 30s are an ideal time to cement the habits that will help you achieve personal and professional fulfilment for the rest of your life.
To give you a head start, we sifted through recent Quora threads on this critical life transition and highlighted the most compelling responses. TOP ARTICLES1/5READ MOREWoman with dementia punched in the facewhile wearing badge saying 'I have Alzheimer's please be patient'
Here are 10 lifestyle tweaks you can make in your 30s to lay the foundation for lifelong success:
1. Stop smoking.
If you've started smoking, stop immediately, suggests Quora user Cyndi Perlman Fink.
While you can't undo the damage you may have already incurred from smoking, research suggests that those who quit before age 40 have a 90% lower mortality risk than those who continue.
2. Start going to sleep and waking up at the same time every day.
It might be tempting to use the weekends to recoup your sleep debt, but Nan Waldman recommends you hit the hay and wake up around the same time every single day.
If you oversleep for even a few days, experts say you risk resetting your body clock to a different cycle, so you'll start getting tired later in the day. Avoid a lifetime of sleep issues by sticking to bedtime and wakeup routines whenever you can.
3. Start exercising regularly.
"Try to move yourself as much as possible," says Alistair Longman. "It doesn't matter if it's walking, cycling, running, weightlifting, hiking, swimming — as long as it involves some movement."
In the later half of your 30s, you start losing muscle mass, so it's especially important to exercise at this time. But remember to choose physical activities you really love, since you're less likely to continue exercising if you dislike your workouts.
4. Start keeping a journal.
"Journal your life! Your written records will entertain and endear in your future," writes Mark Crawley.
Even if you'd prefer to keep your musings to yourself, putting your thoughts and feelings on paper can help you deal with stressful events.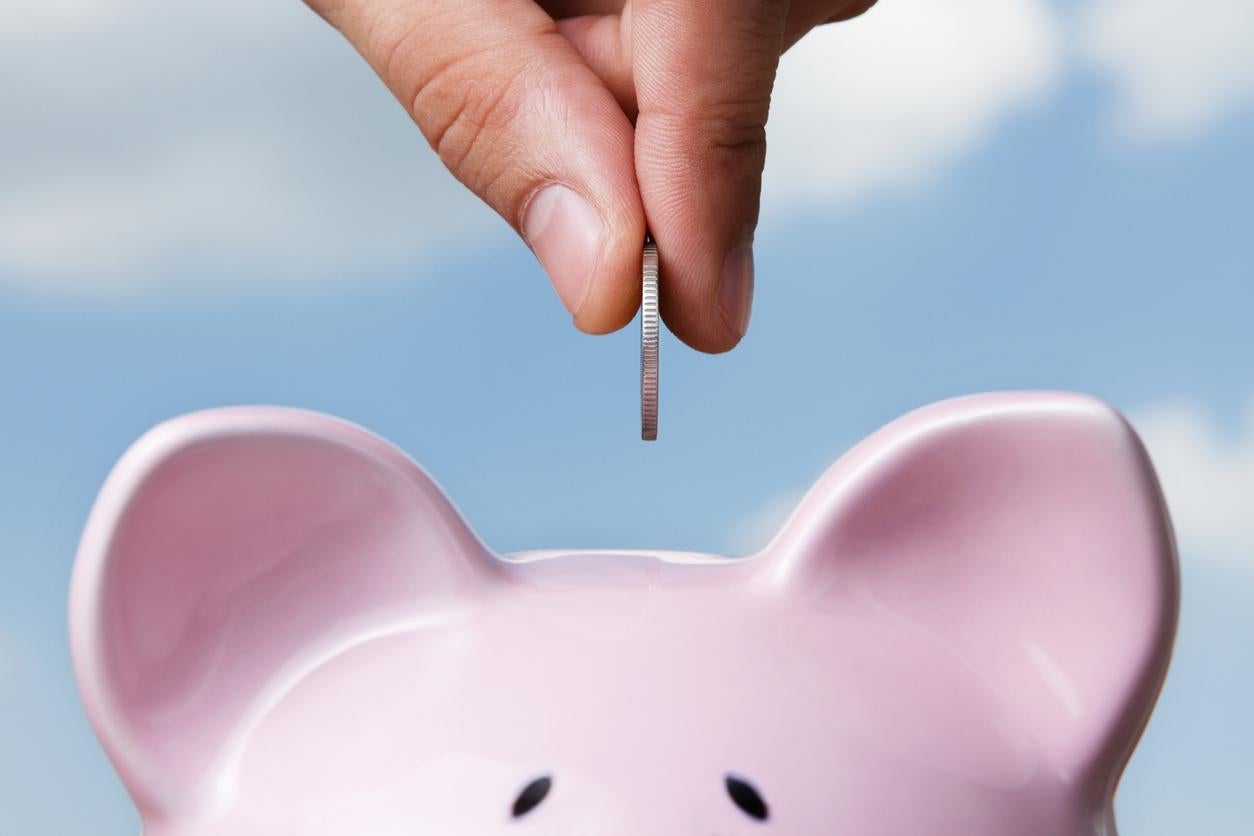 5. Start saving money.
"Building the habit of saving early means you'll continue it further down the line," says Cliff Gilley.
It might seem like your golden years are a lifetime away, but the earlier you start saving, the more time your money has to accrue interest.
6. Start pursuing a life dream.
"Don't delay pursuing your life goals," writes Bill Karwin. "Want to buy a house? Have kids? Write a book? Pick one of those life goals and get started. What can you do between now and the end of the year to embark on one of them?"
7. Start learning to be happy with what you have.
"If you are content with what you have, you will have a happier life," says Robert Walker.
It's really about gratitude: Research suggests that appreciating what you have can increase happiness and decrease negative feelings. Perhaps that's why Oprah Winfrey kept a daily gratitude journal for years.
8. Stop thinking you need to satisfy everyone.
"After I reached 30, I stopped feeling the need to please everyone. You can choose your friends and contacts more carefully," says Kevin Teo. In particular, Teo realised he wasn't obligated to be nice to people who were unfriendly toward him.
Whether you decide to whittle down your Facebook friends to a mere 500 or simply hang out more with the people who make you happy, it's important to invest your time and energy wisely.
9. Stop comparing yourself to others.
"If you are unable to do some things in life compared to your siblings and friends, then please be at peace with yourself," advises Mahesh Kay. "Don't be harsh on yourself."
As one psychotherapist writes, constantly peering over your shoulder to see what others are doing doesn't help you accomplish your goals. You'd be better off spending time thinking about what you want to achieve and evaluating your progress on those fronts.
10. Start forgiving yourself for your mistakes.
"Forgive yourself your mistakes. We all make plenty of them. Don't dwell on the errors of the past — learn from them, let them go, and move ahead," writes Liz Palmer.
One social psychologist says that self-compassion (the ability to forgive yourself and learn from your mistakes) is the key driver of success. That's likely because people who practice self-compassion see their weaknesses as changeable and try to avoid making the same errors in the future.
KINDLY FOLLOW US ON SOCIAL MEDIA & SHARE THIS STORY
@ Anttention Fresh, We work hard to ensure that any news brought to you is legitimate and valuable so we leave out the noise. This material, and other digital content on this website, may be reproduced, published, broadcast, rewritten or redistributed in whole or in part BUT give us credit as your source. 
DOWNLOAD ANTTENTION FRESH NEWS ON THE GO APP
TO UPLOAD & PROMOTE YOUR PRODUCTS CLICK IMAGE
JOIN AN ONLINE LEARNING COMMUNITY CLICK IMAGE
Sobering Up: In An Alcohol-Soaked Nation, More Seek Booze-Free Social Spaces
A national trend of boozeless bars is cropping up nationwide to create social spaces without the hangovers, DUIs and alcoholism culture. It's part of a new push for sober options.
ST. LOUIS — Not far from the Anheuser-Busch brewery, Joshua Grigaitis fills a cooler with bottles and cans in one of the city's oldest bars.
It's Saturday night, and the lights are low. Frank Sinatra's crooning voice fills the air, along with the aroma of incense. The place has all the makings of a swank boozy hangout.
Except for the booze.
Pop's Blue Moon bar, a fixture of this beer-loving city since 1908, has joined an emerging national trend: alcohol-free spaces offering social connections without peer pressure to drink, hangovers or DUIs. From boozeless bars to substance-free zones at concerts marked by yellow balloons, sober spots are popping up across the nation in reaction to America's alcohol-soaked culture, promising a healthy alternative for people in recovery and those who simply want to drink less.
Joshua Grigaitis puts out nonalcoholic drinks on a Saturday night. From boozeless bars to substance-free zones at concerts marked by yellow balloons, sober spots are popping up across the nation, promising a healthy alternative for people in recovery and those who simply want to drink less.
A cooler is filled with bottles and cans at Pop's Blue Moon bar, which hosted boozeless Saturday nights in January, offering hop water, nonalcoholic beers and drinks infused with cannabis-derived CBD. (LAURA UNGAR/KHN)
"We evolved as social creatures. This is a good trend if you want the experience of companionship and social culture but don't want the negatives," said William Stoops, a University of Kentucky professor who studies drug and alcohol addiction. "It can help people make better choices."
A federal survey shows nearly 67 million Americans binge drink at least monthly, meaning women down four drinks during a single occasion, men five. Midwestern states have some of the highest binge-drinking rates in terms of both prevalence and intensity, putting millions of people at risk.
Research links excessive alcohol use to fatty liver, cirrhosis and cancers of the breast, liver, colon, mouth and throat as well as heart disease, high blood pressure, stroke, dementia, anxiety and depression. Nearly half of murders involve alcohol, according to studies. Drinking kills about 88,000 people annually, according to the Institute for Health Metrics and Evaluation at the University of Washington. Such diseases and social ills cost the nation an estimated $249 billion a year.
Even one drink a day is unhealthy, said Dr. Sarah Hartz, an assistant professor of psychiatry at Washington University in St. Louis. "If you're going to drink, know it's not good for you.
If you or someone close to you is struggling with issues mentioned in this story and you would like to connect with others online, join USA TODAY's "I Survived It" Facebook support group. For help with a drinking problem, check Alcoholics Anonymous, Smart Recovery or the Substance Abuse and Mental Health Services Administration's helpline at 800-662-HELP.JOIN THE GROUP
For Grigaitis, 41, who also goes by Joshua Loyal and is co-owner of the bar, tying all his fortunes to alcohol was "weighing on my soul" after 20 years in the business. He cut way back on his own drinking and began holding boozeless Saturday nights in January, offering hop water, nonalcoholic beers and drinks infused with cannabis-derived CBD.
"I love everything about the bar business — except the alcohol," he said. "The nonalcoholic beverage movement is a growing group. I'm making a decision to choose this and I'm proud of it."
Chris Marshall, who founded Sans Bar in Austin, Texas, in 2015, got sober in 2007 and was working as a counselor when a client shared how difficult it was to navigate the social world without alcohol. The client's relapse and subsequent death was his call to action.
Sans Bar held a national tour this year with pop-up events in St. Louis, Portland, Ore., and Anchorage, Alaska, and opened a permanent location in Austin. It draws a largely female crowd all along the sobriety spectrum, from those in recovery to the "sober curious." People gather for hours to sip handmade mocktails, talk, dance and listen to speakers and sober musicians.
"If you closed your eyes on a Friday night, you'd think you were in a regular bar," he said. "This is not about being sober forever. This is about being sober for the night."
KINDLY FOLLOW US ON SOCIAL MEDIA & SHARE THIS STORY
@ Anttention Fresh, We work hard to ensure that any news brought to you is legitimate and valuable so we leave out the noise. This material, and other digital content on this website, may be reproduced, published, broadcast, rewritten or redistributed in whole or in part BUT give us credit as your source.
DOWNLOAD ANTTENTION FRESH NEWS ON THE GO APP
TO UPLOAD & PROMOTE YOUR PRODUCTS CLICK IMAGE
JOIN AN ONLINE LEARNING COMMUNITY CLICK IMAGE