Scores still missing as deadly flash landslide continues to rock Indonesia
Head of South Sulawesi's disaster mitigation agency said over 3,400 people have lost their homes since the rainfall and strong winds hit heavily in the southern part of Sulawesi island on Wednesday and Thursday when speaking to the news agency.
However, he urge the residents to locate the temporary shelters that have been set up by the disaster mitigation agency in helping ensuring safety.
The authorities has confirmed that southern part of Sulawesi island suffered massive casualties, with 42 people found dead, adding that they are also working with volunteer in search of the missing ones,the major roads have been blocked prompting to lunch helicopter to deliver and monitor the situation.

Those evacuated were given refuge in schools, mosques and tents. At least 46 are being treated at local hospitals and health clinics.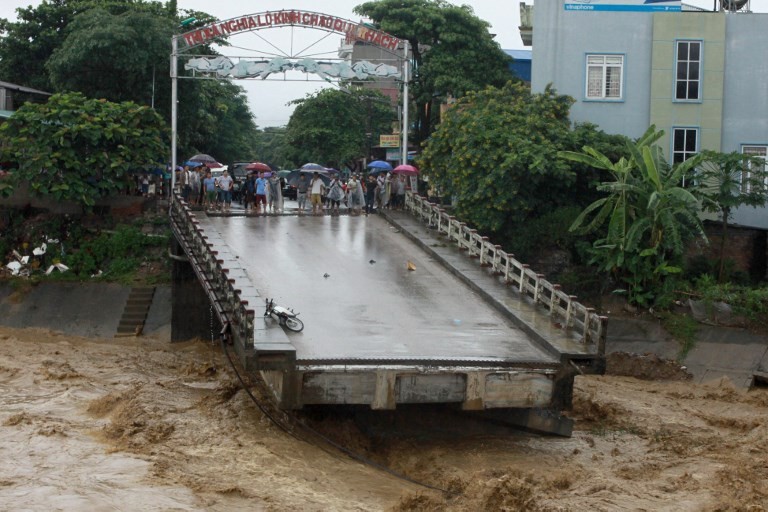 On Thursday, the agency said that while flooding in the province was receding "the search and evacuation process is still ongoing".
Sutopo Purwo Nugroho, spokesman for the national disaster agency has also notified the people that the Parts of Makassar were overpower with floodwater,
FOLLOW US ON:
The floods have paralyzed the activities of the state also damaged houses, government buildings, schools and bridges.
TO DOWNLOAD OUR MOBILE NEWS APP CLICK HERE
WHO accused Tanzania of hiding information on Ebola victims
Ebola virus has cause major loss of life and socioeconomic disruption in Africa.
The number of cases has began to decline gradually, following the commitment of substantial international resources.
The World Health Organization (WHO) has rebuked Tanzania for failing to provide information about possible Ebola virus infections.
The WHO said it had learned of one suspected fatal case in Dar es Salaam and two others but, despite repeated requests, was given no information
Tanzania has said it has no suspected or confirmed cases.
The latest outbreak has killed more than 2,000 in eastern DR Congo, with Uganda battling to stop any spread.
Tunisia: former President Ben Ali confirmed dead
All time, former Tunisia's President Zine el-Abidine Ben Ali has died in exile aged 83, his family says.
Ben Ali led the country for 30years and was credited with delivering stability and some economic prosperity.
But he received widespread criticism for suppressing political freedoms and for widespread corruption.
In 2011, he was forced from office following mass street protests. This triggered a wave of similar uprisings across the Arab world.
At least half a dozen countries in the region saw their president fall or conflicts break out in the wake of the former Tunisian leader's downfall, in what became known as the Arab Spring.