Top 25 Best Holiday Locations in 2019
Source:matadornetwork.com
Looking at all those top nines from 2018 on Instagram was almost as irritating as posts about Bird Box. Almost. Because as harmless as it might seem to post a tic-tac-toe board of the year's favorite memories, it often became an overwhelming barrage of food you wanted to eat, animals you wanted to pet, and countries you wanted to visit — and made planning your travel schedule for the year ahead harder than you thought.
So what are the spots that you can visit in 2019 that'll pretty much guarantee a top-nine-worthy trip? We took a look around the world and found the places that are either doing some seriously epic stuff in 2019, are about to blow up with tourists, or are old standards we're discovering new sides of. In no particular order (because they are all equally epic — yes, even the Midwest), these are the 25 places you should visit in 2019.
This year's Where to Travel list was written by Noelle Alejandra Salmi, Matthew Meltzer, Tim Wenger, and Laura Reilly, with nominations from the entire Matador Network editorial staff.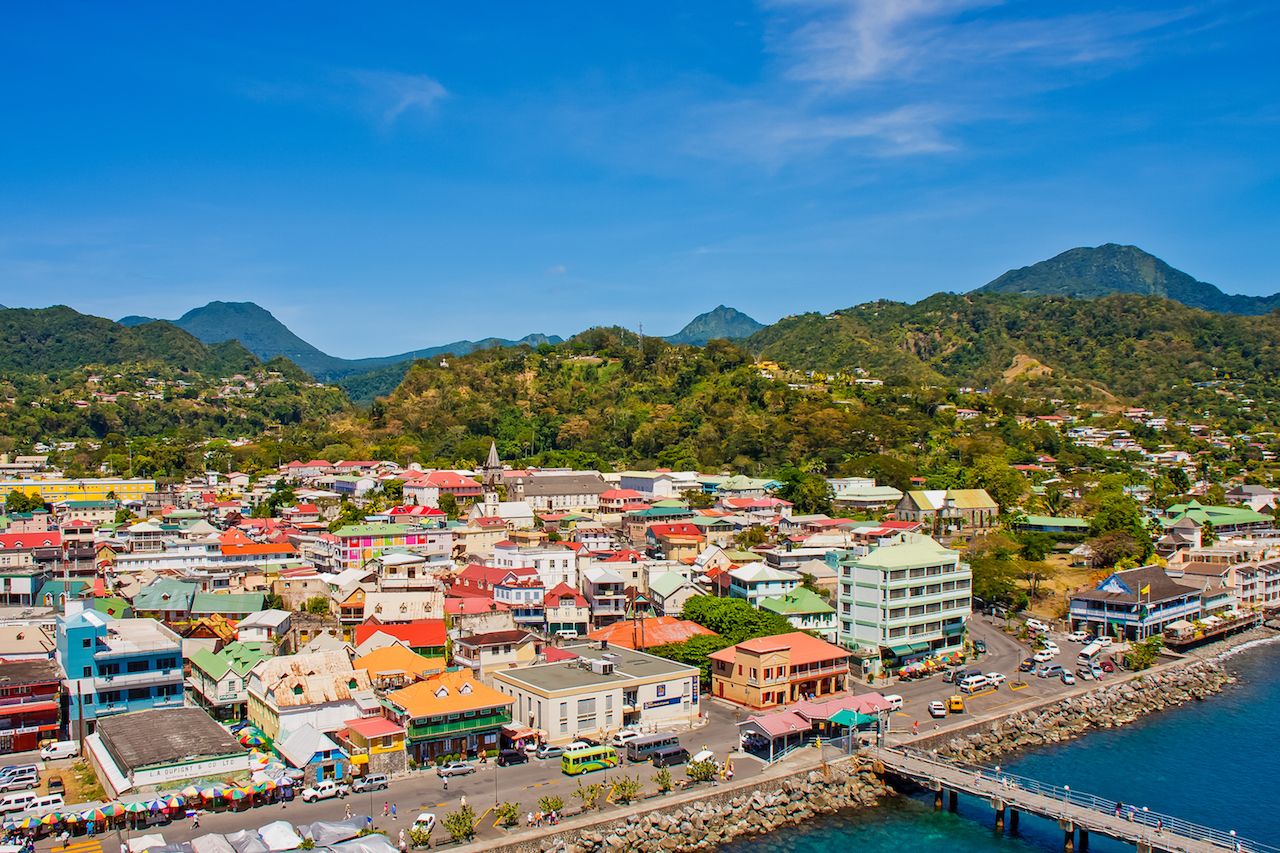 Dominica
Photo: Darryl Brooks/Shutterstock
1. Dominica
No island in the Caribbean has the dominating nature of Dominica. It's apparent as soon as you fly among mountaintops to the island's only airport, swearing you're going to land in the middle of a jungle until an airstrip miraculously appears out of nowhere. The air smells like a spa, scented by gum trees and Caribbean humidity, a smell that can almost soothe your muscles during one of the island's ass-kicking hikes.
But those hikes — many of which are straight up muddy cliffs through thick jungle — are some of the most rewarding in the world. You'll find yourself swimming under a 200-foot waterfall in a crystal-clear river, with literally no people around for miles. Dominica isn't big on sandy beaches or fruity cocktails, but for tropical wilderness and awe-inspiring appreciation of nature, it's one of the most perfect places in the world.
This year, the island finally goes a little upscale too, welcoming the new Cabrits Resort and Spa Kempinski along the sands of Portsmouth. It's the first five-star hotel to grace the island, and though it might not be as rugged as the rest of your vacation, it'll be a welcoming place to relax after all that jungle trekking.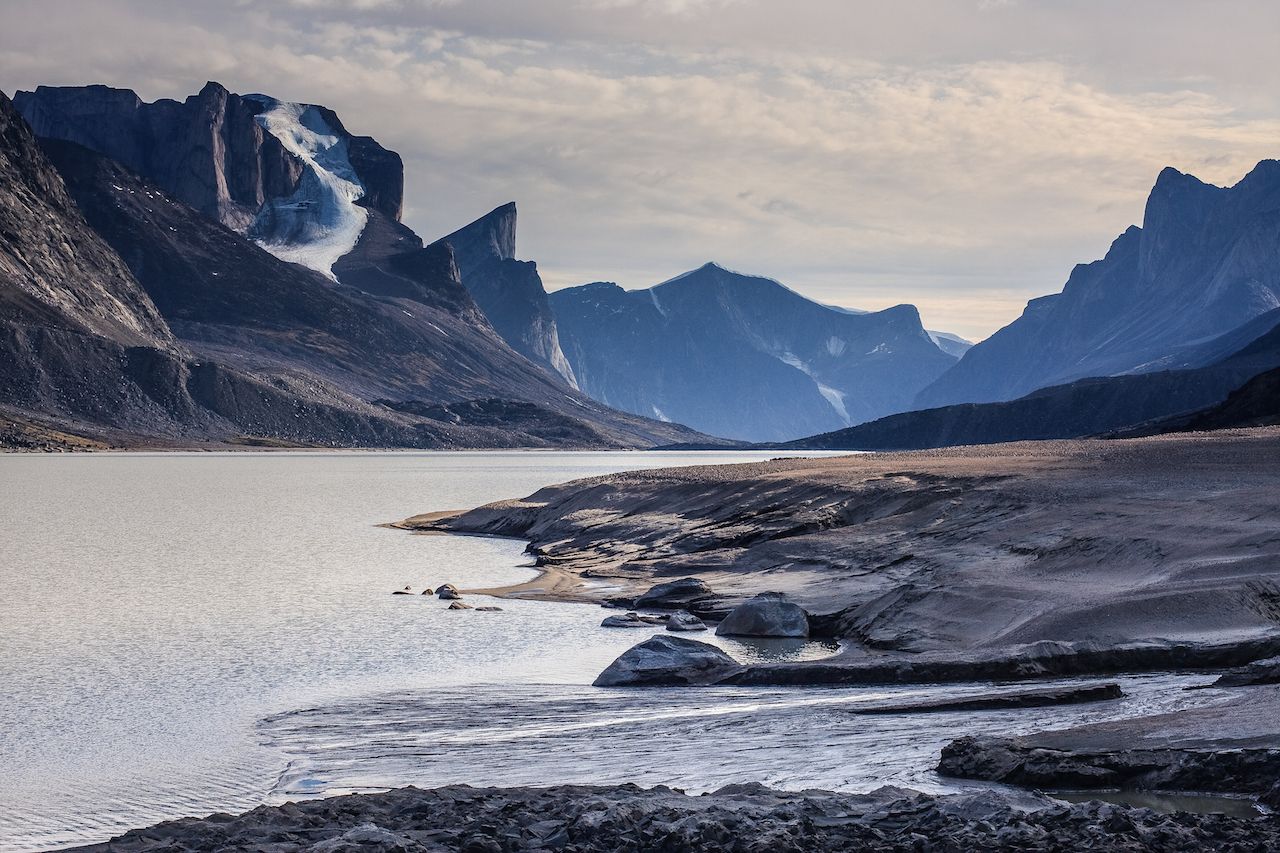 Northern Canada
Photo: Ed Dods/Shutterstock
2. Northern Canada
There is nowhere in the world where you can experience wild, untainted natural splendor like the territories of Northern Canada— as long as you don't mind being a little cold. Here, the untamed wilderness of Nunavut, Yukon Territory, and the Northwest Territories take national parks to a whole new level, offering camping and hiking among both towering peaks and ice-capped seascape at the same time. You can chill with wild polar bears in Nunavut and then fly into the Arctic Haven Wilderness Lodge, a completely green-energy powered establishment. Add a hot-air balloon ride in the mix for good balance. In Iqaluit, the capital city of Nunavut, you can take in the Inuit culture at the annual Alianait Festival under nearly 24 hours of sunlight in June. If you go in winter, Yellowknife in the Northwest Territories warms visitors with a surprisingly active restaurant and social scene.
If you're up for the challenge — and have a pair of thermal underwear to keep warm — make your way across the brand new Road to Tuk, an overland voyage to the most northern reaches of the Northwest Territories. Up until 2017, the only year-round pathway to the village of Tuktoyaktuk, which borders the country's northern coast, was an ice road that shifted as frequently as the glacial-carved lakes and snow banks it wound around in its path from the slightly larger town of Inuvik. This made it essentially impossible to reach unless you're auditioning for a spot on Ice Road Truckers. The new road is still no easy drive, but it's an adventure in itself. Plus, in 2019 you'll have the unmatchable reward of smoking a legal joint on a berm overlooking the Beaufort Sea to welcome your arrival. The northern lights have never looked so rad.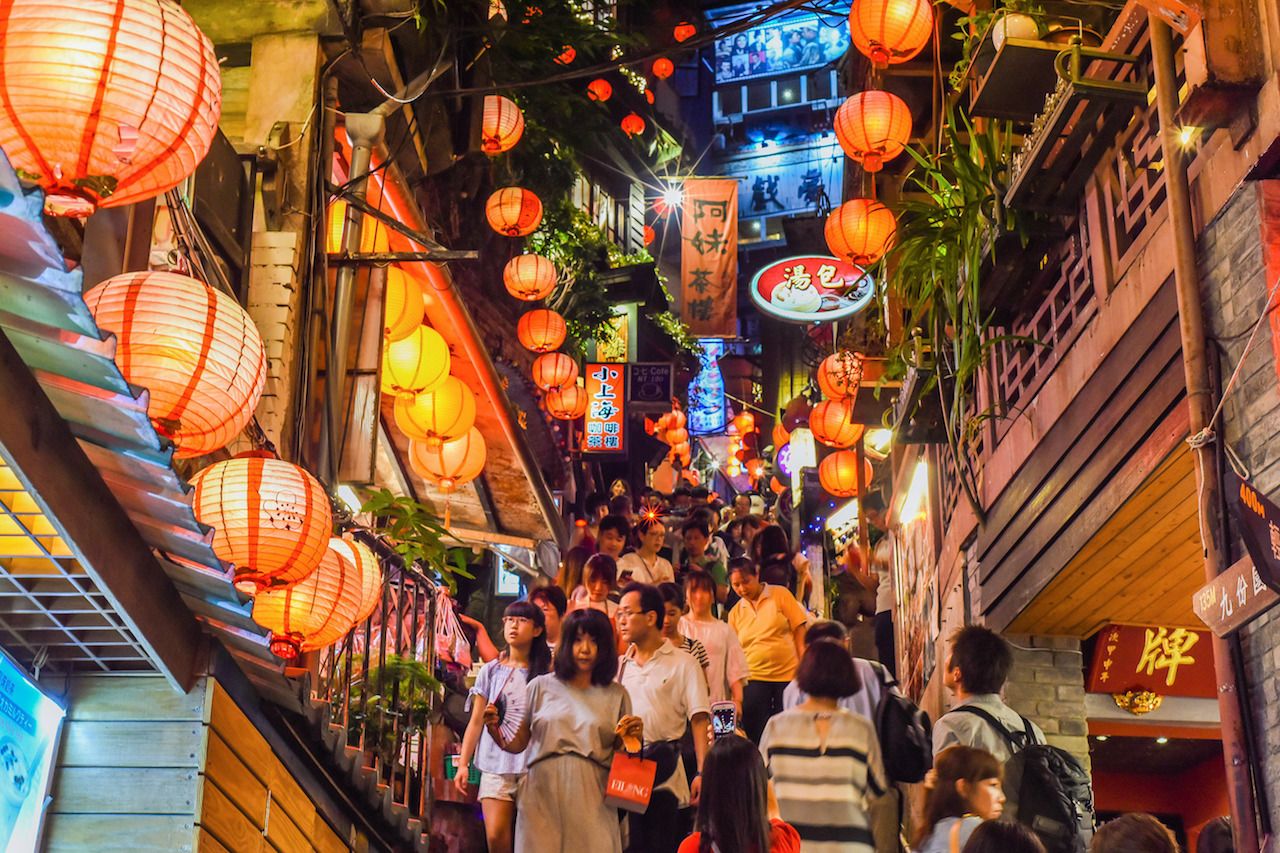 Taiwan
Photo: weniliou/Shutterstock
3. Taiwan
At first, Taiwan's capital city of Taipei can seem overwhelming, a tightly packed metropolis of buildings, traffic, and neon lights. But slow down and you'll soon discover this bustling city's charms. Museums like the National Palace Museum and the Taiwan National Museum house a treasure trove of Chinese art, and the National Museum of History is fascinating. The Chiang Kai-shek Memorial Hall commemorates the first president of an independent Taiwan, hinting at the country's uneasy relationship with China. Given China's insistence on folding Taiwan back into "One China" and its apparent meddling in Taiwan's recent elections, we think now's a good time to visit the sovereign nation.
While the museums are worthwhile, the best part of a Taipei day starts after the sun sets. The city's packed with night markets hawking interesting, and weirdly edible, foods. At the Shilin Night Market, try the fermented tofu, or hit up the Ningxia Night Market for tasty mochi. At the Huaxi Night Market, also known as Snake Alley, you'll find more snakes than you've ever seen in one place, alive or dead, and you can try everything from cooked snake to eel soup. If stinky bean curd and slithery snakes don't appeal, Taipei has plenty of sit-down restaurants serving some of the best Chinese cuisines anywhere — including hot spots Raw and Din Tai Fung, which has the most savory dumplings you'll ever taste.
Another feature of Taipei is the densely forested hills that surround it. Just outside the city, Yangminshan National Park is full of trails and hot springs. The national park is one of 14 national forest areas, with hiking, mountain biking, and rafting options. Eventually, a national system of trails will stretch all the way from the north to the south ends of the main island. Offshore, Taiwan's tiny Penghu Islands, located between it and China, are well known for windsurfing, as well as diving and snorkeling. If you're ready for another urban experience, Taiwan's southern seaside city Kaohsiung has a new arts district with cafes and galleries.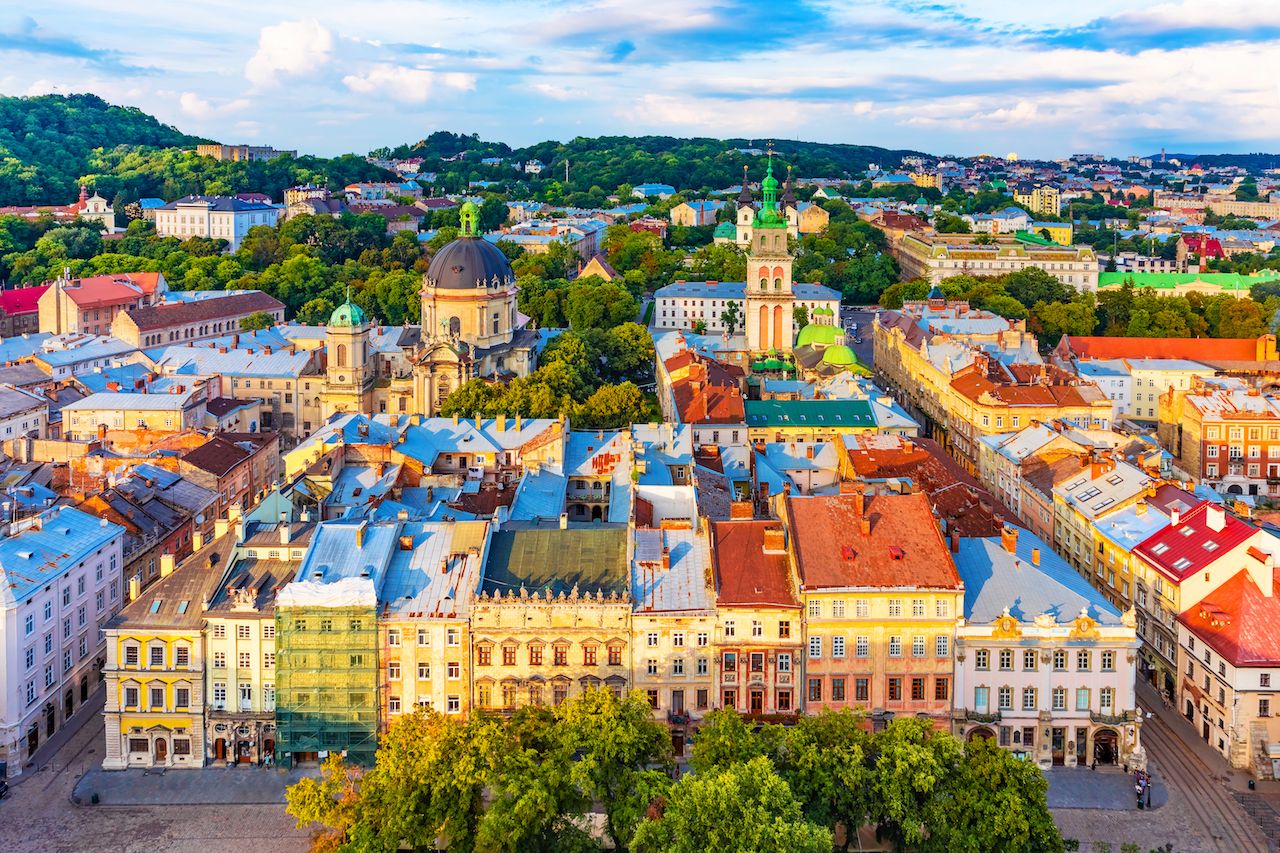 Ukraine
Photo: Oleksiy Mark/Shutterstock
4. Ukraine
For many former Soviet states, the years of seclusion and relative obscurity are over. Ukraine, a country of nearly 50 million with more than 1,700 miles of Black Sea coastline and the green, towering peaks of the Crimean and Carpathian mountains, is ready to craft its own image as a global destination. Following nearly 70 years as part of the USSR and under its own rule only since the fall of the Iron Curtain in 1990, the country is experiencing a cultural renaissance — complete with some of the best art, architecture, and food you'll find in Eastern Europe.
You'll likely land in Kiev, a capital city rich in architectural marvels, historical museums, and politically charged street art. Spend a few days here acclimating to the country and honing your chops in key Ukrainian phrases — and gorging on borscht, of course. As beautiful as the centuries-old churches and hauntingly enchanting old quarters of the city are, challenge yourself to go deeper into the country by train or plane.
In the culinary capital of Odessa, amongst portside cafes and vibrant food halls, you'll find that Bichki Bullfish goes quite well with a glass of Chernihivske beer, and that a rowdy evening at a raucous food hall is the Ukrainian equivalent of a Friday night kegger. Just east of the Polish border, the lively city of Lviv throws over 50 festivals per year, celebrating everything from coffee to jazz. And in the fascinating city center, Catholic and Armenian churches share space with synagogues, mosques, and Renaissance and Baroque monasteries — it's no wonder the entire city center is UNESCO world heritage site.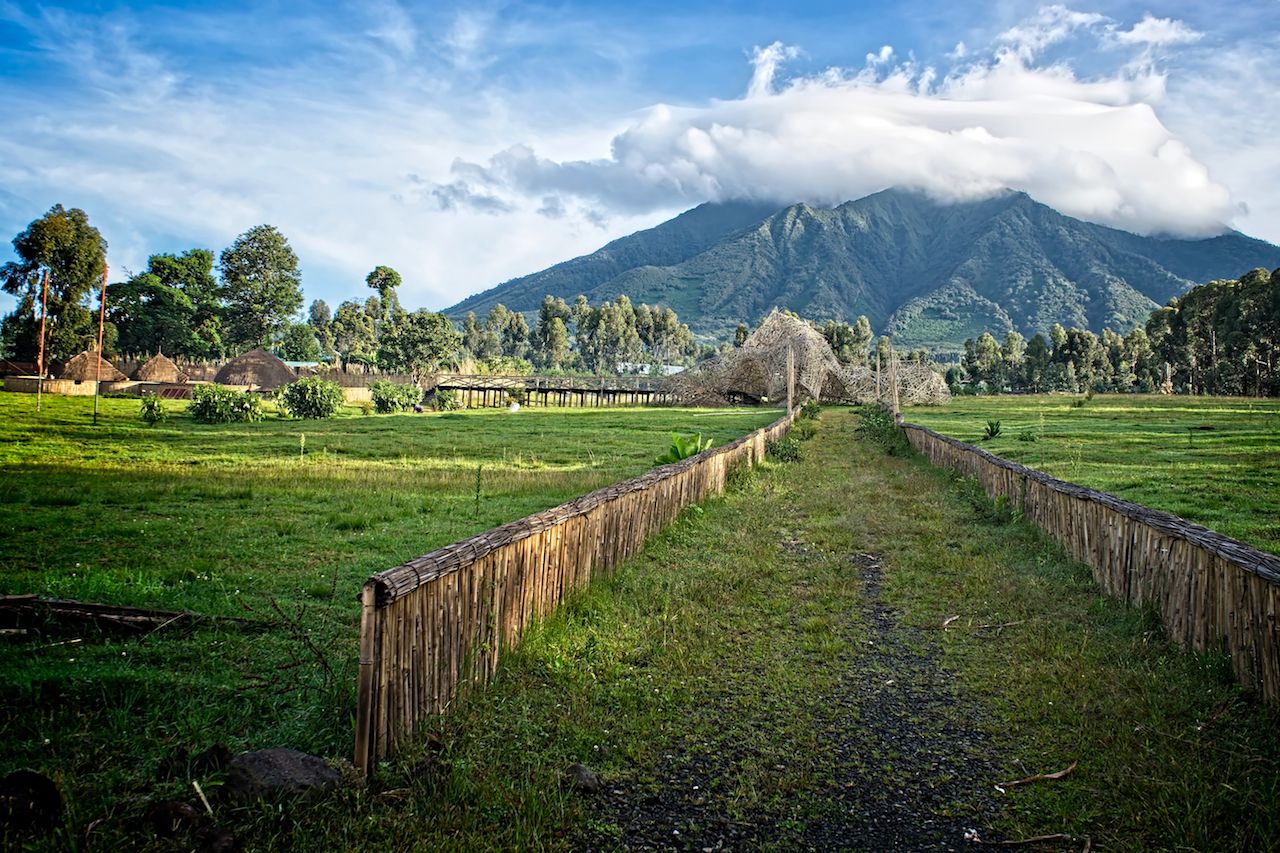 Rwanda
Photo: Radzimy/Shutterstock
5. Rwanda
No country has brought itself back as a world-class destination faster than Rwanda. The nation embroiled in a civil war from 1990-1994 has now become a model for rebuilding, conservation, and progress, and if seeing Africa's famed wilderness is on your 2019 travel itinerary, Rwanda should top your list. Safety concerns are long gone; the country was rated the ninth-safest in the world and safest in Africa by the World Economic Forum. And through conservation efforts, the nation that houses one-fifth of the primate species in Africa has seen a 26.3 percent increase in primate populations since 2010.
Gorillas are the main attraction here, and there's no shortage of places to see them through the craters and mountains of Volcanoes National Park or the mountain rainforests of Nyungwe National Park. In the wetlands of Akagera National Park, poaching has been all but eliminated, and with the re-introduction of the rhino last year it's now home to all of the African "Big Five." As such, it'll welcome its first luxury lodge at the Magashi Camp this year. Wildlife isn't the only draw though; some of the best experiences in Rwanda include mountain biking along the Congo Nile trail and taking a helicopter tour above the Land of a Thousand Hills.
The country is also observing the 25th anniversary of the end of its civil war. In the bustling, progressive capital of Kigali, you can visit the Kigali Genocide Memorial Center, a harrowing yet fascinating look at where this country has come from. To honor the event — and combine the cultural with the natural — Intrepid Travel has introduced a Remarkable Rwanda & Gorillas of Ugandatour that includes both historic tours of Kigali and mountain gorilla treks, as well as a jaunt to nearby (and equally cool) Uganda.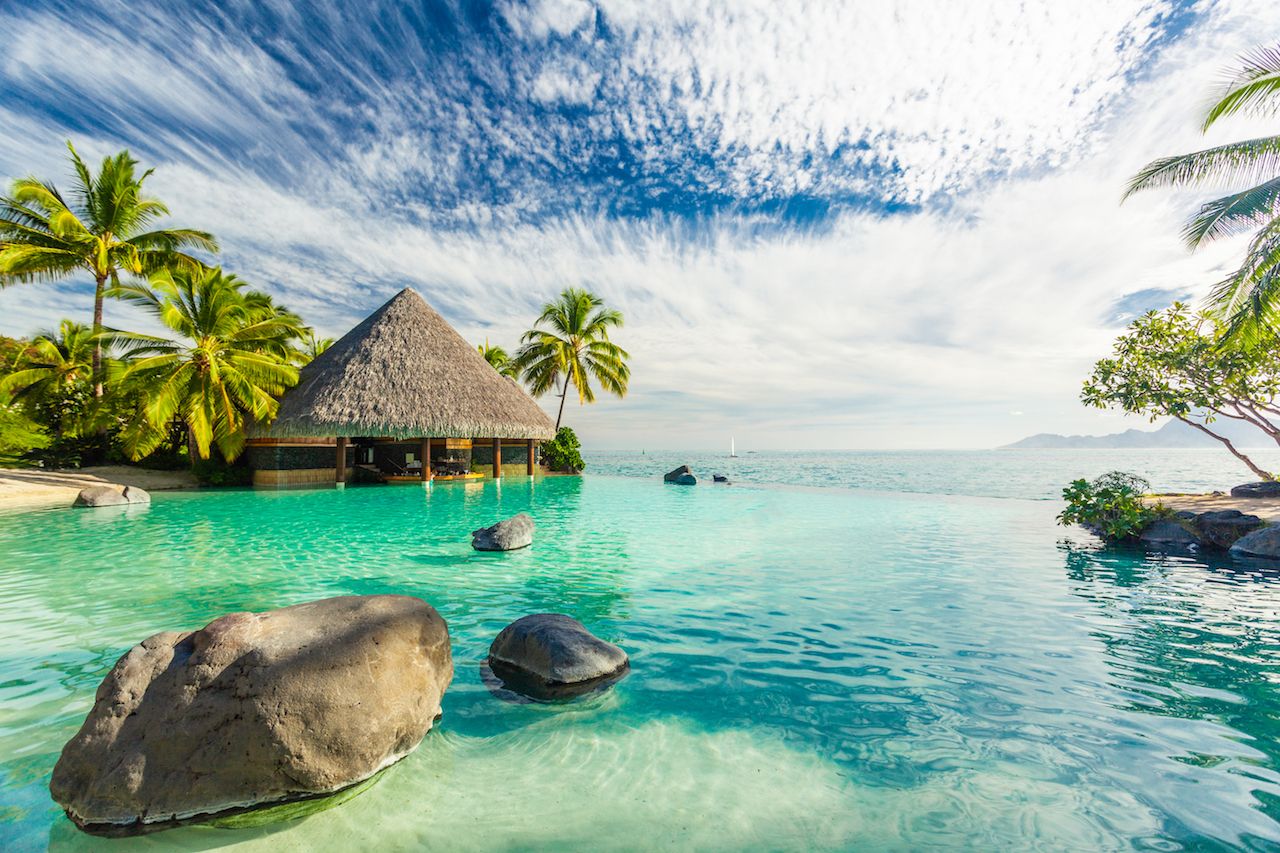 Tahiti
Photo: Martin Valigursky/Shutterstock
6. Tahiti
Admittedly, 2018 was a rough year for discount airlines. But we can still thank them for opening up Iceland, Norway, and a ton of other destinations for travelers on a budget. In 2019, you can add expensive-sounding Tahiti to the list of places cheap airfares will allow you to go. A new discount carrier called French Bee is running Tahiti — San Francisco — Paris routes, with one-ways from SFO to the islands starting at $330. Not exactly "Ñooooo… qué barato" cheap, until you realize Tahitian round trips usually run between $1,400-$2,000. So you can now go spend a week in French Polynesia for the cost of a flight to a small regional airport.
Once there you'll find one of the world's great island paradises, with pristine white sand beaches lined with native coconut palms and some of the best diving on the planet. If you saved a ton of cash on your airfare and want to splurge on a new resort, Coqui Coqui perfumeria opened a new resort in Bora Bora in 2018, set right on Matira Beach. Or if you're the kind of person who likes to fly discount airlines but rents private islands, Nukutepipi Island is available to rent this year. It's a brand-new part of Sunset Luxury Villas, curated by the founder of Cirque du Soleil.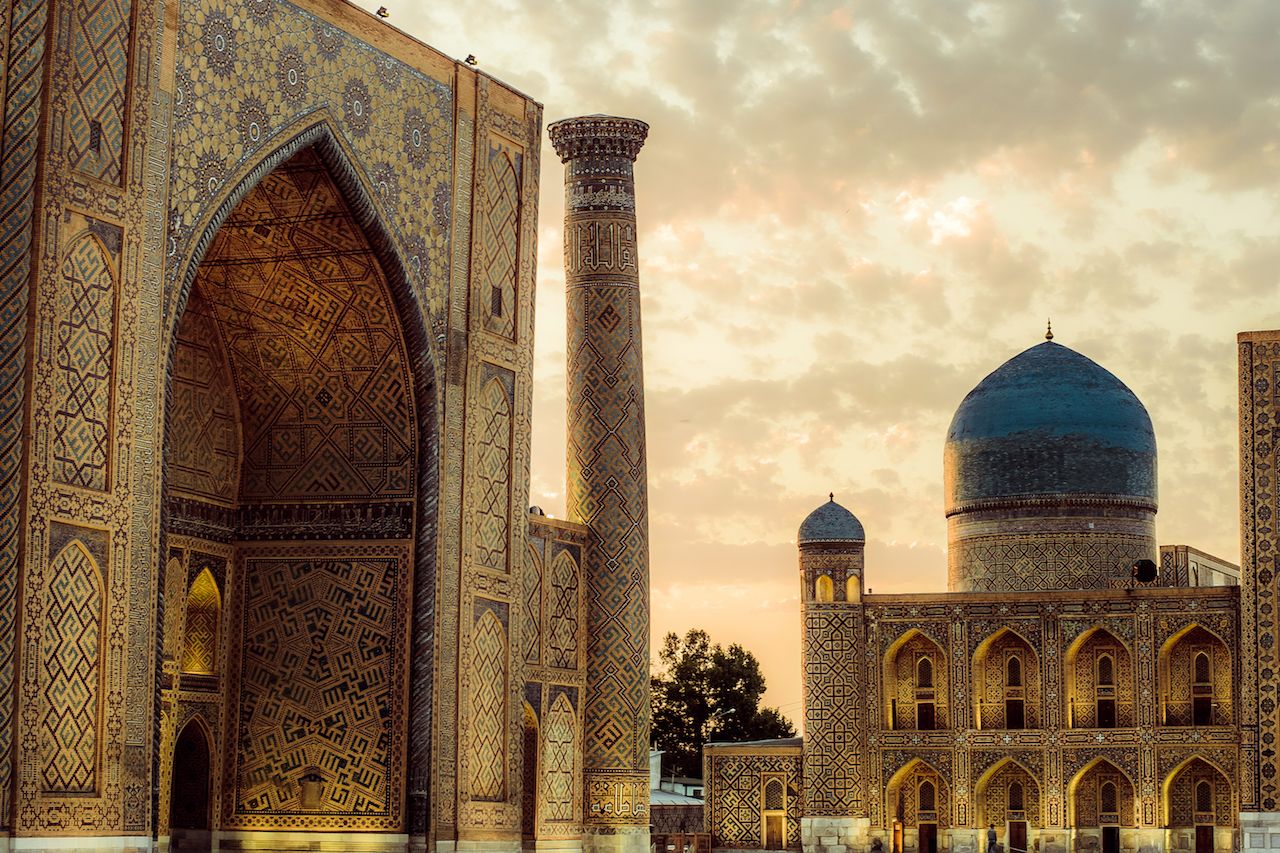 Uzbekistan
Photo: AlexandrKuznetsov/Shutterstock
7. Uzbekistan
If there's one region that's trending for 2019, it's Central Asia. The former Soviet Republics known as the "Stans" are on the lips of every travel tastemaker, from mountainous Kazakhstan to the fiery craters of Turkmenistan. But the one country rising ahead of the pack as the Central Asian destination to visit before everyone else does is Uzbekistan. Uzbekistan saw a 40 percent increase in tourism last year and shows no signs of stopping. Once a key stop on the Silk Road, few other places offer such a remarkably preserved glimpse into the past. The commanding architecture dates back to the 10th century, having survived both Mongol and Soviet invasions.
Both Samarkand and Bukhara are UNESCO World Heritage sites, owing to the roles they played as crossroads of culture in their Silk Road days. Here you'll find grandiose Islamic architecture with dazzling blue-green tiled edifices juxtaposed against sandy buildings. Every step is filled with an overwhelming amount of sites, so take as much time as you like to marvel at the incredible level of detail present in the mosques, minarets, mausoleums, and palaces. Uzbek food is also sure to satisfy anyone who'd enjoy a confluence of Asian, Middle Eastern, and European cuisine; try hanum, steamed dough stuffed with potatoes, onions, spices, and meat then served with thick chaka yogurt, sour cream, or tomato sauce. Then wash it down with some tea — which you'll be sure to be offered a lot of during your trip.
Actually getting to Uzbekistan doesn't, as you might think, involve a million dollar visa, five charter planes, and a camel ride to get there. As of 2018, travelers from the US and several other countries can pay $20 for an eVisa that only takes two days to process. There's also been an increase in direct flights from Europe, as well as a flight with only one stop from New York through either Moscow or Istanbul.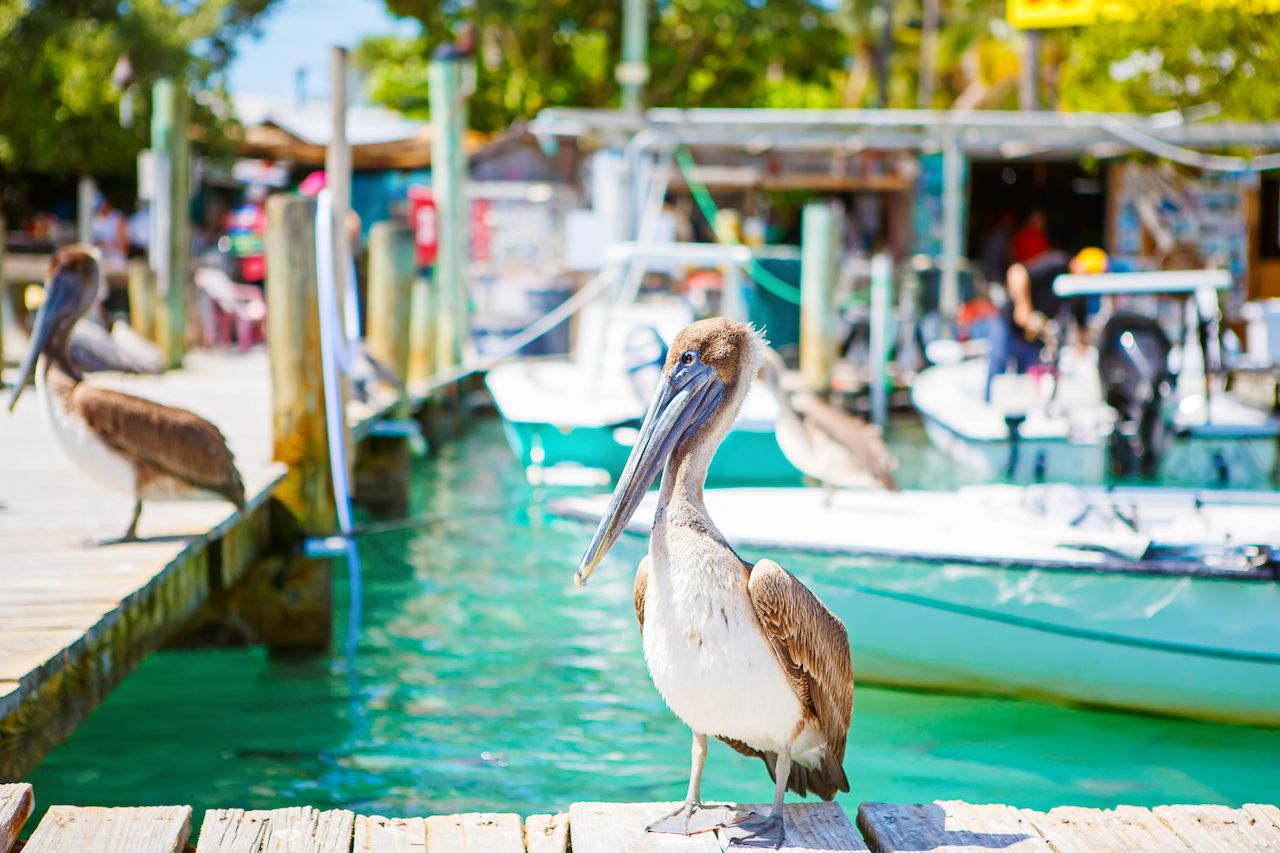 The Florida Keys
Photo: Romrodphoto/Shutterstock
8. The Florida Keys
Though the images of three-story piles of debris along the Overseas Highway seem like they were plastering the news yesterday, it's been almost a year and a half since Hurricane Irma. And with a handful of exceptions, everything that made the Florida Keys great before the storm is back up and running, much of it vastly improved.
While damage from the storms was tragic, the money that resorts, attractions, and other businesses received to rebuild has been put to good use. The result is a region chock full of fully-renovated hotels, new restaurants, and updated infrastructure. Old hotels have reinvented themselves, as the staid Hotel Key West is now the delicately Cuban-themed Havana Cabana. The Amara Cayresort has a brand new beach. Hawks Cay has all new restaurants and a revamped pool area. You get the idea.
Add to that the water that's exceptionally clear this year after a relatively-calm storm season, and a fish population that rebounded in 2018 as charter trips dwindled, and you've got the best time to visit the Keys in decades. Though the US is still slowly catching on that the islands are back in business so you still won't deal with crowds like you might have a few years ago.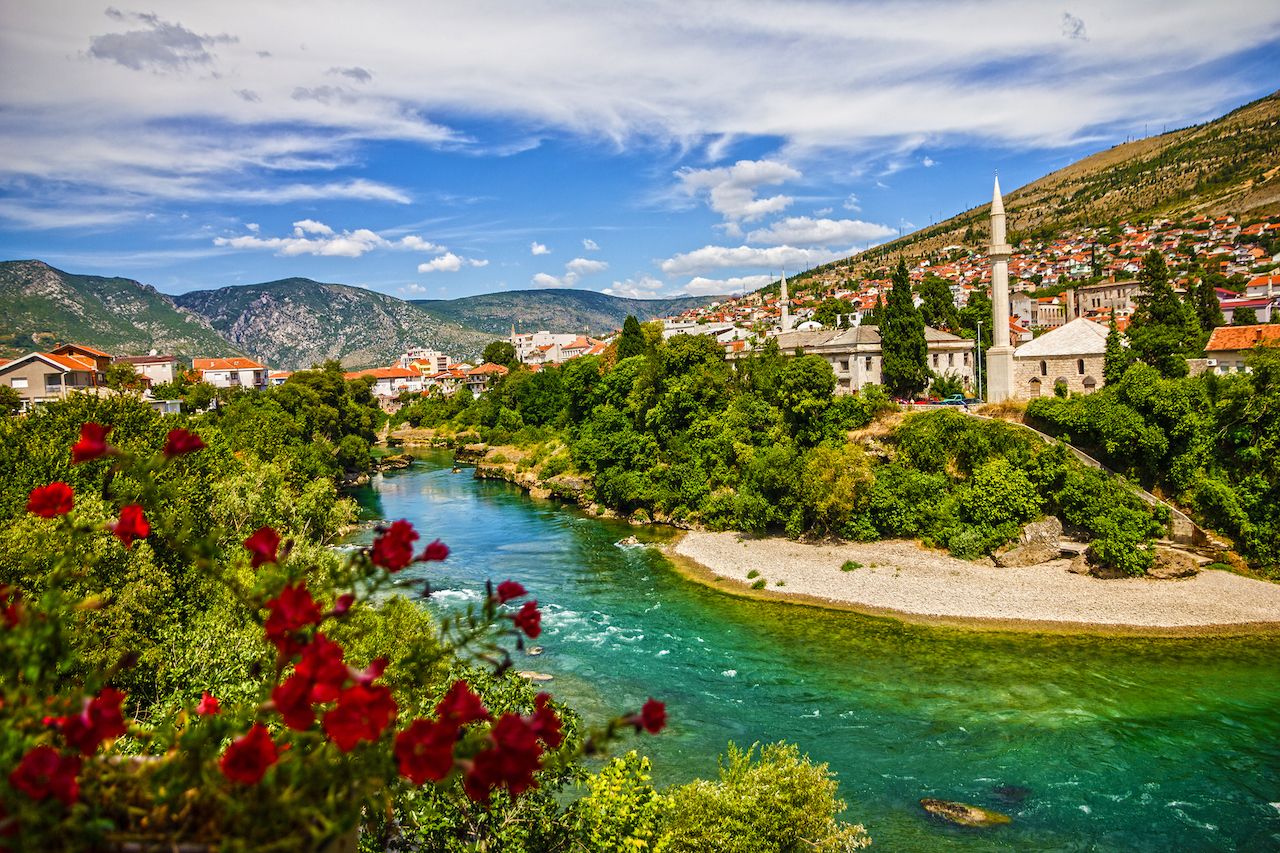 Bosnia and Herzegovina
Photo: Vlada Photo/Shutterstock
9. Bosnia and Herzegovina
We can't get enough of the enigmatic countries of the Balkans, which have come into their own since the region's devastating wars ended on 2001. Yet, while the coastline of Croatia has become a huge draw and outdoor lovers are discovering mountainous Montenegro, this year we're putting in a plug for Bosnia and Herzegovina. Ancient, fairytale cities are set on rolling hillsides and framed by forested peaks while minarets mix with church spires in an intriguing blend of East and West. Compared to the uber-trendy countries that surround it, Bosnia and Herzegovina still feels raw and untouched by tourism — but it likely won't stay that way for long.
The country's most celebrated — and at times tragic — city, Sarajevo, is a stunning melting pot of cultures and religions, cuisines and architectural styles. Ascend the Sarajevo Cable Car to Mt. Trebević for sweeping views of the city before heading back down for a somber, but important, visit to the War Childhood Museum. Then head into the Old Town for burek, a filo-pastry pie filled with spiced meat, or a ćevapčići, flatbread filled with minced beef and lamb.
Two hours east of Sarajevo is the city of Mostar, where the famed 500-year-old Stari Most "Old Bridge" was destroyed by Croatian fighters. Rebuilt with stones from the original quarry, using only the techniques available when it was first constructed, the storybook bridge is now a World Heritage site. Equidistant from Mostar and Sarajevo is the country's oldest national park, Sutjeska National Park, packed with mountainous peaks, rivers, and waterfalls — for hiking, mountain biking, rafting, and just taking in the natural splendor.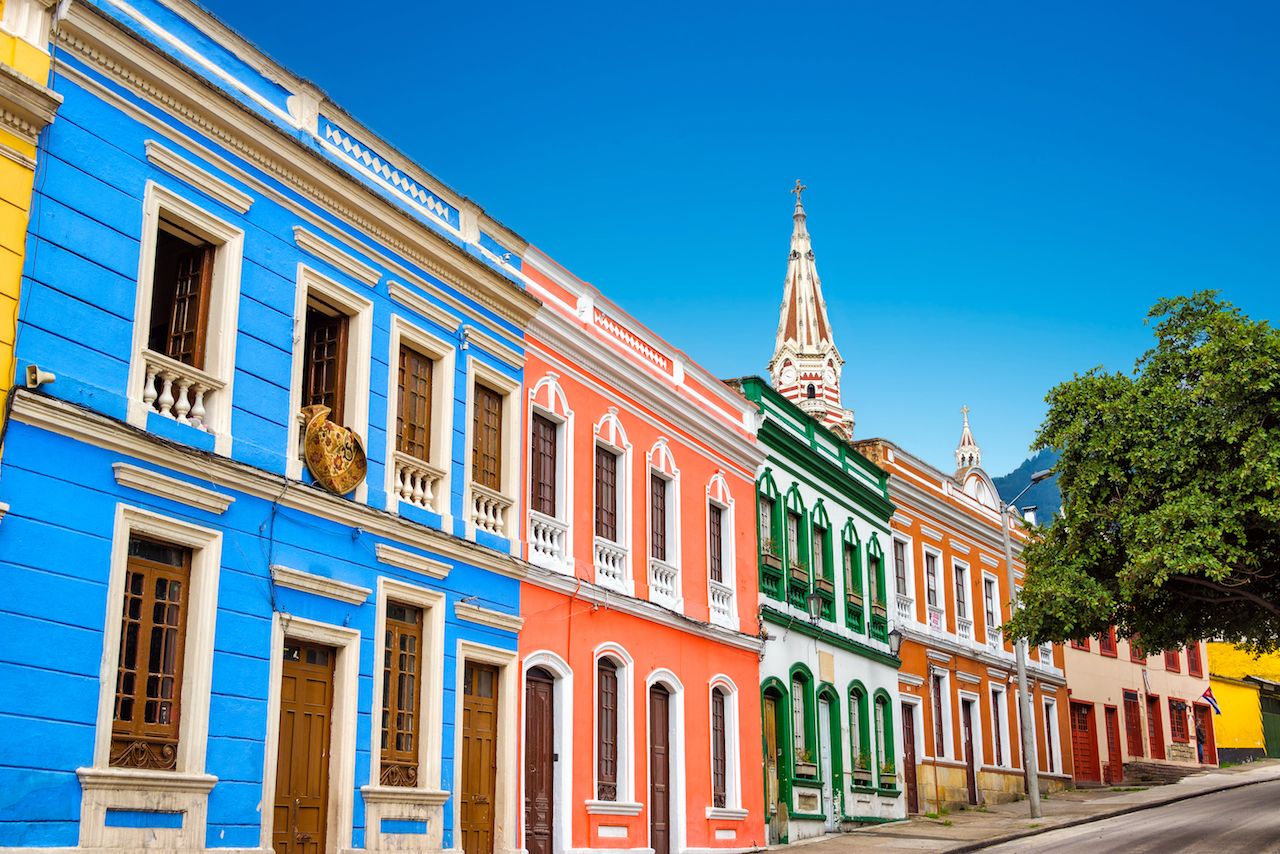 Colombia
Photo: Jess Kraft/Shutterstock
10. Colombia
Colombia is a country that mesmerizes every sense. The smells of baked goods fresh out of the oven, the visual pique of street art built on the ongoing desire for peace, and the resolve of 50 million people proud of their heritage and eager to write a new chapter in their country's history. Both Bogota and Medellin, the two largest cities, are vibrant, cosmopolitan hubs where you can salsa until you drop or get your groove on at countless reggaeton clubs.
For a day trip in the capital, take the Breaking Borders tour and educate yourself to the country's violent past on a guided walk run by former gang members who are now pursuing work in tourism. Then, meander through the cobbled streets of La Candelaria to photograph the city's stunning — and highly political — street art and do some people watching at La Plaza Bolivar. In Medellin, ride the cable cars to Parque Arvi and push yourself to venture beyond the backpacker hostels and tourist-centric restaurants of the El Poblado neighborhood.
Dining-wise, you can down enough freshly made empanadas and arepas to put yourself into a food coma anywhere in the country. But the culinary chops of Colombia stretch much further than baked goods. Take lechona, a traditional dish of slow-roasted pork stuffed with an amalgamation of fresh vegetables and served pulled. Or changua, the only soup that you've ever actually wanted to eat for breakfast. A bowl of ajiaco, Colombia's national dish, at La Puerta Falsa in Bogota is an absolute must-east. Whatever you order, wash it down with a cold refajo and don't resist the urge to come back for the exact same plate the next day.
Beyond the urban hubs, you can get out into the wilderness by trekking to The Lost City, or La Ciudad Perdida, located along the north coast of Colombia between the Buritaca River and the Caribbean Sea. It'll take five days to backpack there, and you'll be rewarded with ancient sites and natural splendor that rival Machu Picchu's. The architectural marvel dates back to 800 AD, making it a solid 600 years older than Machu Picchu, and it's totally free of the crowds that plague the Peruvian wonder of the world.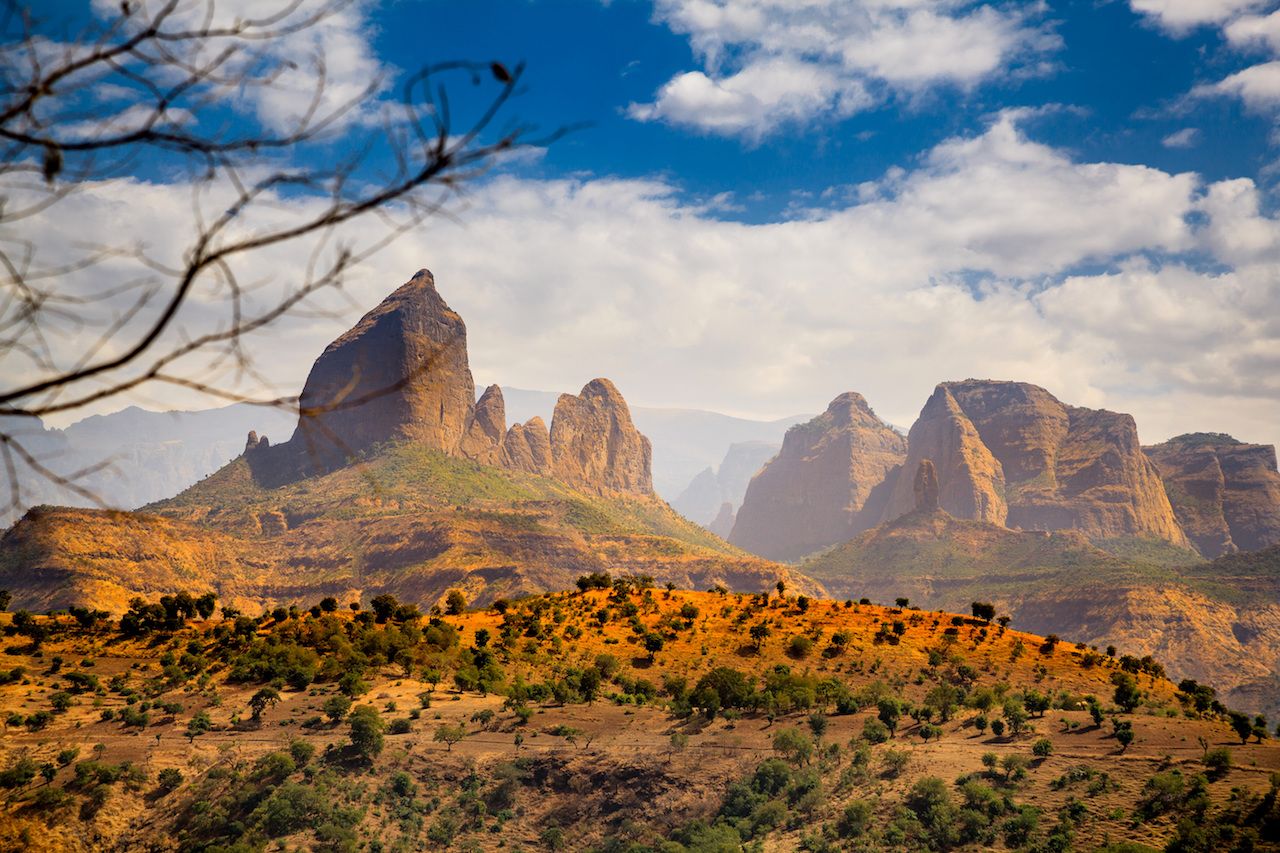 Ethiopia
Photo: Radek Borovka/Shutterstock
11. Ethiopia
Ethiopia has one of the most unique cultures in Africa, interesting wildlife (it's home to those terrifying-looking Gelada baboons), and awe-inspiring mountain landscapes, and yet it continues to fly under the radar of many travelers. Start your Ethiopian journey in Addis Ababa, a city bursting with youthful energy thanks to its unbeatable coffee culture, edgy fashion scene, and all-night dance parties in the city's central Piazza neighborhood and jazz clubs. Dip your toes into Ethiopian cuisine with the staple injera — a spongy crepe-like bread that soaks up fragrant vegetables, grains, and meats and is traditionally eaten with your hands. This isn't the only Ethiopian dish worth trying, though; there's also kifto (a raw, spicy minced beef dish) and doro wat (chicken stew). Bright yellow tej, honey wine, is an acquired taste but a local favorite and one you shouldn't miss out on tasting.
Then it's time to head out into the craggy Simien Mountains, a UNESCO World Heritage site covered in forests, grasslands, and a whole lot of sheep. Stay at the Simien Lodge — the highest hotel in Africa — to have the best base for mountain adventures, which along with hiking can include mountain biking and canyoning. Ethiopia also has a prominent mixture of Christian, Muslim, and Jewish religions, and you'll find places of worship dotted throughout the mountains, along with devout practitioners. One of the most interesting guided visits would be to the Saddique Amba monastery. It clings perilously onto the cliffside, and few people — travelers and locals alike — have ever ventured there. If that's a little too vertigo-inducing, there are plenty of religious festivals held year-round throughout Ethiopia, all of which would make for a memorable visit.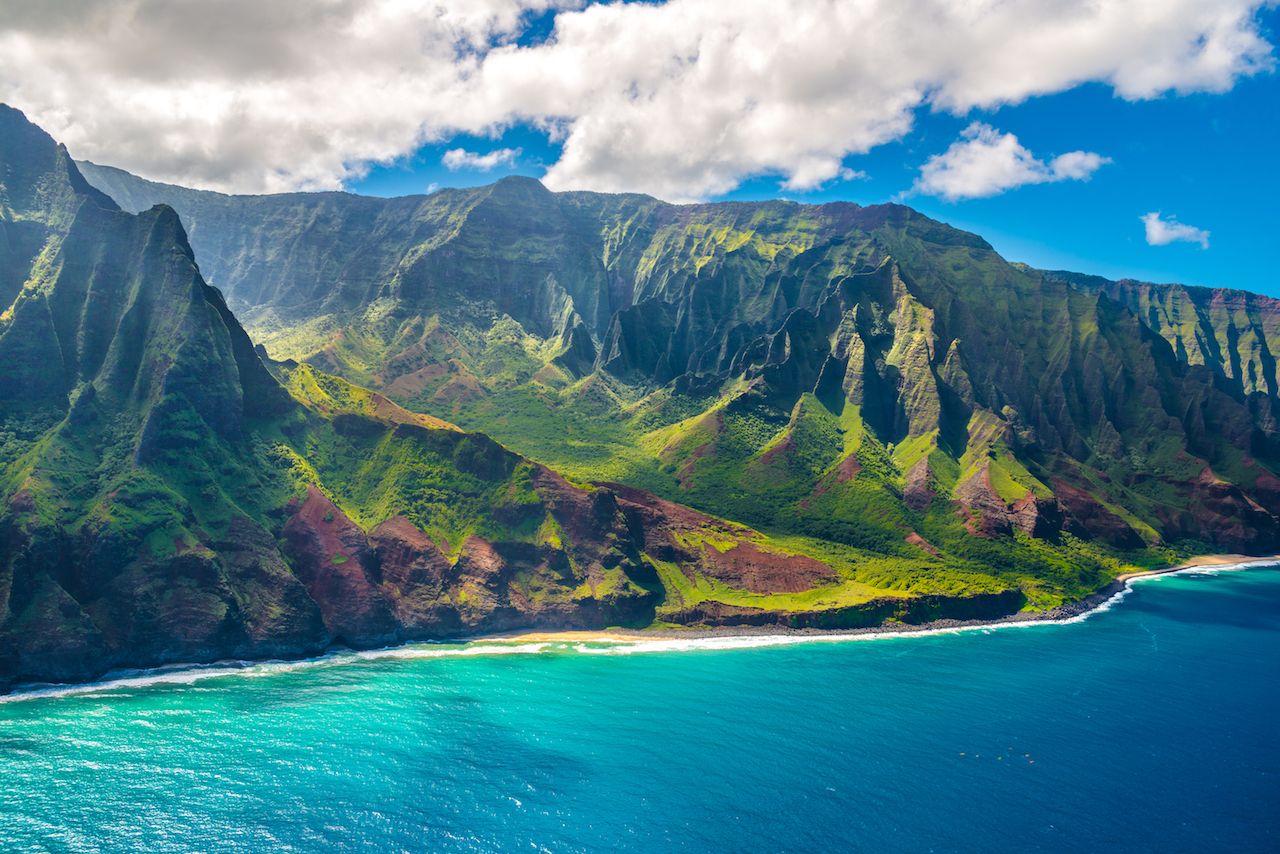 Kauai, Hawaii
Photo: Alexander Demyanenko/Shutterstock
12. Kauai, Hawaii
Kauai, the most underrated Hawaiian island, should be on your 2019 bucket list. It's called the Garden Isle for a reason: It's incredibly lush. That's due to all the rain, which staves off the crowds and is only rarely too much. Last spring, Hurricane Lane closed off the highway leading to the north shore town Hanalei. Fortunately, the road was soon repaired and the laid-back town — set between a palm-tree-lined bay and jungly peaks — was open again. Before sunning on Hanalei Bay's beach, fuel up at the Hanalei Bread Co. If you're not already a surfer, get lessons from the Hawaiian school of surfing, run by surf legend Titus Kinimaka. Afterward, shop for bargain bikinis at Hanalei Surf Back Door, then grab a cocktail at Kalypso. For dinner, have sushi at The Dolphin Company or enjoy creative small plates at Bar Acuda, for which you'll need a reservation.
Alternatively, you could golf nearby at the Makai Golf Course, one of the top public courses in the US. Or head down to the town of Kapaa and rent beach cruisers at Hele On Kauai Bike Rentals for a leisurely ride along a stunning coastal path. On Kauai's south side, at Poipu, splash around with the little ones at Baby Beach and then have a mahi sandwich at Brenneke's Beach Broiler. Or hit the water by the Beach House Restaurant to look for sea turtles after renting your snorkel gear right there at Boss Frogs. Then watch the "groms," pint-sized pre-teen surfers, slice up the waves at the Beach House surf break. For a hike, drive up the west coast to Waimea Canyon. Snap pictures of the impressive gorge and then go for a hike towards the NaPali cliffs. The cliffs are harder to reach from the North Shore these days because the road past Hanalei is still closed. However, repairs should be done by summer's end, so September — one of the warmest, driest months on Kauai — might be the most perfect month for your visit.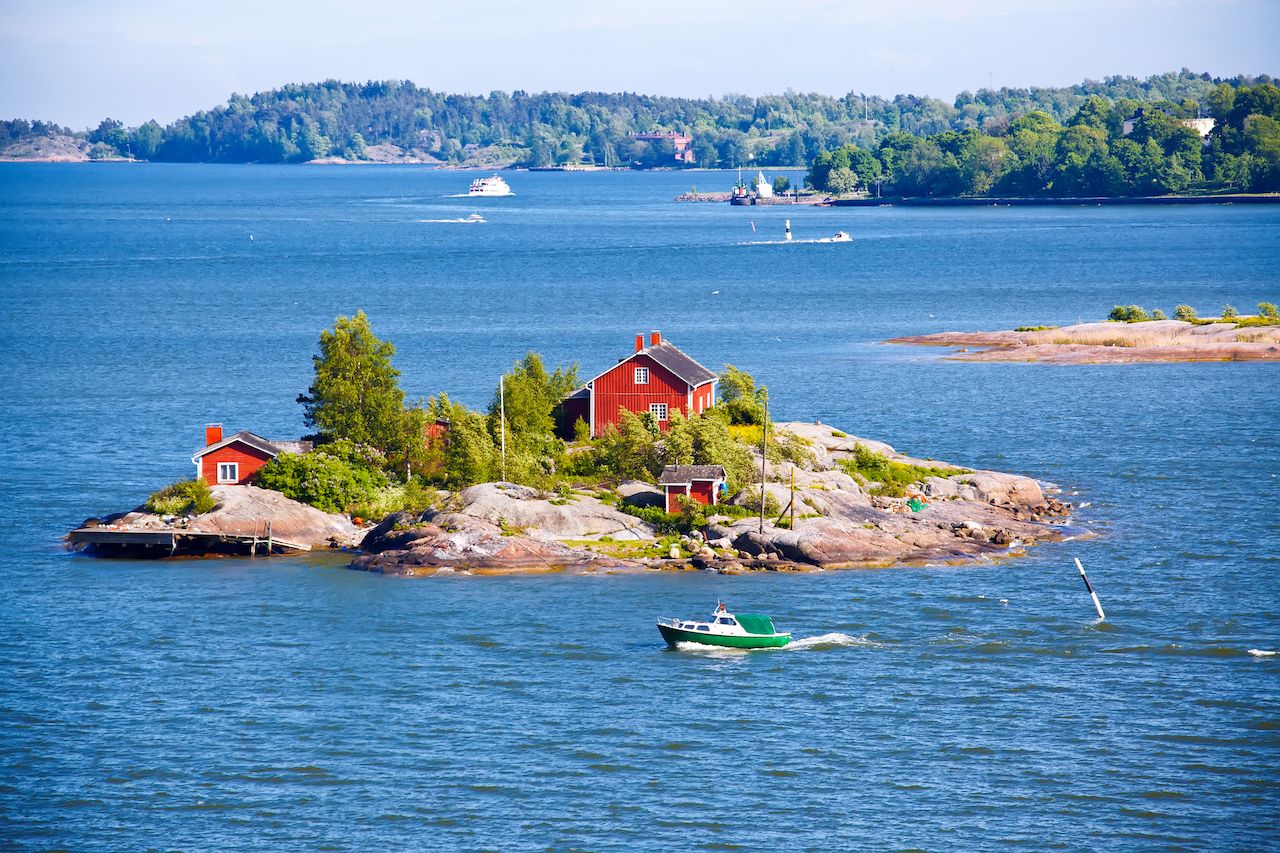 Finland
Photo: Veronika Galkina/Shutterstock
13. Finland
What a long way Finland has come. Last year the Nordic country of forests, lakes, and isle-studded seas ranked as the happiest country in the world. A generation ago, Finland was better known for high suicide rates than natural beauty. What changed? Not only have Finns discovered light therapy to manage the dark winters, but the Finnish economy has also soared — meaning Finns can afford occasional mid-winter escapes for actual sunshine. And since Finland is one of the world's most egalitarian countries, with a generous social welfare system, Finns gets plenty of vacation time. In July, they take the entire month off, soaking up the endless summer sun at a cottage on one of their 187,888 lakes or in the Baltic Sea archipelago, which has over 17,000 islands and isles to choose from.
Even before their July vacations, Finns kick off the summer partying in late June when midsummer festivals hail the longest day of the year. Days can be anywhere from 19 hours long in Helsinki to two-months long (!) in northern Finland. In fact, Finland is a great jumping off point for a midnight sun road trip. Or flip that equation on its head and head to Finland in December, when it becomes a winter wonderland. Base yourself in the Lapland town of Rovaniemi for visits to Santa's village, reindeer rides, skiing, and a chance to catch the northern lights.
Or just stick to Helsinki, a worthy design and foodie destination on its own. Have coffee and Finnish pastries at the classic Strindberg Cafe before perusing Finnish design houses like Marimekko and Iitala. Then stroll to the harborside market for fried muikko fish before having a drink at Allas, where you can watch hardy swimmers in the open-air pools. Grab a casual dinner at the new restaurants by the Pohjoiossatama (North Harbor) or be wowed by inventive Nordic cuisine at Ora, Grön, or Juuri. If it's summer, walk along the water and have a sauna and a casual dinner at Löyly, stopping for a drink first at waterside bar Mattolaituri. Better yet, between the months of May and October, reserve the sauna on the island of Lonna. Take a ferry there from the harbor, enjoy an incredible Finnish sauna with a birch-tree-framed view of the sea, then stay for an impeccable locavore dinner at the island's restaurant. The view of the late evening sun behind the city on your ferry cruise back will be unforgettable.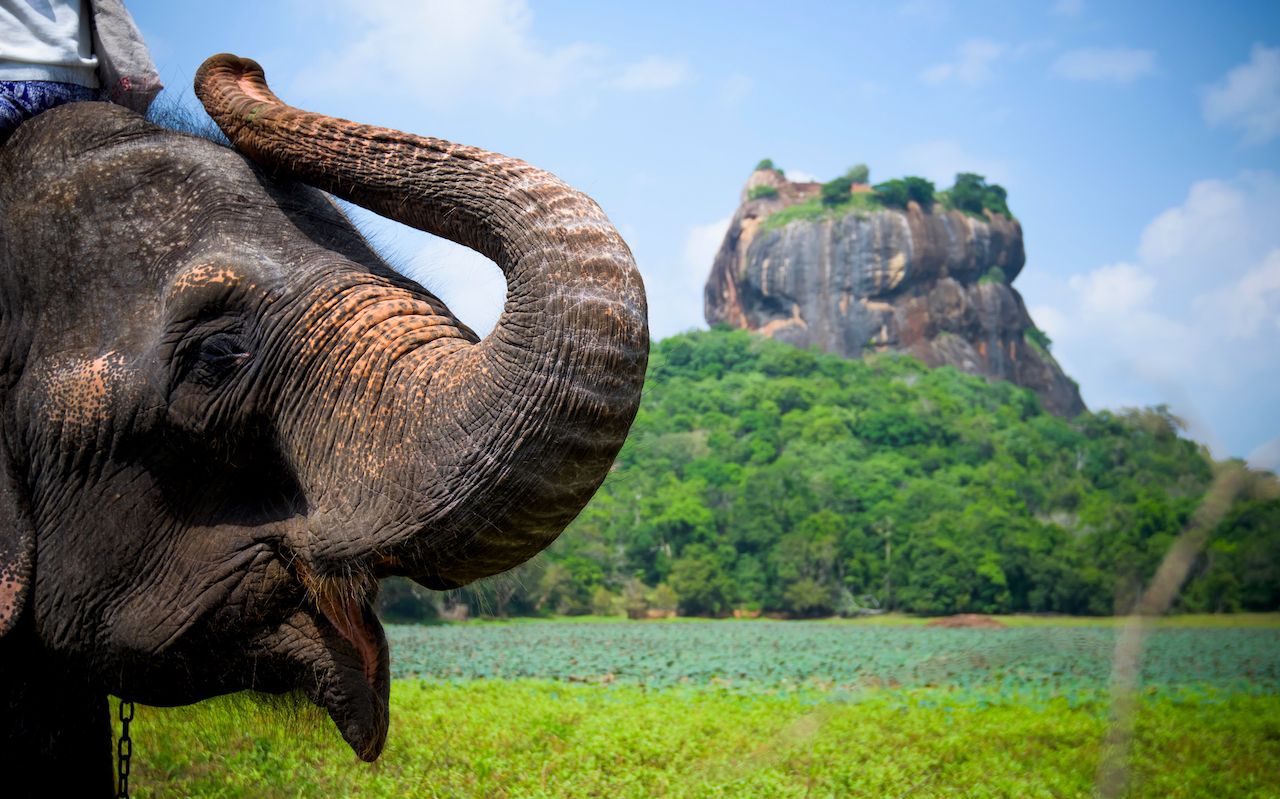 Sri Lanka
Photo: TRphotos/Shutterstock
14. Sri Lanka
A decade after its long, ruthless civil war, Sri Lanka finally seems to be hitting its tourism stride. This island the size of West Virginia is the perfect mix of tropical island escape, fascinating cultural immersion, and architectural marvel. It's a similar experience to visiting India, with a fraction the crowds and minimal stress. And for those looking to visit South Asia, it's the perfect destination for 2019.
You'd be hard pressed to find more stunning buildings per square mile than you will in Sri Lanka, with spots like Temple of the Tooth, the Dambulla cave temple, and the Ruwanwelisaya stupa offering the same jaw-dropping architecture as the Taj Mahal, minus the masses. Or you can hit the colonial Galle Fort, a walled city that harkens back to the days of Dutch imperialism. For fans of ancient history, the Cultural Triangle is full of UNESCO World Heritage sites with ruins that date back over 2,000 years.
Of course, a vacation shouldn't be all about education — and in Sri Lanka you can turn your brain off along some of the most beautiful beaches in the world like Trincomalee and Batticaloa. If you're up for going in the water, head to Pigeon Island and snorkel with sea turtles and reef sharks. Or take a boat a couple of miles off the coast and dive with blue whales. For land-based wildlife viewing, Sri Lanka has the densest population of leopards in the world, and you can spot plenty of them as well as noble elephants at Yala and Wilpattu national parks.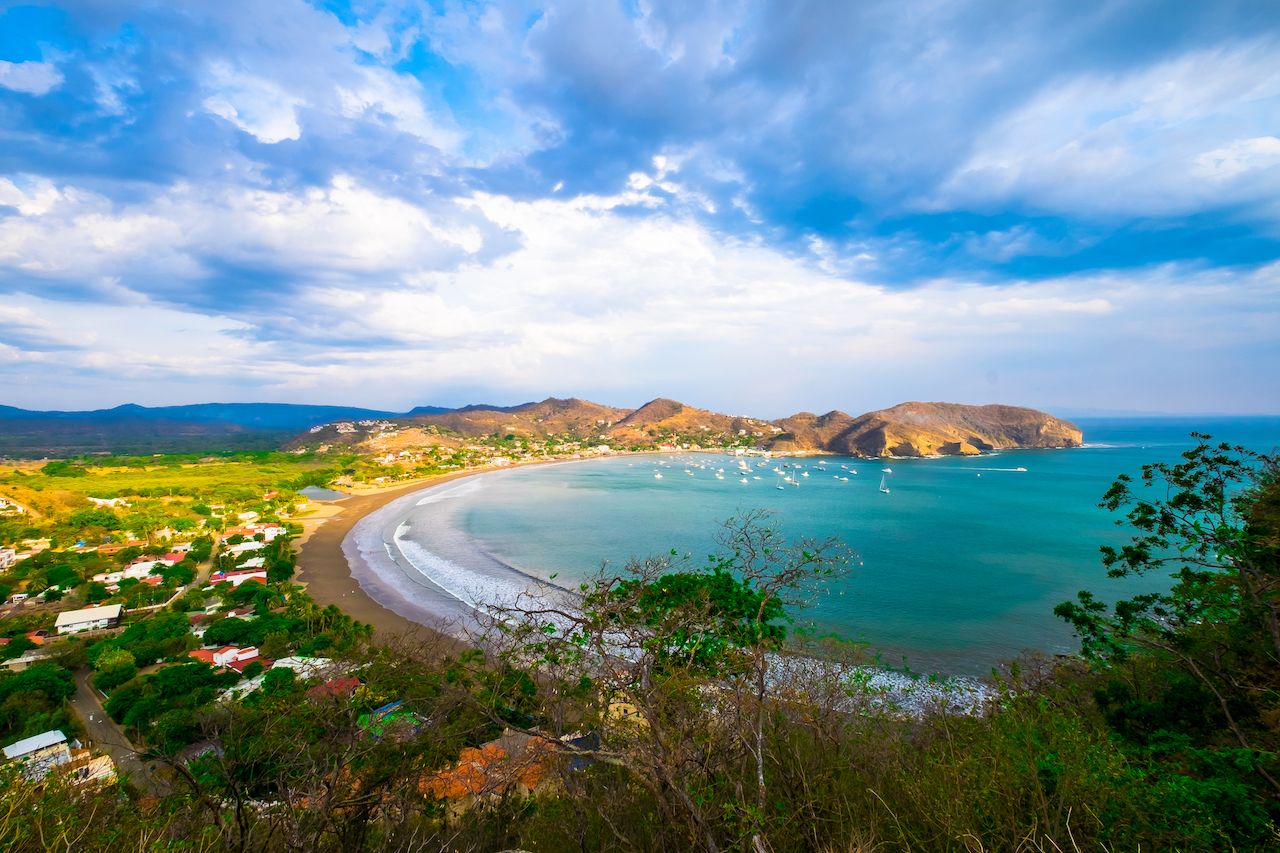 Nicaragua
sPhoto: Bryce Jackson/Shutterstock
15. Nicaragua
About this time last year, Nicaragua was well on its way to a tourism renaissance. It was Costa Rica before Costa Rica went all Costa Rica. The long-impoverished people of the rural countryside were welcoming thousands of visitors, drawn by the world-class surfing, unspoiled beaches, and thick, tropical jungles. And they were buying things like houses, cars, and new clothes with the money rolling in.
Then the political unrest of April happened, and the world was effectively scared off. Though most of that trouble was relegated to the capital of Managua, people still stayed away. And just like that, it was back to square one for one of the most beautiful countries in the Western Hemisphere.
Today, the unrest is over for the most part, and regardless of your opinion on the government, the country is as safe as it's ever been. Hiking through the steep mountains near Rancho Santana on the southern Pacific coast, you'd never know the country was under a tourism warning. Hotels are trying to lure people back with steep discounts, with some resorts offering rooms at literally half of what they were a year ago. For the country's sake, we hope the world wakes up and realizes it's safe to go back to Nicaragua. But until that happens, you can visit this country that's still on the verge of making it big-time, for a steeply discounted price.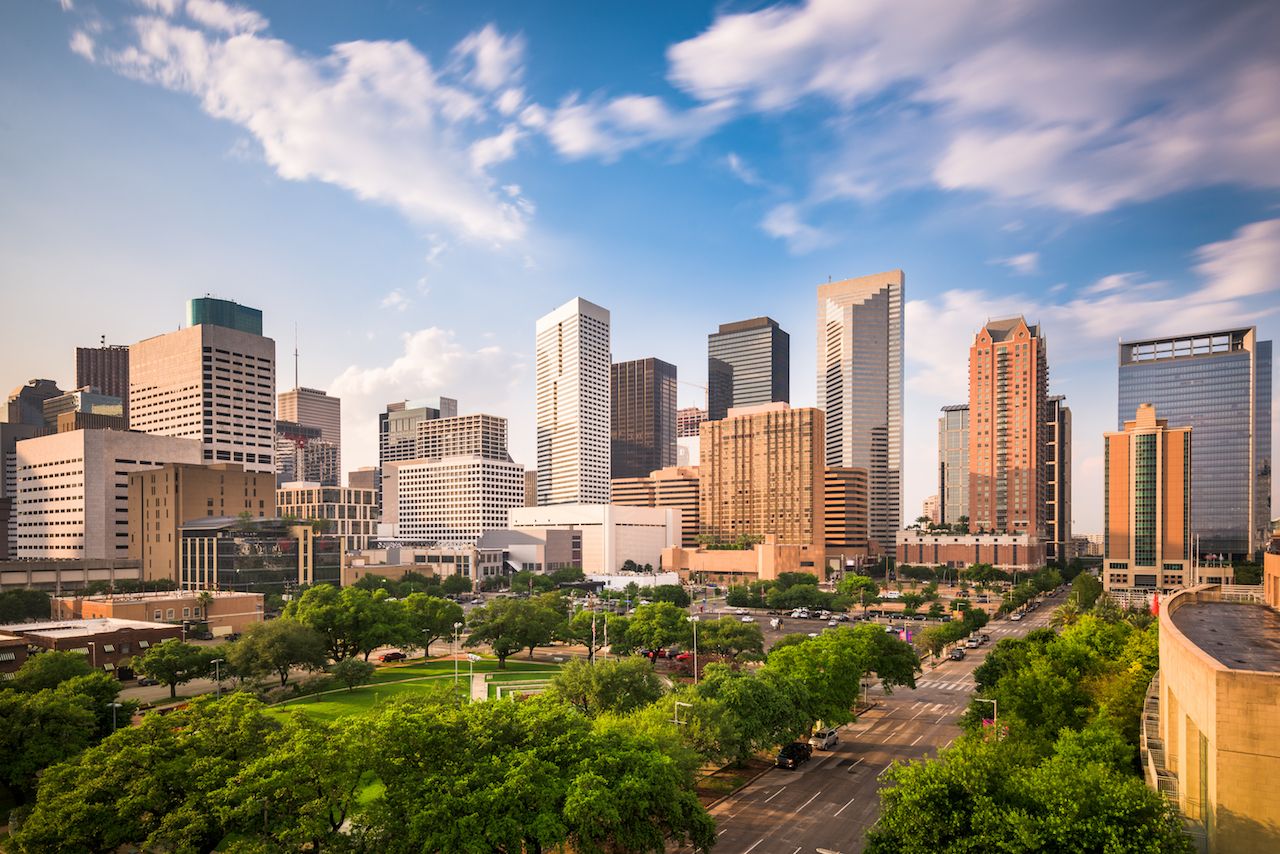 Houston, Texas
Photo: Sean Pavone/Shutterstock
16. Houston, Texas
If you believe government lies like "the moon landing," that alleged historic event happened 50 years ago this July. And though we all know it was filmed on a sound stage near Burbank, they'll be perpetuating the hoax all year long in Houston, where the entire "mission" supposedly was managed.
But using our suspension of disbelief, this will be a pretty awesome year to be in H-Town. The original Mission Control, which monitored Apollo 11 on its historic mission, is being fully restored at the Johnson Space Center, including a new interactive moon-landing experience. Space Center Houston continues its new "Above and Beyond" exhibit, where you can ride in an elevator in outer space, or design and fly your own supersonic jet. Further, July will be Space City Month, where the city will be awash in special programs and festivals to commemorate Houston's role in the 1969 moon landing.
Beyond space stuff, America's fourth-largest city is getting five new food halls, including the world's first chef hall at Bravery Hall. It's getting a slew of new hotels including the city's first Thompson, a Hotel RL, and an AC by Marriott. Following 2018's massive expansion of the already-impressive Museum of Fine Arts Houston, the city follows suit this year with expansions at the Holocaust Museum and Stages Repertory Theatre. And in April, Houston will host its first-ever Nuit Blanche, the international nighttime arts event that captures an entire city with performances, art installations, and, of course, parties — all under the cover of darkness.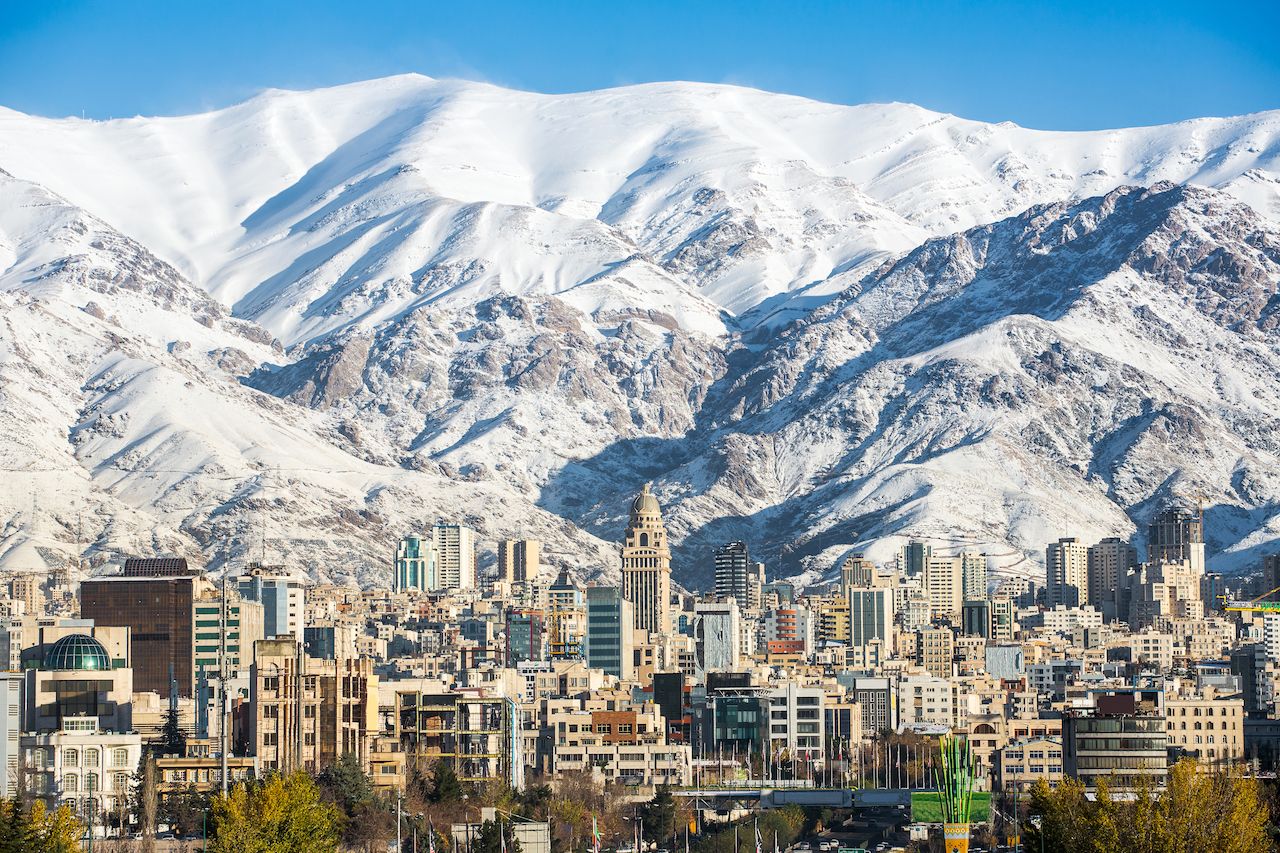 Iran
Photo: Mazur Travel/Shutterstock
17. Iran
Nearly everyone alive today hears "Iran" and is reminded of the phrase "Axis of Evil" plastered across their television screens. And we're not just talking about the hostage crisis in the late '70s; Iran has been called a state sponsor of terrorism as recently as President Obama, and of course, our current president. So, we'll forgive you if you're scratching your head as to why we'd send you to certain death instead of somewhere nice and safe, like Disney World or the Bahamas.
Well, we wouldn't send you there if we hadn't gone there first, met some of the coolest people, had some epic outdoor adventures, and in general encountered a society that's far different from the violent reputation that has burdened Iran for decades. Don't believe us? Check out our original five-part documentary, appropriately titled "Is it Really That Bad?" where filmmaker Reinier van Oorsouw explores Iran, taking people's pictures and asking them what's on their minds. There, he found a totally safe and modern country for travelers to enjoy, with awesome ski resorts, incredible desert terrain for 4×4 expeditions and partying in the dunes, and pockets of alt culture where young people pose for Instagram, and to the sure surprise of many, some women risk not wearing headscarves in public — and it's perfectly ok.
Your own visit to Iran should not be taken lightly; it's still important to exercise caution and travel responsibly as Disney World this is not. But once you get over your initial trepidations, you'll enjoy a country with a cultural heritage dating back thousands of years, bustling bazaars in Tehran, the sprawling Bafgh desert, the snow-capped Alborz mountains, and mind-blowing historic sites — like the Sultan Amir Ahmad Bathhouse, Vakil Mosque, Zoroastrian temples, and even the ancient remains of Persepolis. But the real draw is the people, who may invite you to share a lamb and potato hotpot, smoke some shisha, or simply talk about their lives and what they wish foreigners understood about their country.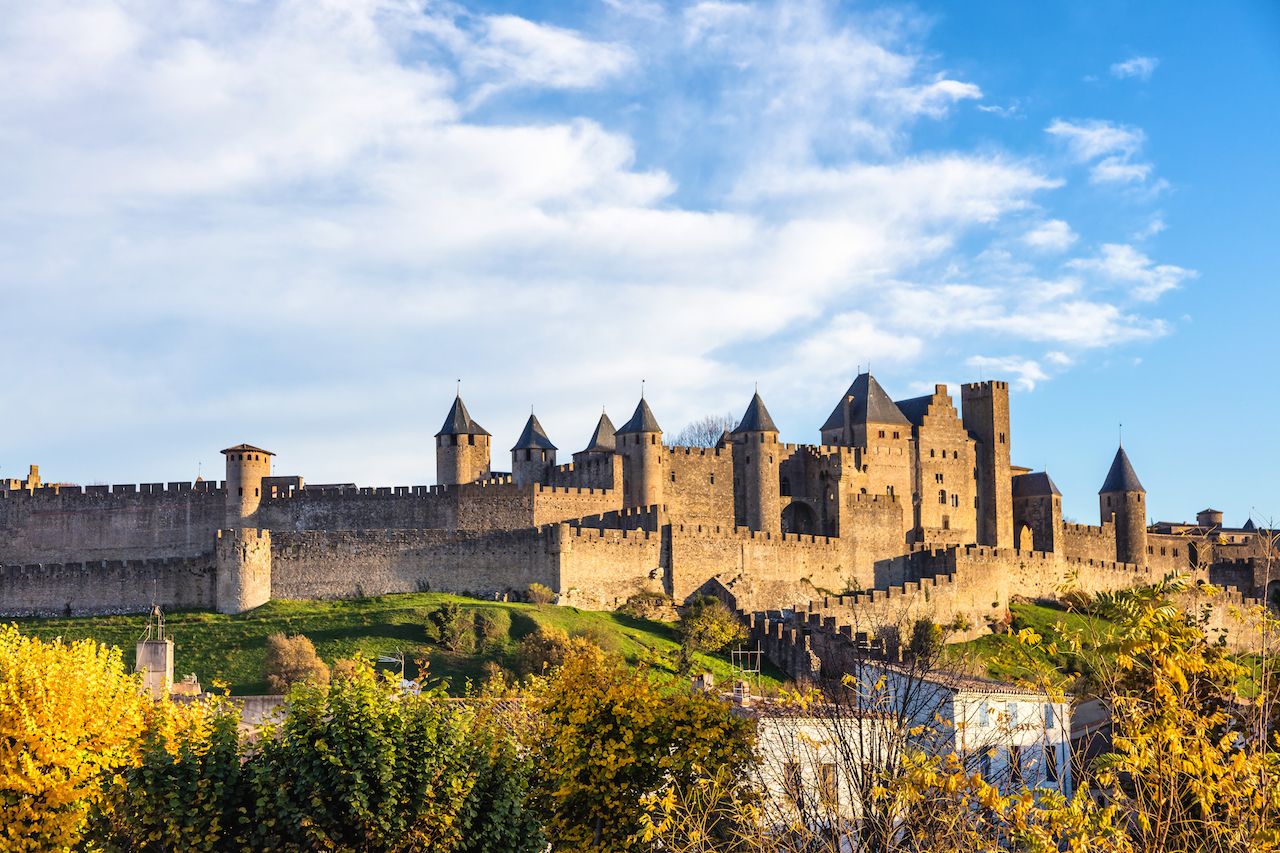 Occitanie, France
Photo: AWP76/Shutterstock
18. Occitanie, France
Say you're going to the South of France, and people will surely conjure up images of George Clooney galavanting on a speedboat around Nice. Not that you'll necessarily want to correct people's perception of your lavish travel lifestyle, but your trip to the South of France in 2019 will be considerably more rustic, fattier, and boozier.
The Occitanie region of France comprises 13 departments and was created in 2016 to combine the former French regions of Languedoc-Roussillon and Midi-Pyrénées. Set on the border of Spain, the Occitanie is a hotbed for rich southern French cuisine and seemingly endless wineries. In Montpellier, you'll find all of the attractive qualities that draw people to Marseille — historic squares, medieval architecture, cozy wine bars — but with more local charm and hardly any tourists. The surrounding Languedoc region is also home to hundreds of thousands of acres of vineyards, producing everything from Provencal rosé to Grenache-based reds to the refreshing bubblies of Limoux. For outdoor pursuits, the Languedoc also has over 90 hiking trails (40 of which lie within the jaw-dropping Pyrénées-Orientales), along with miles of beaches where flamingos almost outnumber what few tourists there are.
Further west in the Occitanie, the capital city of Toulouse has mild Mediterranean weather, gorgeous red brick facades — which gives the city its nickname "La Ville Rose," or the Pink City — and a casual, cool local atmosphere. While you could spend your time in the city visiting the fine art museums, marveling at the cathedrals or even taking in a rugby game, you'll find us kicking back with a bottle of red, a decadent smearing of foie gras d'oie, and a hearty pot of cassoulet, a fatty stew made with beans and duck meat. Be sure to save room for dessert — tarte aux noix, a nut pie with a scoop of ice cream — before walking it off along the canopied Canal du Midi in the evening.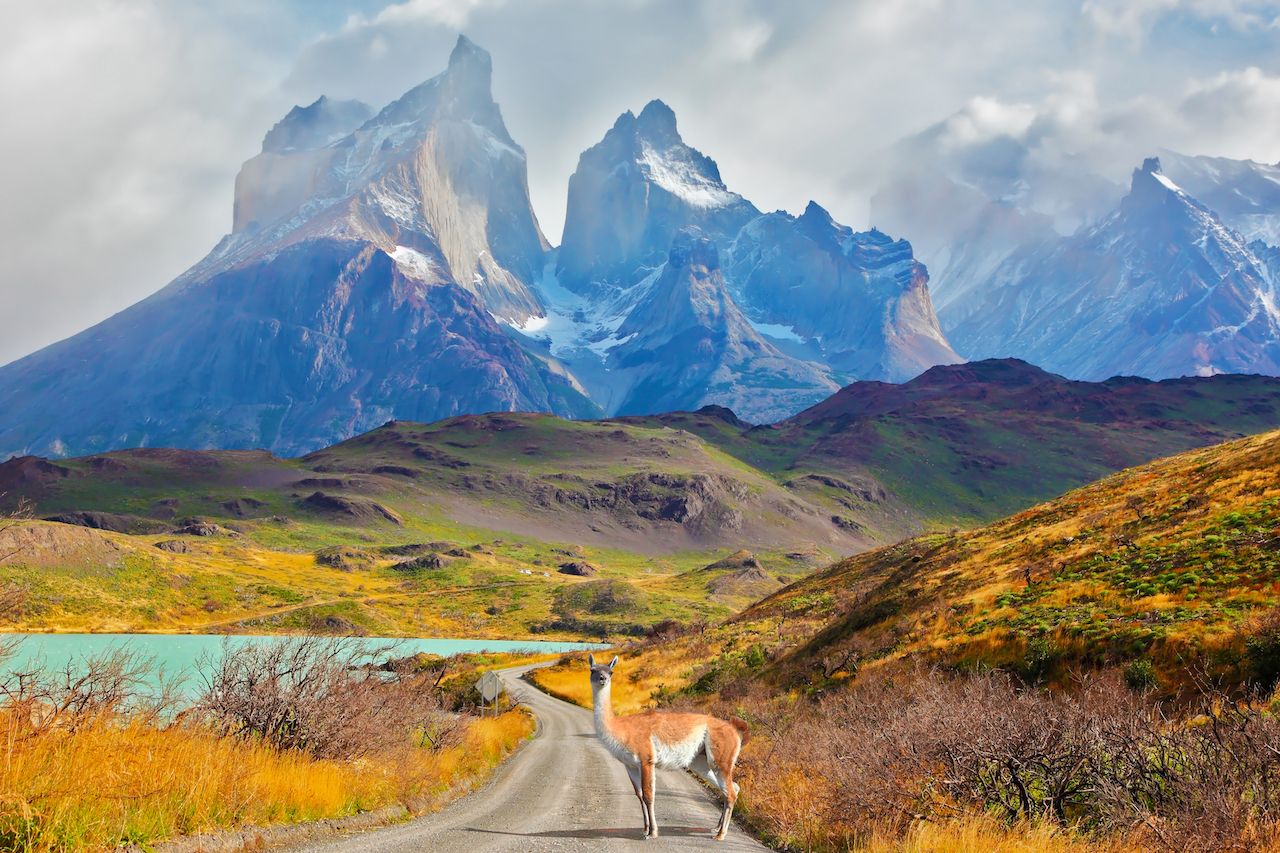 Chile
Photo: kavram/Shutterstock
19. Chile
It's always a good time to visit Chile, our favorite gateway to South America, but 2019 is actually the year to go. For one, the country has just inaugurated the "Route of the Parks," a highway connecting 17 national parks covering an astonishing 44,000 square miles. From the 3,000-year-old trees at Pumalín Douglas Tompkins National Park to the glacier-fed lakes of Torres del Paine National Park, the scenery is mind-blowing. You could spend all your time in Chile's southern zone, and it would be the trip of the year. Add in a bit more of this lanky country and it may be the trip of a lifetime.
On its northern end, the Atacama Desert astounds with giant salt formations, alpacas, pink flamingos, snow-capped volcanoes, geysers, and more stars than you thought a sky could hold. Or spend a couple of day in Santiago, shopping and drinking in the hip Bellavista or Lastarria neighborhoods, and eating great food in the upscale Vitacura zone. If you go early this year, you'll get the tail end of the Chilean summer with an incredible collection of beaches, from surf spots to party beaches, to choose from. Go during your own summer, and a one-to-two hour drive from Santiago delivers you to excellent skiing in resorts like Valle Nevado or the famed Portillo resort. In fact, if you can't decide when to go, we have a suggestion, and it's the other big reason 2019 should be your year to see Chile. Be there July 2, 2019, and get yourself to the coastal town of La Serena or up into the Elqui Valley for a truly memorable experience: a total solar eclipse.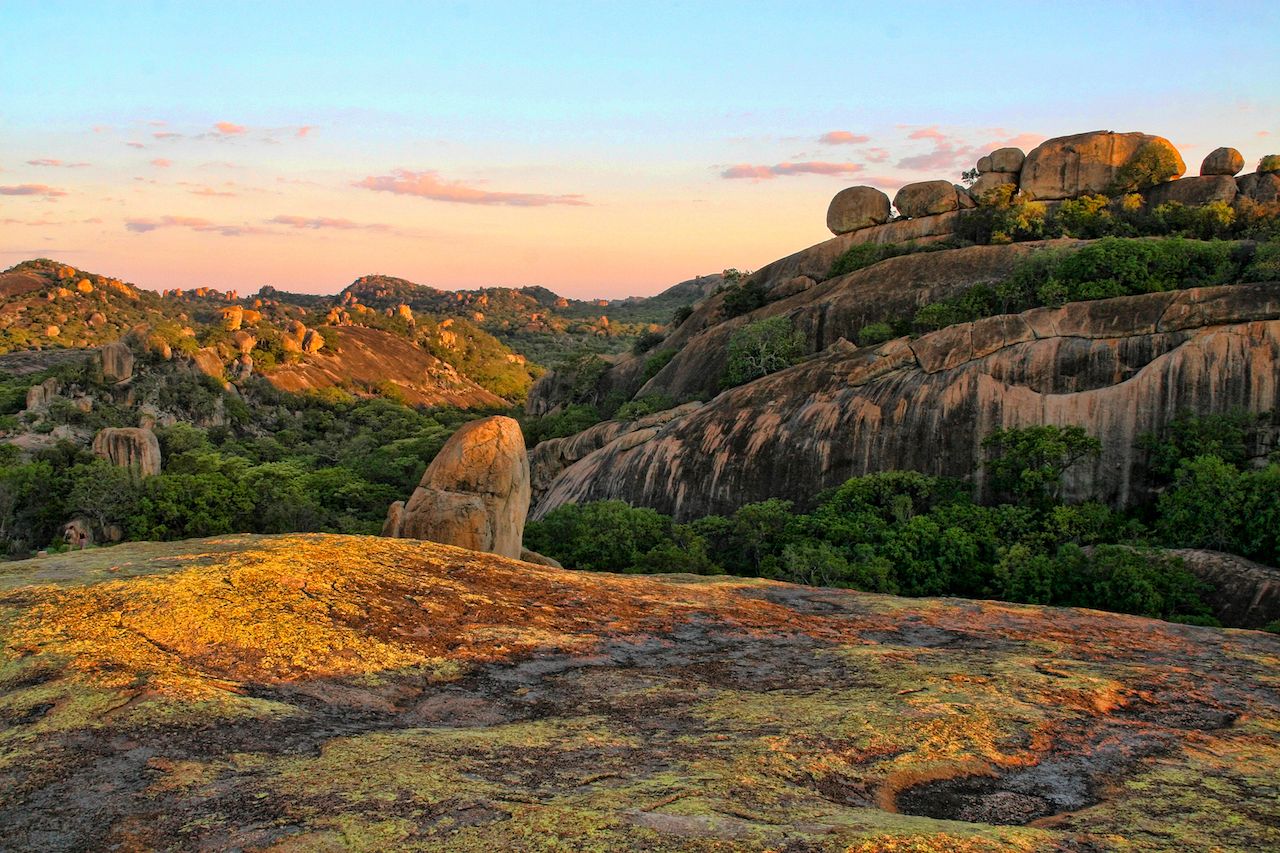 Zimbabwe
Photo: Vladislav T. Jirousek/Shutterstock
20. Zimbabwe
After much political turmoil that long kept Zimbabwe from being engaged in tourism, the country is finally open for business. Previously, most people had only ever visited landlocked Zimbabwe to see Victoria Falls, a natural wonder it shares with Zambia (meaning nearly all of the tourism dollars went to the neighboring nation). Now, you can take in the magnificent falls with a helicopter tour from above before boarding the luxurious new Stimela Star overnight sleeper train by Imvelo Safari Lodges. The electronic locomotive includes a dining car that serves two hot meals, a bar lounge car, and private cars where you can be rocked to sleep before arriving at Hwange National Park.
While the surrounding countries are crowded with safari vans filled with photo-happy tourists, Hwange National Park is still practically untouched. It's home to the Big 5, including one of the largest elephant herds in Africa, along with plenty of other wild game and over 400 species of birds. If a luxury game reserve isn't your scene, there are still plenty of options for wildlife watching. Take a walking safari in Mana Pools National Park, which features lions, elephants, hippos, and crocodiles. Or chill out on a rented houseboat in Kariba Dam, one of the largest artificial lakes in the world where you can still see the Big Five from afar, along with some killer sunsets. In Matopos National Park, climb boulders and traverse rock caves in the recreational half of the park, then spot both white and black rhino in the other half of the park.
Don't make your trip to Zimbabwe all about the animals, though. Check out the capital city of Harare with its lush parks, botanical gardens, and modern architecture. The National Gallery of Zimbabwe has a huge collection of African contemporary art along with traditional textiles, jewelry, tools, and instruments. Four hours south of Harare, you can explore the Great Zimbabwe Ruins, a UNESCO World Heritage site that was a civilization settlement from the 11th to 15th century. It was the capital of the kingdom of Zimbabwe during the Iron Age and an important hub for the Swahili gold trade, and it's fascinating to walk around its stone remains today.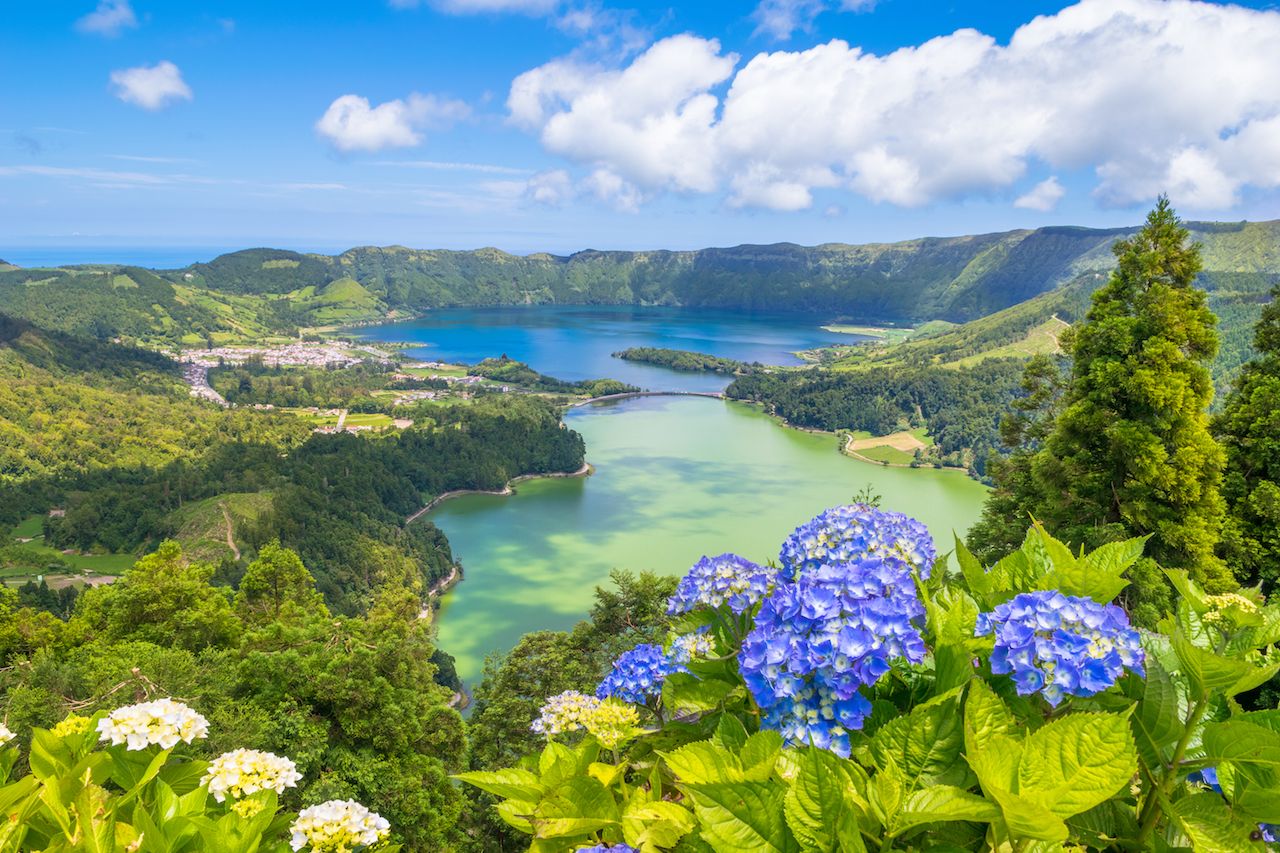 Azores Islands, Portugal
Photo: Nido Huebl/Shutterstock
21. Azores Islands, Portugal
By now, advising people to visit the Azores Islands "before they get too big" is kind of like telling people to quit smoking. You've heard it so much, you don't even want to hear it anymore. But much like anti-smoking advice, it's still painfully true.
Fortunately for the Azores, their tourism industry has learned from the mistakes of the Caribbean and have rebuffed major resorts looking to build on the islands. Along those same lines, tourism officials are trying to limit the number of hotel beds to 20,000 in the entire archipelago. Lofty goals when the world seems to be waking up to the emerald mountains and bright blue lakes of São Miguel and the UNESCO World Heritage site at Angra do Heroísmo. And as demand rises, time will tell if the islands stay small.
For now, you can still ride ATVs through the hillside pasturelands of Terceira Island, rolling through green canyons and roads filled with hydrangeas, past cows with perfect views of the Atlantic Ocean. You can still run with bulls through island villages without many other tourists around, and swim with dolphins off the coast of Ponta Delgada without hoards of other boats scaring them off. But with painfully cheap vacation packages and a nonstop Delta flight from JFK bringing planeloads of Americans here every day, it's hard to say when you won't be able to do this anymore. Maybe it'll be this year. Maybe it'll be never. But 2019 still seems like a pretty safe bet.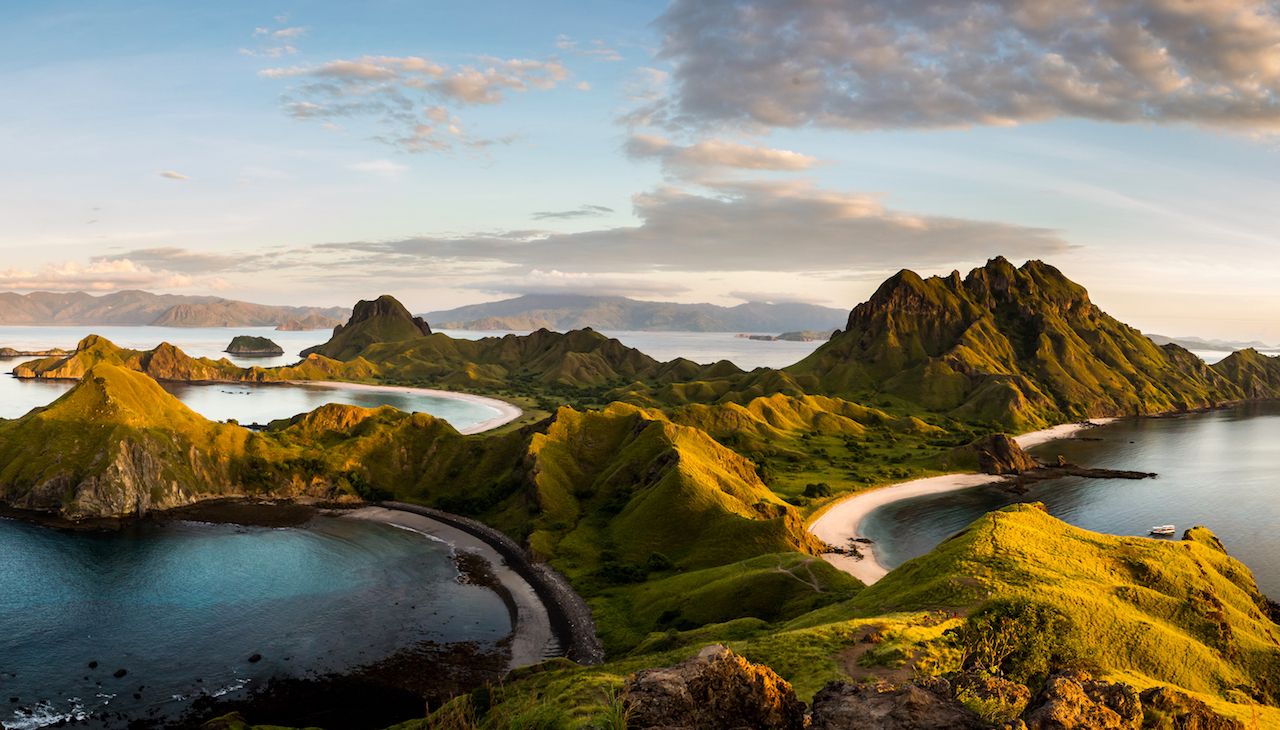 Indonesia
Photo: Donnchans/Shutterstock
22. Indonesia
Unless your idea of adventure travel stops at the end of a yoga mat, it's time to go further into this massive archipelago than Bali. Indonesia is the fourth most populous country on the planet — right behind the United States — and the 264 million people here have a lot to show you. For starters, the country is made up of over 17,000 islands and has both densely populated, active urban centers and vast expanses of untainted natural splendor. On the island of Java, the sprawling capital city of Jakarta is among the best places in the world to sample cuisine from across south and southeast Asia. Tour Kota Tua, the city's historic Old Town, and walk off the street food while gazing at Dutch-colonial-era architecture.
Divers come from around the world to explore the waters off the islands of the Alor Archpelago, where you can get your fix with black sand critter diving and also experience the rapid currents of the Pantar Strait. Excellent diving is also found off Lembeh, Raja Ampat, and Komodo, giving you another reason to visit Komodo National Park besides gawking at the giant lizard that bears the park's name. Komodo's tree-lined coasts and rolling hills stretch across 29 islands, and you can take in many of them via boat tour from the island of Flores. Komodo beckons all who've had enough of the traffic in Ubud, and it's just a boat ride away.
The islands of Raja Ampat are some of Southeast Asia's most underrated destinations, the type of place that comes to mind when you picture perfect turquoise water and afternoons swept away over rum cocktails and the sounds of crashing waves. Here you can snooze beachside in complete solitude, save for a few pygmy seahorses just offshore. If you're hooked on Indonesia and never want to leave, Indonesia is actually one of the easiest Asian countries to expatriate to due to the relatively straightforward process of getting a work permit. Plus, it's much easier on the wallet than just about any US city — exceptionally comfortable living comes for about $1,400 per month.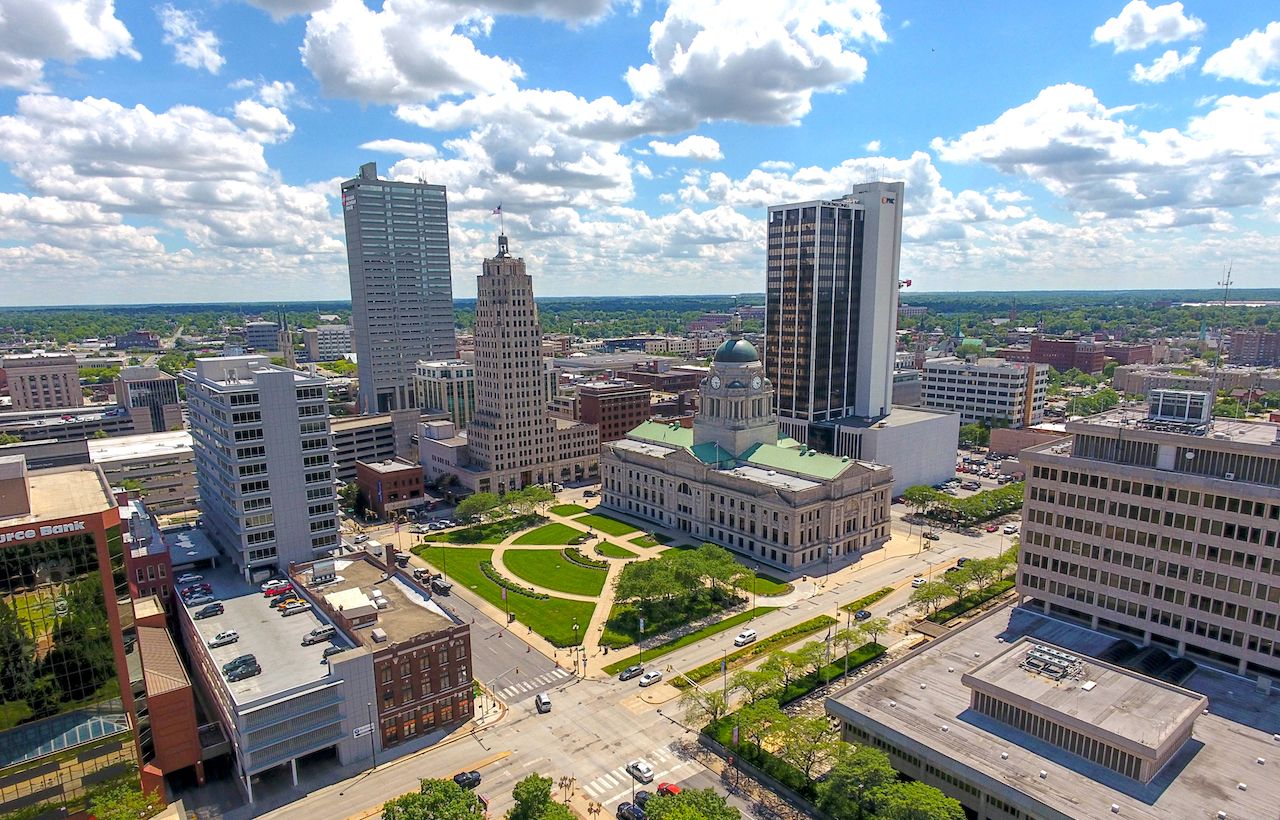 Indiana
Photo: Travis Eckert/Shutterstock
23. Indiana
At the end of "Escape from Ohio," a hard-driving Electric Six number that is the best song ever written about the Buckeye State, lead singer Dick Valentine lists off all the states that border Ohio with some sort of clever rhyme, then ends with "And I've heard great things about Indiana, too."
This about sums up what most people can say about Indiana, other than the fact that they have some friends who had an epic time at the Indy 500 one time and that they liked the first season of Parks and Rec. It's a place we don't know much about, part of the vast, red, middle-of-the-country unknown.
So, intrepid traveler, you like going to places the rest of the world hasn't? Then we dare you to visit Indiana in 2019. First, because there is some really underrated beauty here, especially along Lake Michigan at Indiana Dunes National Lakeshore, and in the rolling hills of the heartland in fall, when the changing leaves and the vast swaths of land make it a beautifully American landscape.
There's also the Indy 500, which has acknowledged that Indy Car racing is not the captivating sport it once was and now throws a full-on EDM festival on the infield DURING the race. Because nothing compliments roaring car engines better than Deadmau5.
But most importantly, visiting Indiana will give you a new perspective on an America you might not understand.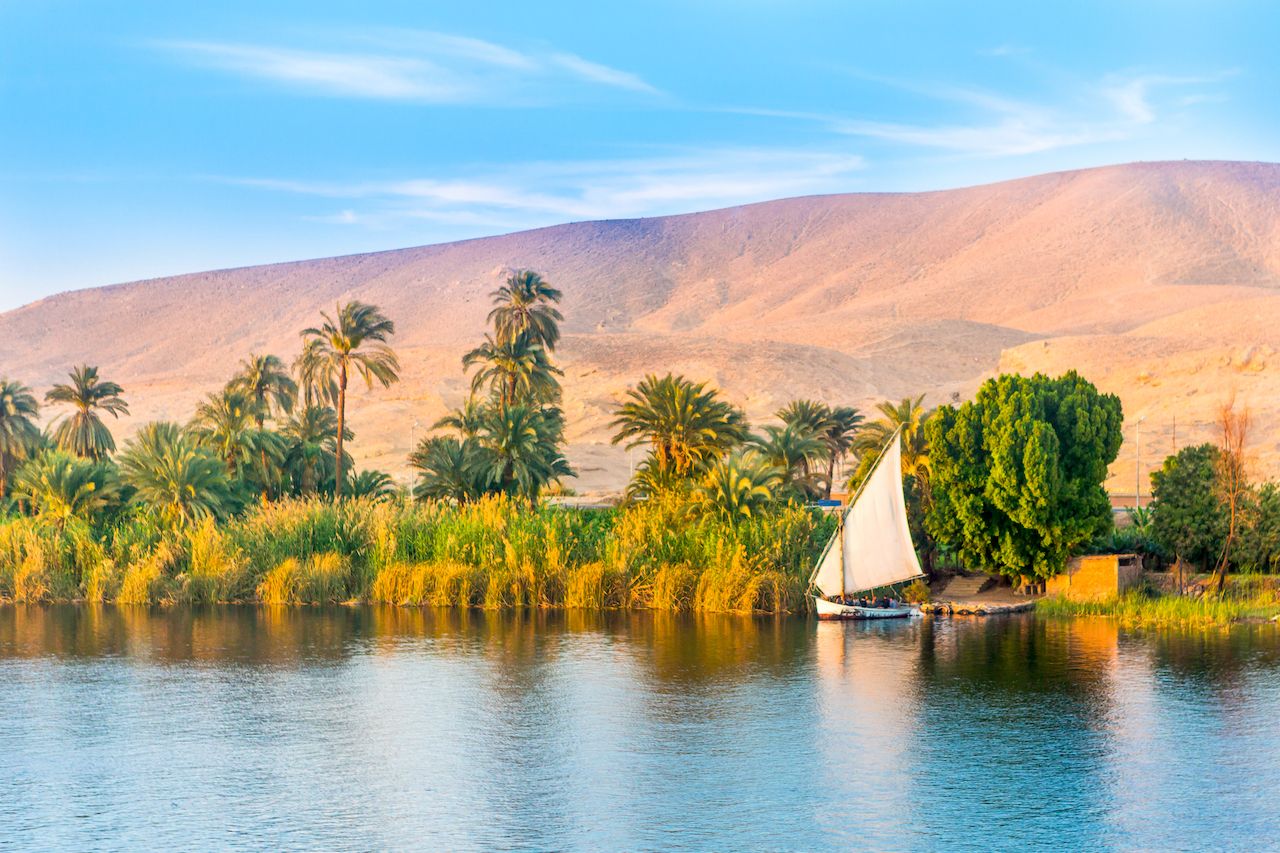 Egypt
Photo: Marcelo Alex/Shutterstock
24. Egypt
Sadly, Egypt ended 2018 with a roadside bombing near the Pyramids of Giza, aimed squarely at deterring travelers to this tourism-dependent country. Why then do we have Egypt on our list of places to go in 2019? Because Egypt is more than pyramids. Because it has plenty of beautiful places to enjoy its delicious cuisine, stunning beauty, and rich culture. Because our own staff has visited Egypt in recent months — and because we won't let terrorism dictate our travel plans for the year — we'll be doing so again in the weeks ahead.
While the Giza pyramids will take your breath away, they aren't the only relics of the country's formidable history. Egypt has several ancient ruins that are worth a visit, including the Temple of Horus in Edfu, the Temple of Hathor in Dendera, and the Red Monastery near Sohag — all of which are along the Nile River north and south of Luxor. In the city of Cairo itself, the archaeological museums and ancient market lanes of Khan el Khalili will keep you mesmerized for hours. (As per the travel advisories we've consulted, exercise caution and avoid crowds.)
In the Mediterranean city of Alexandria, the Bibliotheca Alexandrina is a colossal incarnation of the ancient library of Alexandria. Throughout the city, you'll be overwhelmed with history, from the age-old Catacombs of Kom El Shoqafa to Roman amphitheaters. And while we don't recommend going overland to the coast, if you can fly into the busy seaside town of Hurghada, you'll land at Egypt's dive central. From Hurghada, you can dive, snorkel, cruise to nearby islands, relax on the sand, or hit up one — or several — of the town's many nightclubs. The highlight of your visit, though, may be swimming with dolphins in the Red Sea. You'll not soon forget the dolphins' endless curiosity and their seemingly ever-present smiles.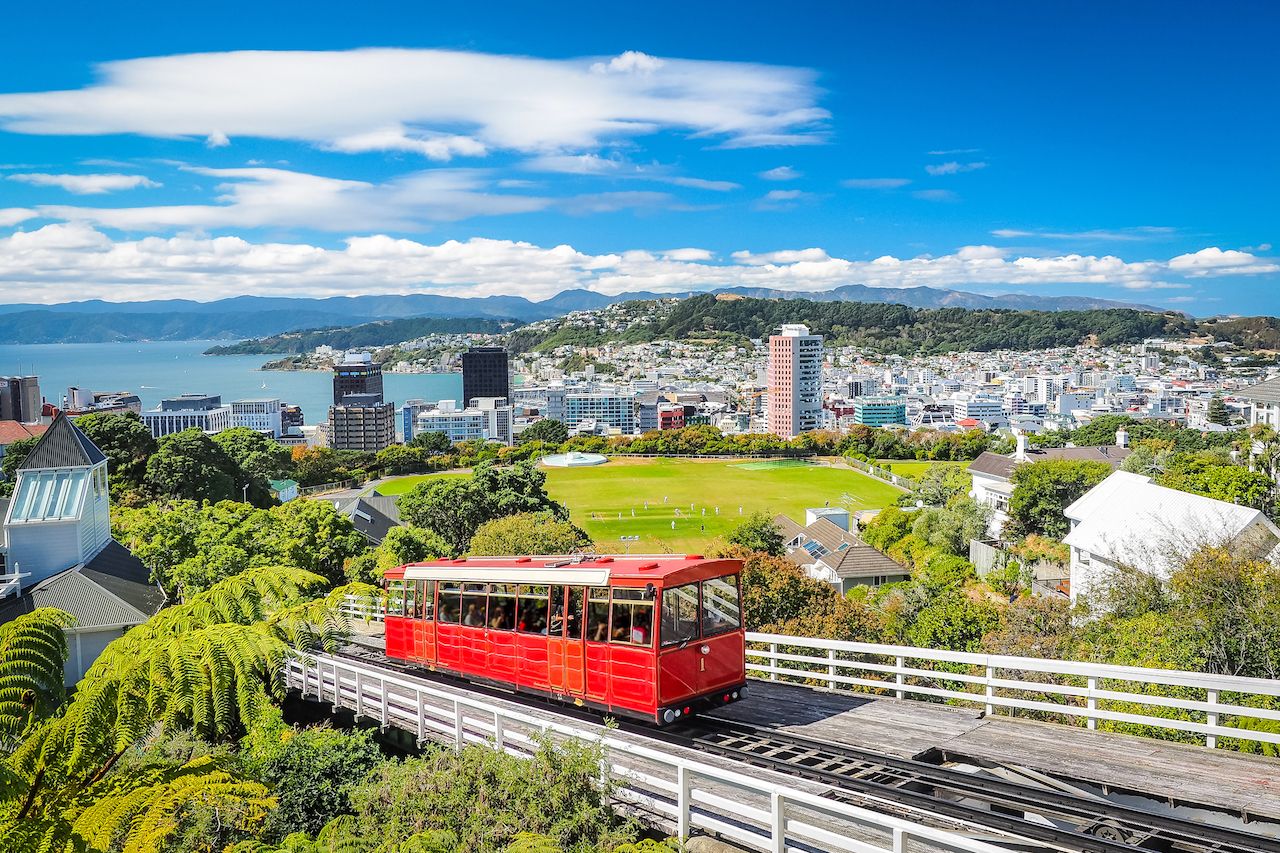 New Zealand
Photo: Robert CHG/Shutterstock
25. New Zealand
New Zealand? On a travel list? Groundbreaking. Yes, while skydiving in Queenstown, trekking the Great Walks, and tucking into Hobbiton are been-there, done-that for many outdoorsy travelers, the country is far from over. In 2019, we're avoiding queuing up to take the same photo at Roy's Peak, and instead discovering all of the amazing adventures the rest of New Zealand still has to offer.
Start your offbeat New Zealand trip in the North Island in the underrated capital city of Wellington, whose small but mighty cafe culture can go toe to toe with big coffee cities like Melbourne any day. Wellington also has killer craft beer, a rising restaurant scene, and a laid-back waterfront where you can sunbathe, people watch, or actually hit the waters for a sail around the city.
Brazil win U17 World cup after beating Mexico
Brazil bags another remarkable win to tally its Under-17 World Cup trophy by beating Mexico.
The host team, Brazil leaves it late to triumphed a 2-1 win at the Bezerrao stadium.
thanks to Lazaro Vinicius Marques' 93rd-minute goal to made the difference.
Mexico – winners of the showpiece tournament in 2005 and 2011 – looked on track to add a third title to their collection when Bryan Alonso Gonzalez Olivan headed home the opener in the 66th minute.
But Brazil, playing in front of legends Ronaldo and Cafu, rallied courtesy of Kaio Jorge's questionable penalty with six minutes of regulation time remaining.
Brazil then completed the comeback deep into stoppage time when Lazaro volleyed home a last-gasp winner.
The victory added to Brazil's successes in 1997, 1999 and 2003 as they moved within one of Nigeria's record of five championships.
Hong kong crisis: Police threaten to use live bullet
After recent protesters livid escalation on the Hong Kong police, the authorities has  threatened to fire live bullets if "rioters" did not stop using lethal weapons.
The police statement followed fresh clashes outside a university in the center of Hong Kong where protesters were hunkered down behind makeshift shields and hurled petrol bombs at police in a standoff blocking a vital tunnel link.
Police says, one of her officer had been treated in hospital after being hit in the leg by an arrow and another had his visor struck by a metal ball, although he was not hurt.
The violence in the Asian financial hub has posed the gravest popular challenge to Chinese President Xi Jinping since he came to power in 2012. Xi has said he is confident Hong Kong's government can resolve the crisis.
Police have used live rounds in a few isolated incidents in the past.
Demonstrators, angry at what they see as Chinese meddling in the former British colony which has had autonomous status since returning to Chinese rule in 1997, have said they are responding to excessive use of force by police.