10 changes you make in your 30's.
Many people spend their 20s getting some unhealthy behaviours out of their system — like sleeping until 2pm on Saturdays and spending all their disposable cash on new kicks.
But your 30s are an ideal time to cement the habits that will help you achieve personal and professional fulfilment for the rest of your life.
To give you a head start, we sifted through recent Quora threads on this critical life transition and highlighted the most compelling responses. TOP ARTICLES1/5READ MOREWoman with dementia punched in the facewhile wearing badge saying 'I have Alzheimer's please be patient'
Here are 10 lifestyle tweaks you can make in your 30s to lay the foundation for lifelong success:
1. Stop smoking.
If you've started smoking, stop immediately, suggests Quora user Cyndi Perlman Fink.
While you can't undo the damage you may have already incurred from smoking, research suggests that those who quit before age 40 have a 90% lower mortality risk than those who continue.
2. Start going to sleep and waking up at the same time every day.
It might be tempting to use the weekends to recoup your sleep debt, but Nan Waldman recommends you hit the hay and wake up around the same time every single day.
If you oversleep for even a few days, experts say you risk resetting your body clock to a different cycle, so you'll start getting tired later in the day. Avoid a lifetime of sleep issues by sticking to bedtime and wakeup routines whenever you can.
3. Start exercising regularly.
"Try to move yourself as much as possible," says Alistair Longman. "It doesn't matter if it's walking, cycling, running, weightlifting, hiking, swimming — as long as it involves some movement."
In the later half of your 30s, you start losing muscle mass, so it's especially important to exercise at this time. But remember to choose physical activities you really love, since you're less likely to continue exercising if you dislike your workouts.
4. Start keeping a journal.
"Journal your life! Your written records will entertain and endear in your future," writes Mark Crawley.
Even if you'd prefer to keep your musings to yourself, putting your thoughts and feelings on paper can help you deal with stressful events.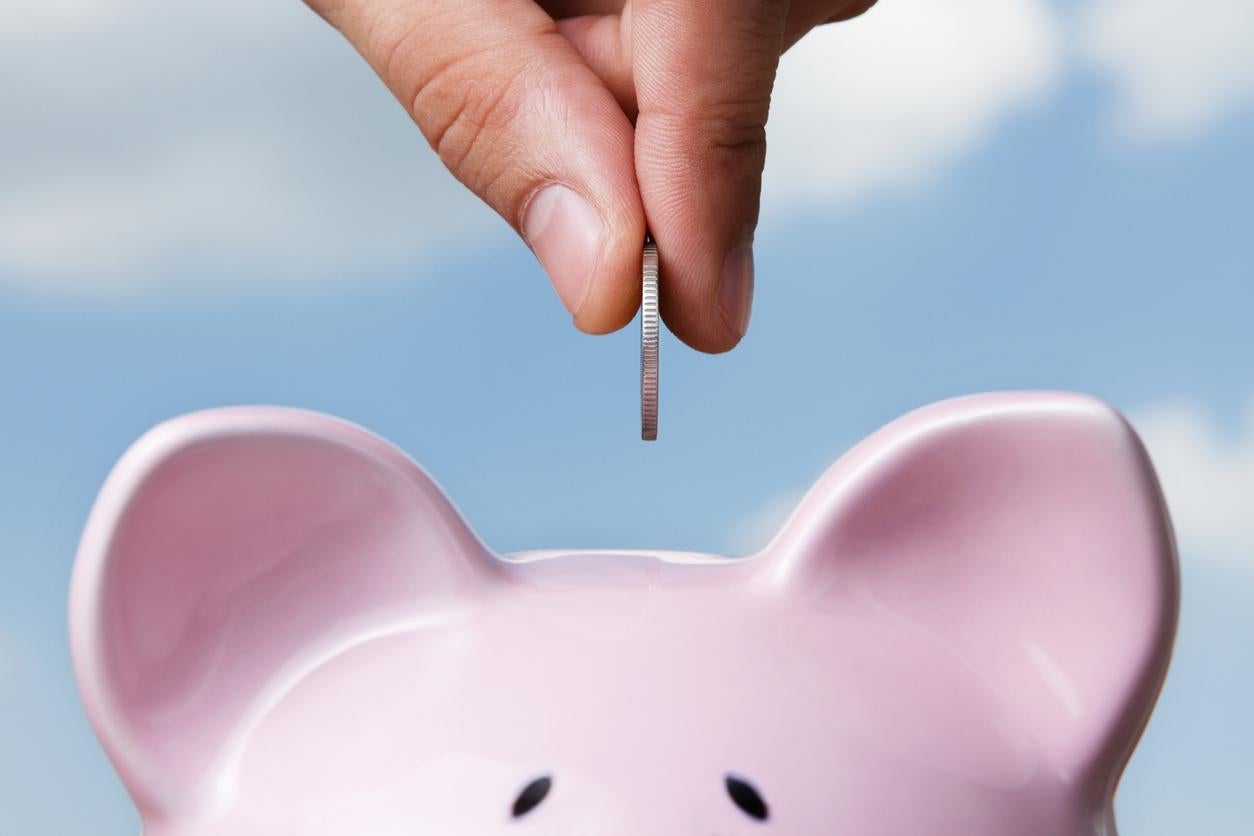 5. Start saving money.
"Building the habit of saving early means you'll continue it further down the line," says Cliff Gilley.
It might seem like your golden years are a lifetime away, but the earlier you start saving, the more time your money has to accrue interest.
6. Start pursuing a life dream.
"Don't delay pursuing your life goals," writes Bill Karwin. "Want to buy a house? Have kids? Write a book? Pick one of those life goals and get started. What can you do between now and the end of the year to embark on one of them?"
7. Start learning to be happy with what you have.
"If you are content with what you have, you will have a happier life," says Robert Walker.
It's really about gratitude: Research suggests that appreciating what you have can increase happiness and decrease negative feelings. Perhaps that's why Oprah Winfrey kept a daily gratitude journal for years.
8. Stop thinking you need to satisfy everyone.
"After I reached 30, I stopped feeling the need to please everyone. You can choose your friends and contacts more carefully," says Kevin Teo. In particular, Teo realised he wasn't obligated to be nice to people who were unfriendly toward him.
Whether you decide to whittle down your Facebook friends to a mere 500 or simply hang out more with the people who make you happy, it's important to invest your time and energy wisely.
9. Stop comparing yourself to others.
"If you are unable to do some things in life compared to your siblings and friends, then please be at peace with yourself," advises Mahesh Kay. "Don't be harsh on yourself."
As one psychotherapist writes, constantly peering over your shoulder to see what others are doing doesn't help you accomplish your goals. You'd be better off spending time thinking about what you want to achieve and evaluating your progress on those fronts.
10. Start forgiving yourself for your mistakes.
"Forgive yourself your mistakes. We all make plenty of them. Don't dwell on the errors of the past — learn from them, let them go, and move ahead," writes Liz Palmer.
One social psychologist says that self-compassion (the ability to forgive yourself and learn from your mistakes) is the key driver of success. That's likely because people who practice self-compassion see their weaknesses as changeable and try to avoid making the same errors in the future.
KINDLY FOLLOW US ON SOCIAL MEDIA & SHARE THIS STORY
@ Anttention Fresh, We work hard to ensure that any news brought to you is legitimate and valuable so we leave out the noise. This material, and other digital content on this website, may be reproduced, published, broadcast, rewritten or redistributed in whole or in part BUT give us credit as your source. 
DOWNLOAD ANTTENTION FRESH NEWS ON THE GO APP
TO UPLOAD & PROMOTE YOUR PRODUCTS CLICK IMAGE
JOIN AN ONLINE LEARNING COMMUNITY CLICK IMAGE
Activities paralyzed as Hong Kong unrest hikes
Hundreds of Hong kong protester has paralyzed today's activities by forcing closure of bussiness hubs and institutions amid a mark of aggravated violence.
Local news says, a handful number of the Anti-govenment protesters occupied roads in the Central business district, home to some of the world's most expensive real estate, during their lunch hour.
Protesters have torched vehicles and buildings, hurled petrol bombs at police stations and trains and vandalized prime shopping malls over the past week in some of the worst violence seen in more than five months of unrest.
Many were dressed in office attire and wore the now-banned face masks as they marched down a major thoroughfare that connects luxury shopping malls and glittering skyscrapers.
Hundreds of protesters also set up barricades near a popular shopping mall in the eastern part of Hong Kong island, dragging traffic cones and orange gates to block roads.
Some held up signs reading "Liberate Hong Kong, revolution of our time" and "Stand with Hong Kong", slogans that have become rallying calls for the protest movement.
Across the harbor, black-clad protesters and university students maintained their blockades of major roads, including the entrance to the Cross-Harbour Tunnel that links Hong Kong island to the Kowloon area, and a highway between Kowloon and the rural New Territories.
Police fired tear gas near the tunnel early on Thursday to try to clear the protesters. Roads were strewn with bricks and other debris, leading to widespread traffic jams.
Thousands of students barricaded themselves inside campuses at several universities overnight, preparing stockpiles of food, bricks, petrol bombs and other make-do weapons as they hunkered down.
Dozens of riot police gathered outside several universities early on Thursday as students fortified their positions with metal poles, bricks and chairs.
At Hong Kong's Polytechnic University, near the Kowloon entrance of the Cross Harbour tunnel, hundreds of students wearing gas masks readied for confrontations with police.
Israel kills Gaza gunman, militants fire rockets
An Israeli air-strike killed a Palestinian gunman on Wednesday and Gaza militants fired rockets into Israel as a spike in violence edged into a second day.
As dawn broke, air raid sirens sent Israelis rushing to shelters in towns near the Gaza border and deeper in the country.
The Israeli military said its forces targeted a Gaza crew preparing to launch rockets over the border. At least one man was killed. The Islamic Jihad militant faction identified him as a member of the group.
The worst fighting in months began on Tuesday, after Israel killed in Gaza a top commander of the Iran-backed Islamic Jihad, accusing him of masterminding recent attacks against Israel and planning more in the near future.
source Reuters
In response, Islamic Jihad gunmen fired about 200 rockets into Israel throughout the day. Further Israeli air strikes on the group's targets in Gaza killed eight Palestinians, seven of them militants, according to Palestinian sources.
However, it appeared that Hamas, the main militant group that rules Gaza, was staying out of the fighting for now. A diplomatic source told Reuters the U.N. Middle East envoy was on his way to Cairo to begin mediation to end the violence.