10 changes you make in your 30's.
Many people spend their 20s getting some unhealthy behaviours out of their system — like sleeping until 2pm on Saturdays and spending all their disposable cash on new kicks.
But your 30s are an ideal time to cement the habits that will help you achieve personal and professional fulfilment for the rest of your life.
To give you a head start, we sifted through recent Quora threads on this critical life transition and highlighted the most compelling responses. TOP ARTICLES1/5READ MOREWoman with dementia punched in the facewhile wearing badge saying 'I have Alzheimer's please be patient'
Here are 10 lifestyle tweaks you can make in your 30s to lay the foundation for lifelong success:
1. Stop smoking.
If you've started smoking, stop immediately, suggests Quora user Cyndi Perlman Fink.
While you can't undo the damage you may have already incurred from smoking, research suggests that those who quit before age 40 have a 90% lower mortality risk than those who continue.
2. Start going to sleep and waking up at the same time every day.
It might be tempting to use the weekends to recoup your sleep debt, but Nan Waldman recommends you hit the hay and wake up around the same time every single day.
If you oversleep for even a few days, experts say you risk resetting your body clock to a different cycle, so you'll start getting tired later in the day. Avoid a lifetime of sleep issues by sticking to bedtime and wakeup routines whenever you can.
3. Start exercising regularly.
"Try to move yourself as much as possible," says Alistair Longman. "It doesn't matter if it's walking, cycling, running, weightlifting, hiking, swimming — as long as it involves some movement."
In the later half of your 30s, you start losing muscle mass, so it's especially important to exercise at this time. But remember to choose physical activities you really love, since you're less likely to continue exercising if you dislike your workouts.
4. Start keeping a journal.
"Journal your life! Your written records will entertain and endear in your future," writes Mark Crawley.
Even if you'd prefer to keep your musings to yourself, putting your thoughts and feelings on paper can help you deal with stressful events.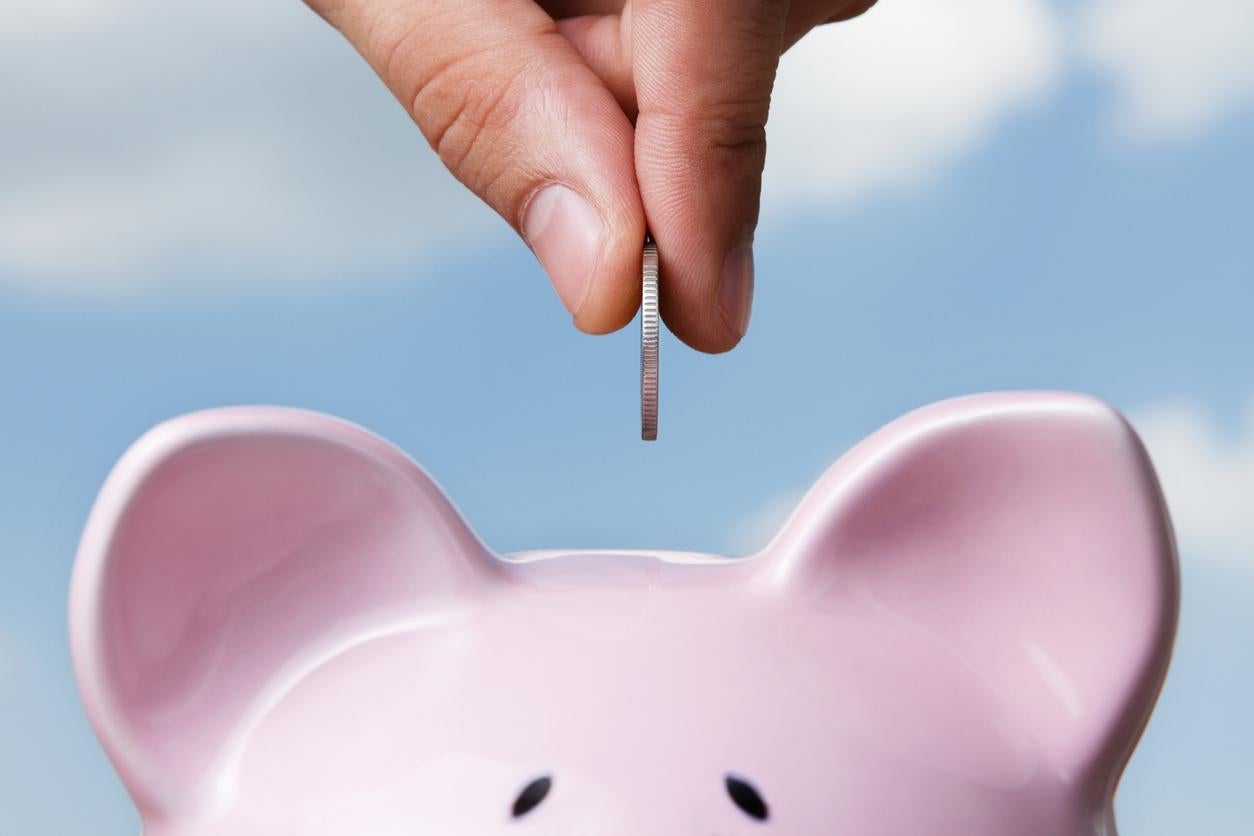 5. Start saving money.
"Building the habit of saving early means you'll continue it further down the line," says Cliff Gilley.
It might seem like your golden years are a lifetime away, but the earlier you start saving, the more time your money has to accrue interest.
6. Start pursuing a life dream.
"Don't delay pursuing your life goals," writes Bill Karwin. "Want to buy a house? Have kids? Write a book? Pick one of those life goals and get started. What can you do between now and the end of the year to embark on one of them?"
7. Start learning to be happy with what you have.
"If you are content with what you have, you will have a happier life," says Robert Walker.
It's really about gratitude: Research suggests that appreciating what you have can increase happiness and decrease negative feelings. Perhaps that's why Oprah Winfrey kept a daily gratitude journal for years.
8. Stop thinking you need to satisfy everyone.
"After I reached 30, I stopped feeling the need to please everyone. You can choose your friends and contacts more carefully," says Kevin Teo. In particular, Teo realised he wasn't obligated to be nice to people who were unfriendly toward him.
Whether you decide to whittle down your Facebook friends to a mere 500 or simply hang out more with the people who make you happy, it's important to invest your time and energy wisely.
9. Stop comparing yourself to others.
"If you are unable to do some things in life compared to your siblings and friends, then please be at peace with yourself," advises Mahesh Kay. "Don't be harsh on yourself."
As one psychotherapist writes, constantly peering over your shoulder to see what others are doing doesn't help you accomplish your goals. You'd be better off spending time thinking about what you want to achieve and evaluating your progress on those fronts.
10. Start forgiving yourself for your mistakes.
"Forgive yourself your mistakes. We all make plenty of them. Don't dwell on the errors of the past — learn from them, let them go, and move ahead," writes Liz Palmer.
One social psychologist says that self-compassion (the ability to forgive yourself and learn from your mistakes) is the key driver of success. That's likely because people who practice self-compassion see their weaknesses as changeable and try to avoid making the same errors in the future.
KINDLY FOLLOW US ON SOCIAL MEDIA & SHARE THIS STORY
@ Anttention Fresh, We work hard to ensure that any news brought to you is legitimate and valuable so we leave out the noise. This material, and other digital content on this website, may be reproduced, published, broadcast, rewritten or redistributed in whole or in part BUT give us credit as your source. 
DOWNLOAD ANTTENTION FRESH NEWS ON THE GO APP
TO UPLOAD & PROMOTE YOUR PRODUCTS CLICK IMAGE
JOIN AN ONLINE LEARNING COMMUNITY CLICK IMAGE
Zimbawe's doctor goes missing after masterminding strike
Fearless Zimbabwe's minister of health has called on the government to address insecurity lapses that has lead to the disappearance Peter Magombeyi, the head of a doctor's union, who disappeared on Saturday.
Fears are rising over the fate of Zimbabwe medical doctor Dr Peter Magombeyi after he sent a message to say he had been abducted in that country by unknown persons – apparently for demanding a "living wage".
An AFP report earlier on Sunday quoted the Zimbabwe Hospital Doctor's Association (ZHDA) as saying Magombeyi had not been heard from since he sent a WhatsApp message on Saturday night saying he had been "kidnapped by three men".
Zimbabwe doctors, who earn a miserly equivalent of about R3 000 are on strike to press for better wages, equipment and medicines in state hospitals.
The ZHDA has reportedly accused state security forces of abducting the doctor because of his role in organising work stoppages.
This week some doctors said the death of deposed Robert Mugabe, 95, in a Singapore hospital on 6 September was an indication of how bad health services in Zimbabwe

"Dr Magombeyi's crime is only to ask for a living wage for his profession. This is a reflection of the troubles born out of refusal to implement Political Reforms."
The Zimbabwe government led by Emmerson Mnangagwa has not publicly commented on the doctor's disappearance
South Africans ask Nigerians for forgiveness as they troop out in masses
Say no to Xenophobia, South Africans troop out in masses carrying banner and asking for forgiveness from Nigerians after weeks of xenophobic attacks.
The south Africans sangs as they marched through the street and also held up a banner which called for unity among Africans, week after the attack which led to destruction of properties and looting of shops owned by foreigners.