Britain denies backing Hong Kong protests as China media slam 'Western ideologies'
WHY ARE THERE PROTESTS IN HONG KONG?
Thousands of Hong kongers has taken over street for several weeks demanding extradition bill scarp.
Amid fears the bill would bring their territory closer under China's control.
Stretching back decades, Hong kong lost the war that made them ceded to china,

Civil unrest, dissatisfaction with the government and Chinese influence in general has been a central issue.
Hundreds of protesters broke into the Hong Kong legislature on Monday after a demonstration marking the anniversary of the return to Chinese rule in 1997 under a "one country, two systems" .
That followed weeks of protests against a now-suspended extradition bill that opponents say would undermine Hong Kong's much-cherished rule of law
Also mitigate Beijing powers to prosecute activists in mainland courts, which are controlled by the Communist Party.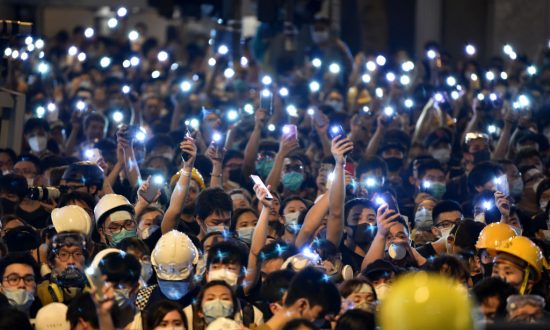 China has stepped up a war of words with Britain over Hong Kong,
especially after Hunt warned of consequences if China neglects commitments made when it took back Hong Kong to allow its way of life for decades.
"Britain reacted by saying they condemned activists violence approach.
China has said Britain has no more responsibility for Hong Kong. Britain says it still considers the Joint Declaration in 1984 on the terms of the return of Hong Kong, which guarantees its freedoms, to be valid.
The Legislative Council Commission is due to hold a closed-door special meeting at an undisclosed venue later on Thursday.
Zimbawe's doctor goes missing after masterminding strike
Fearless Zimbabwe's minister of health has called on the government to address insecurity lapses that has lead to the disappearance Peter Magombeyi, the head of a doctor's union, who disappeared on Saturday.
Fears are rising over the fate of Zimbabwe medical doctor Dr Peter Magombeyi after he sent a message to say he had been abducted in that country by unknown persons – apparently for demanding a "living wage".
An AFP report earlier on Sunday quoted the Zimbabwe Hospital Doctor's Association (ZHDA) as saying Magombeyi had not been heard from since he sent a WhatsApp message on Saturday night saying he had been "kidnapped by three men".
Zimbabwe doctors, who earn a miserly equivalent of about R3 000 are on strike to press for better wages, equipment and medicines in state hospitals.
The ZHDA has reportedly accused state security forces of abducting the doctor because of his role in organising work stoppages.
This week some doctors said the death of deposed Robert Mugabe, 95, in a Singapore hospital on 6 September was an indication of how bad health services in Zimbabwe

"Dr Magombeyi's crime is only to ask for a living wage for his profession. This is a reflection of the troubles born out of refusal to implement Political Reforms."
The Zimbabwe government led by Emmerson Mnangagwa has not publicly commented on the doctor's disappearance
South Africans ask Nigerians for forgiveness as they troop out in masses
Say no to Xenophobia, South Africans troop out in masses carrying banner and asking for forgiveness from Nigerians after weeks of xenophobic attacks.
The south Africans sangs as they marched through the street and also held up a banner which called for unity among Africans, week after the attack which led to destruction of properties and looting of shops owned by foreigners.