Sell to Millions Daily, Advertise With Us.
Sell to Millions daily . With over 2 Million individuals seeing our product as we promote, we are 100% to get you that brand visibility you always wanted.
This advert that brought you to us today could easily be your product. Simply send a whatsapp message to +2347066663071 and start advertising for as low as N12,000 naira.
We are Brand Envoy Digital Ltd. Let's get your brand visible.
The EatnGo 100: N100 can get you a box of pizza, a cup of Cold Stone ice cream or a swirl of pinkberry frozen yoghurt!
#EATNGO100 – the promo you can't resist! Who would have thought that your 100 naira could get you the delicious treats that you absolute love!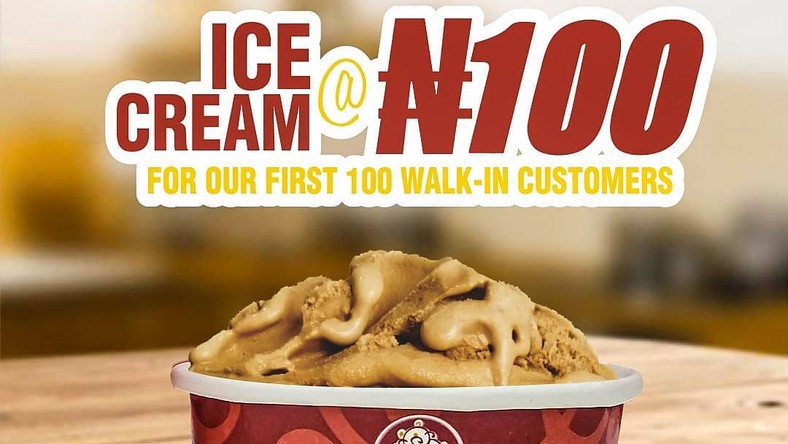 In celebration of the launch of Eat'N'Go's 100th store, the master franchisee for the three world-class food brands in Nigeria – Domino's Pizza, Cold Stone Creamery and Pinkberry Gourmet Frozen Yoghurt, has unveiled this unbeatable promo that will have you feeling 100% all the way!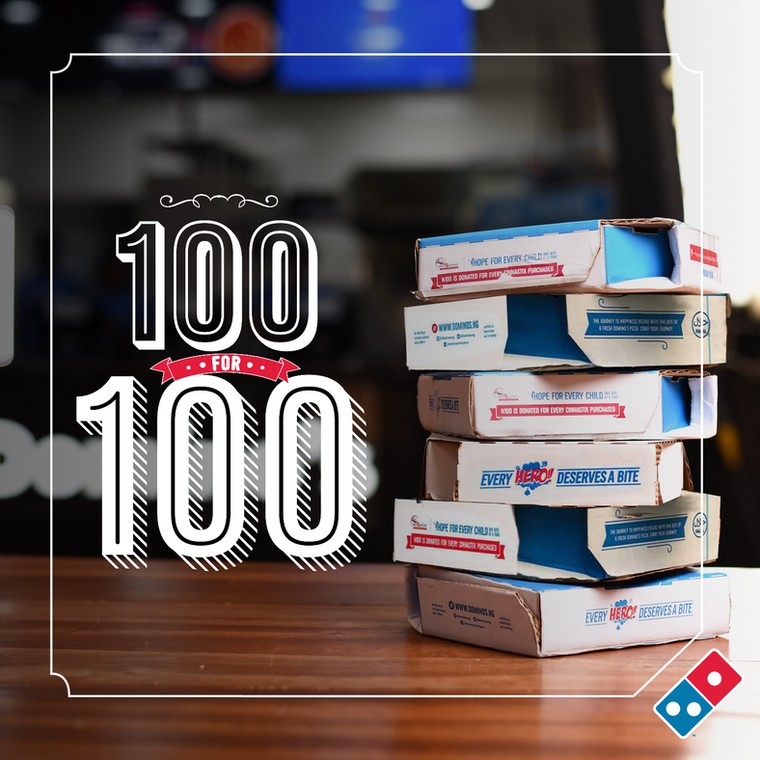 From now till the 13th of June 2019, the QSR brand will be offering its delicious snacks at 100 Naira each to the first 100 customers to enter their stores nationwide.
Imagine all the hot, cheesy, delicious pizzas; the creamy, delectable ice creams, or the light and refreshing, tasty frozen yoghurt treats you can enjoy for just 100 Naira each! Sounds unbelievable right?
All you have to do is be one of the first 100 people to walk into any of the Domino's Pizza, Cold Stone Creamery and Pinkberry Yoghurt stores nationwide, with only N100 and leave with 100% delight with your yummy treat!
With the launch of its 100th store, Eat'N'Go is running this promo to give back to all its amazing customers for the spectacular journey thus far!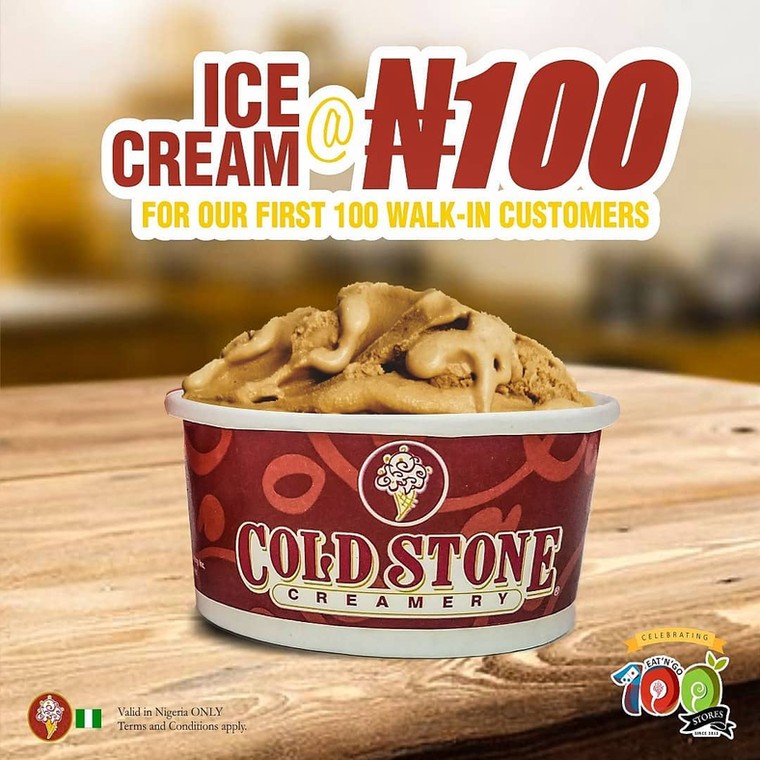 Who else is ready to join the queue in front of your nearest outlet and be one of the first 100 people to be at the stores???
See you there! Meanwhile, you can stay ahead of all Eat'N'Go's offers and freebies across their social media pages – @Coldstonecreamery_Nigeria, @PinkberryNigeria and @Dominosng!
Terms and conditions apply. Offer is limited to just an item per person.
This is a featured post.
Your Rent is over 1Million Yet You Don't have a plot? Own A Home in Lagos, Nigeria with N650,000
HAVE YOU BEEN POSTPONING THE OPPORTUNITY TO OWN YOUR OWN HOME?
I AM NOT A REAL ESTATE GUY. I am a wise business-man who decided to invest in real estate by negotiating to get cheap prices for various plots of land around the IBEJU-LEKKI & EPE axis and then get seasoned real-estate professionals to get me reliable people who need assistance in sorting themselves out. This was my exact situation five years ago.
I kept on postponing this major move, my family was growing and properties were getting more expensive as the days went by. I didn't want to move to Chevron round-about because it hadn't developed, a few months later it developed and became expensive. After a while I didn't want to move to anywhere after the 2nd toll-gate, then I didn't want Ajah, then it became Sangotedo…
I sat down and told myself the truth. At this rate, I will be left with Ogun State as an option because everywhere was fast developing in Lagos State.
I decided to make a move and bought some properties along the IBEJU-LEKKI, ELEKO AXIS. These properties tripled in worth and are well worth over N100Million naira as I speak. Listen, Land is the only resource that ALWAYS bounces back even when there is a down-time in other forms of investment.
I need to tell you this. Are you outside the country? Do you live outside Lagos? Do Not be scared to invest in properties in Lagos State! We will take care of every necessary documentation, get your property to a level and set-up a gate and then hand over your keys to whoever you inform us to.
Fill the form below and we will call you within 12 hours.
Click Here OR Call/Send a Whatsapp Message to +2347066663071.