Nigeria: Fans pleased with Davido's wedding announcement to Chioma
After what seems like a long courtship, Nigerian billionaire singer David Adeleke popularly know as DavidO has taking the first step in sealing his relationship with his hearthrob, Chioma Avril Rowland.

In a group photograph, the singer shared on social media had both families of the would be bride and groom.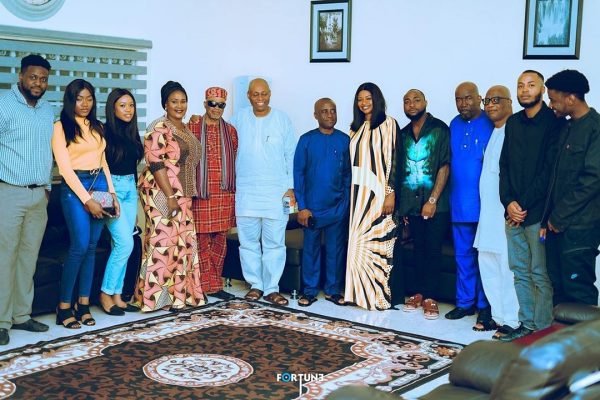 The excited baby daddy shared the joyful news on Instagram by posting a photo from the closed door event and captioned it, "First of all introduction
Davido also revealed that the Hashtag for his Big Day would be "Chivido 2020".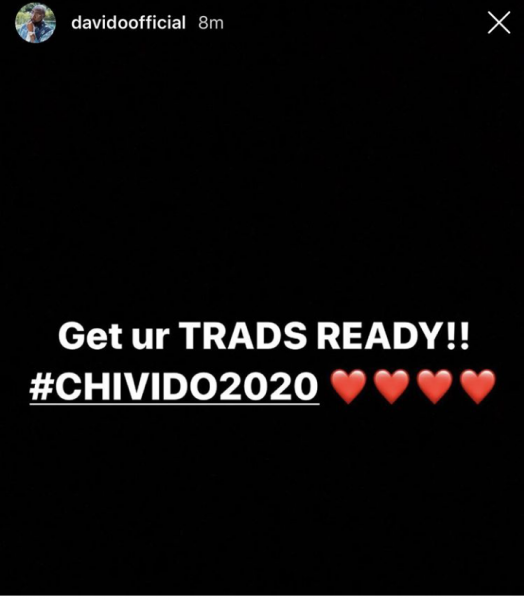 Since then, congratulatory messages have filled his Instagram comment section.
His fellow celebrities also couldn't hide their joy either, as they trooped in their numbers to wish him well.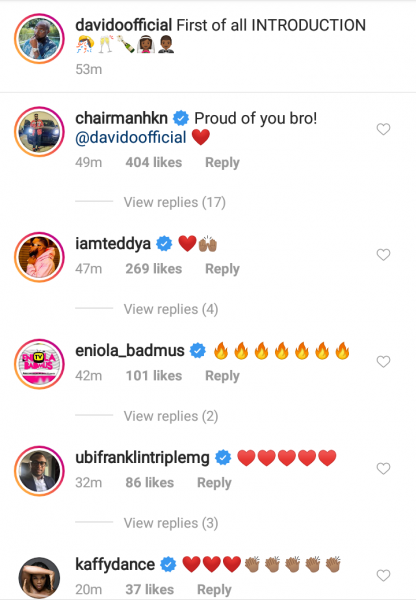 Congratulations to the two for taking the first step of becoming husband and wife.
Liverpool maintain perfect start after beating Chelsea
Alexander Arnold's 15th minutes thounderous strike and Firmino effort at Stamford bridge earn Liverpool five points lead over Manchester city.
Liverpool are the first team to win their opening six Premier League games in successive seasons.
After an intensed play, Chelsea have a goal rule out over Var decision, on 71th minutes Ngolo konte score a hard fought goal.
Liverpool fans has loud Adrian over his resilience performance after saving chances from Tammy Abraham, Michy Batshuayi and Mason Mount.
Facebook suspends thousands of apps in response to Cambridge Analytica row
Facebook Inc said, it has suspended tens of thousands of apps on the social networking platform, as part of the company's ongoing app developer investigation it began in March 2018 in response to the Cambridge Analytica row.
The suspended apps are associated with about 400 developers, Facebook said, adding that it is not necessarily an indication that these apps were posing a threat to users.
Earlier this year, the company agreed to pay a record-breaking $5 billion fine to the U.S. Federal Trade Commission (FTC) to resolve a government probe into its privacy practices.
The FTC privacy probe was triggered last year by allegations that Facebook violated a 2012 consent decree and inappropriately shared information of 87 million users with British political consulting firm Cambridge Analytica.
Facebook has since agreed to boost safeguards on user data and has put curbs on the amount of information that third-party developers can request from platform users.
"… We're making progress. We won't catch everything, and some of what we do catch will be with help from others outside Facebook," the company said in a blogpost.
Source: Reuters