Mohamed Salah beats Victor Moses to BBC award
Liverpool star Mohamed Salah has been crowned BBC African Footballer of the Year for 2017.
The Liverpool winger emerged victorious to scoop the prize in a star-studded five-man shortlist.
Among the other contenders were his team-mate Sadio Mane, Chelsea's Victor Moses, Borussia Dortmund striker Pierre-Emerick Aubameyang and Red Bull Leipzig's Naby Keita.
Moses finished fourth and soon-to-be Liverpool player Keita came fifth.
Salah said, "I have always followed my way, and I want everyone in Egypt to follow my way.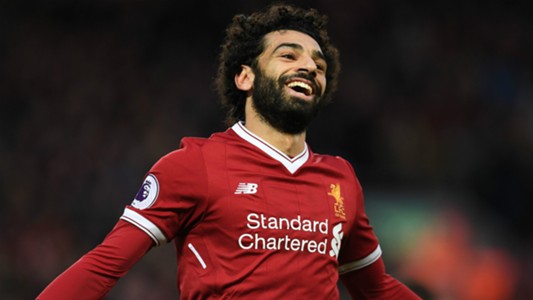 "Since I left Egypt, in my mind, I want to be the best Egyptian ever.
"I work hard and try to be different from them."
While Salah has made a name for himself at Liverpool since his summer move from Roma, his biggest achievement to date came for his country.
The Egyptian scored a late strike against Congo in October to ensure his country qualified for their first World Cup in over a quarter of a century
Egypt — African champions a record seven times — had not reached a World Cup since 1990, but the 25-year-old scored from the penalty spot deep into stoppage time with the scores level at 1-1.
In total, Salah scored five of the seven goals in Egypt's World Cup qualifying campaign,
He also helped Egypt reach the final of the Africa Cup of Nations, winning a place in the team of the tournament, but ultimately they lost to Cameroon to finish as runners-up.
This is the first time Salah has been nominated for African Footballer of the Year and he becomes the first Egyptian to win it since Mohamed Aboutrika in 2008.
Salah's teammate Mane came second in the vote, while Aubameyang finished third following another impressive year with the German side.
EFF demands the sacking of South Africa's finance minister Nene.
South Africa's political players are headed for a collision course over the fate of the finance minister, who the Treasury on Tuesday said is traveling to Indonesia for an International Monetary Fund (

IMF

) meeting.
Pressure has been piling on finance minister Nhlanhla Nene to resign, following his disclosure to the state-capture inquiry commission, that he had met the Gupta brothers between 2010 and 2013.
The Business Day on Monday reported that Nene had asked president Cyril Ramaphosa to relieve him of his duties as finance minister.
Ramaphosa's office responded and said they were not aware of Nene's request.
And on Tuesday, Treasury spokesman Jabulani Sikhakhane said the finance minister was expected to arrive in Indonesia on Wednesday.
Nene is also expected to read the mid-term budget later this month.
FOLLOW US ON:
The news that Nene is continuing with his duties is likely to anger opposition supporters including the Economic Freedom Fighters (
EFF

), whose leader, Julius Malema on Monday asked Ramaphosa to sack Nene.
In a written letter to Ramaphosa, Malema argued that the country, whose economy is in recession, had very serious challenges that needed a credible finance minister to address them.
''Public servants at all spheres and levels of government will have no obligation to responsibly manage state fiscal resources under a compromised minister of finance,'' Malema said.
He then added that that Nene can no longer inspire much needed confidence to revive the economy.
''The Medium-Term Budget Policy Statement (
MTBPS

)' which is supposed to be a statement to build confidence amongst all important economic role players' cannot' and should not' be delivered by a minister who was part of the Gupta criminal syndicate."
For the 
EFF

, Nene's position as finance minister is no longer tenable and they are determined to win what they are now calling a battle.
Malema had threatened on Sunday that streets protests might be organised to demand for the removal of Nene as finance minister.
The Gupta brothers are accused of using their friendship with former president Jacob Zuma to influence government decisions including unfairly winning state contrcats.
Both Zuma and the Guptas have denied any wrongdoing.
TO DOWNLOAD OUR MOBILE NEWS APP CLICK HERE
South Africa: Ex-minister reveals Zuma's Gupta deals.
South Africa's Finance Minister Nhlanhla Nene said on Wednesday he was fired by former president Jacob Zuma for refusing to approve contracts that would financially benefit the Gupta family, friends of Zuma accused of corruption.
Nene, who was giving testimony at a judicial inquiry into influence-peddling, said the main reason he was he was sacked was for rejecting a proposed plan to build a fleet of nuclear power plants. The project could have cost up to $100 billion.
FOLLOW US ON:
Zuma and the Gupta family deny allegations they colluded to inappropriately divert state funds.
TO DOWNLOAD OUR MOBILE NEWS APP CLICK HERE