Behind The Oil Theft In Nigeria, Behind the Menace
Nigeria, as presently constituted, qualifies to be named a crime scene. From state-sanctioned insecurity to massive corruption, down to outright abuse of state power. It appears as though Nigeria is fast becoming a banana republic of some sort. With every passing day, a new development occurs, attempting to cement the notion that Nigeria is a criminal state where only crime and criminality thrive.
The anomalies are endless and the situation is rotten and sour.
With no big shot at redemption, Nigeria has continued to crumble, and may very soon become irredeemable.
Ironically, it took recent revelations about the grand schemes of oil theft for many Nigerians to come to the new realisation.
About a month ago, the Chief Executive Officer of the Nigeria National Petroleum Company Limited, Mele Kyari dropped a bombshell when he announced that the government of the day just discovered a loading port somewhere in Niger Delta that had been in operation for over nine years undetected. This loading port had a 4 km illegal pipeline connected to it that ran from Forcados in Delta State down to the sea where the cycle of economic sabotage against Nigeria is rounded up.
The recent discoveries of the magnitude of oil theft going on in Nigeria clearly underscore the fact that Nigeria is a criminal state. How can a country be so blessed yet appear so cursed? A country blessed with huge deposits of crude under its soil yet it remains home to the highest number of the poorest people. Terrible!
Given the magnitude and sophistication of the ongoing crude oil theft going on in the country, it is safe to posit that it is the biggest organised crime in the history of Nigeria as a country. This is a scheme that is perpetrated by people who fully understand that their ugly scheme is not only causing life-threatening environmental pollution, but also causing the government a massive loss in revenue at a time when every dollar is needed to keep the country's economy above the waters. Oil companies are divesting from the country in the face of revenue losses and the country's oil industry is now looking like a shadow of itself.
Over the past six years, Nigeria has consistently failed to meet its quota in the global oil market as capped by the Organisation of Petroleum Exporting Countries (OPEC), for reasons ranging from vandalism to a gargantuan scale oil theft. This has impacted government revenues in very debilitating ways. More throbbing is the fact that, at a period when many oil producing countries around the world have been reaping billions of dollars and Euros from the Russia-Ukraine windfall, Nigeria is severely handicapped.
According to industry experts, the quantity of oil stolen in the country daily is well over 100,000 barrels. With a barrel of oil selling for an average of $100 for a better part of the year, it meant an income of $10 million was being donated to oil thieves. The question on the lips of Nigerians in the face of all this is, who are those committing this economic sabotage against Nigeria?
One thing that has been severally reiterated is that oil theft at that scale cannot take place without active connivance with people who control instruments of the state, the protection of regulators in the industry, and funding by the elites. Of course, there is no way a 10,000-tonne barge will move from a point of loading in the creeks down to the sea without being detected. There is surely no way big ocean liners which are deployed to lift stolen crude oil move freely within the territorial waters of Nigeria without being noticed by the Nigerian security team who are paid using taxpayers money to keep Nigeria's security system safe.
It is important to point out that contrary to popular misconceptions, oil theft did not start recently. Interestingly, prior to becoming President, Buhari had accused Jonathan of not doing enough to end oil theft. Buhari alleged that about 400,000 barrels of crude were stolen daily under Jonathan's nose. Of course, he vowed to end it if Nigerians elect him as their next President, and sadly, seven years later, rather than end it, he institutionalised it and this time, Nigerians are paying a heavier price for his ineptitude as the Commander-in-Chief of the armed forces and Minister of Petroleum. That Nigeria is still insolvent despite the scale of theft and abuse it has continued to experience should be the 8th wonder of the world.
The failure of successive governments to check this situation clearly provides an idea as to how poor governance in Nigeria has been. The reality is that currently, oil thieves have grown so powerful that they now hold the Nigerian state to ransome. The whole situation clearly underscores the embarrassing failure of the security architecture in Nigeria and how useless they have proven to be. It is curious to believe that after over two decades of disruptions in the oil and gas sector in the Nigeria Delta, the Nigerian Navy is yet to come up with a single specialised capacity to protect a sector that is primarily the source of blood to the Nigerian body. The truth remains that if this madness is allowed to continue unabated, it will bring Nigeria to its knees financially, politically and economically.
The present situation in Nigeria is not only embarrassing, but is also suffocating and stifling the hopes of over 200 million citizens who have now been turned into paupers even in the midst of plenty.
These things surely raise questions about the whole essence and existence of Nigeria because anomalies and illegalities are fast becoming the norm in the country. While the economy is on a fast lane to absolute destruction, those saddled with the responsibility of sailing the ship to safety are abdicating their responsibilities not minding the fact that the economy is gradually caving in.
What Nigerians must know right now is that their oil wealth is being stolen by a syndicate that has sworn to keep them on the ground. The group of people stealing Nigeria's oil comprise the military, oil companies, the navy, and government officials, which is why they seem unstoppable.

The list isn't complete without mentioning current and former governors, ministers, and members of the Fulani oligarchy. Interestingly, one of them is even running for President in 2023!
Oil theft is threatening the corporate existence of Nigeria, and Nigerians should better start speaking before it is too late.
Top Wealthy Nigerians: Looters Or Legitimate Money Bags?
The country's richest man, Aliko Dangote would have to spend $1 million every day of his life for 42 years to completely exhaust his fortune. This is both worrying and sad, and would make one wonder whether there is something going on in Nigeria that has kept the margin between the poor and the stupendously rich steadily wide.
Hence, the question of whether these billionaires are legitimate businessmen or moneybags comes begging for answers.
To find the right answers to these questions, we decided to dig into the empires of a few Nigerian billionaires who control the wealth in the country.
Some people might be quick to argue that they have never held government positions or political offices and hence should not be scrutinised.
But, they forget that some of these billionaires have become so powerful that they now decide who assume leadership positions in the country and can determine the course of a policy or issue with the wads of money in their pockets.
Let's now consider the following billionaires and see if we can get some clarity about them.
1. Aliko Dangote.
With a net worth of over $12billion in 2018, Aliko Dangote is the richest man in Nigeria and entire Africa. Born on the 10th of April 1957, Aliko Dangote is the owner of the 'Dangote Group,' the largest cement and sugar producer in Africa.
Presently, his company dominates the markets in countries such as Benin, Ethiopia, Cameroon, South Africa, and Ghana among others. The 'Dangote Group' controls about 70% of the current Nigerian sugar market and operates as the third-largest sugar refinery in the world and the largest in Africa.
2.
Mike Adenuga – Net worth of $6.2 billion
Michael Adeniyi Agbolade Ishola Adenuga is the second richest man in Nigeria among the top ten richest men and women in Nigeria, with a net worth of around $6.2 billion.
He was born on the 29th of April 1953 to Oloye Michael Agbolade Adenuga Snr and Omoba Juliana Oyindamola Adenuga in Ibadan, Oyo State.
John bull (as he is fondly called) attended Ibadan Grammar School for his secondary school education and proceeded to Comprehensive High School Aiyetoro for his Higher School Certificate.
He is married to Titi Joyce Adenuga, and they are blessed with seven children.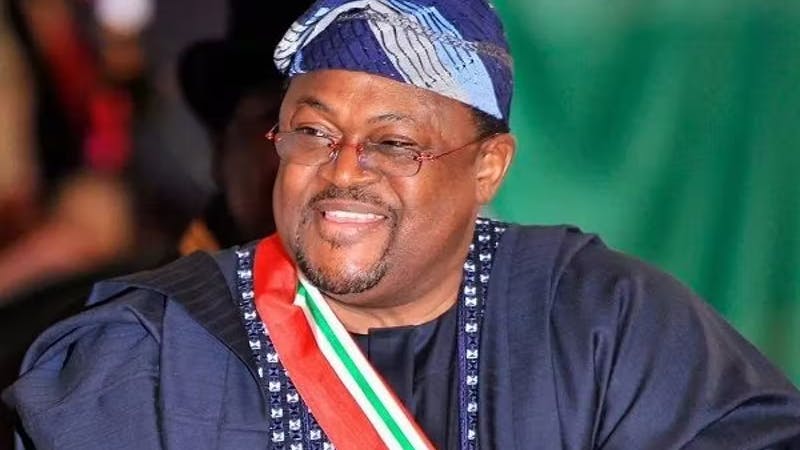 Mike Adenuga made his first million in 1979, at age 26, selling lace and distributing soft drinks.
Mike Adenuga's source of wealth
Being one of the most successful businessmen in Nigeria, Mike Adenuga has earned so much wealth increasing his net worth to become the second richest man in Nigeria.
He is the owner of multinational telecommunications company Globacom and the oil exploration company Conoil which have earned him so much money to become one of the richest men in Nigeria.
His mobile phone network, Globacom, is the second-largest network operator in Nigeria, with 50 million subscribers.
Mike Adenuga was issued a conditional GSM licence in 1999; after being revoked, he received a second one when the government-held another auction in 2003.
The telecommunication company Globacom spread quickly and started challenging the giant MTN Group.
It launched services in 2008 and has continued its spread across Ghana and Côte d'Ivoire, with more licences currently being prospected in other West African countries.
His oil exploration company, Conoil, operates six oil blocks in the Niger Delta.
In 2006, Adenuga was detained for money laundering by the Economic and Financial Crimes Commission, EFCC. He subsequently left the country and lived in London until the Umaru Musa Yar'Adua regime granted him a pardon.
3.
Abdulsamad Rabiu – Net worth of $4.7 billion
Abdulsamad Rabiu is the third richest man on the list of top richest men and women in Nigeria, with a net worth of 4.7 billion US dollars.
Abdulsamad Rabiu was born on the 4th of August, 1960, in Kano State to a wealthy family of late Khalifah Isyaku Rabiu, one of Nigeria's foremost industrialists in the northern states of Nigeria in the 1970s and 1980s.
Abdulsamad Rabiu had his early education in Kano state before proceeding to the United States for his university degree. He has a Bachelor's degree in Economics from Capital University in Columbus, Ohio, USA.
He is married with children; the most popular of his children is Khadija Rabiu. Abdulsamad has many siblings, including Nafiu Rabiu, a prominent businessman and Rabiu Rabiu, the IRS Airlines Chairman.
Young Abdulsamad Rabiu was saddled with running the father's business at 24 when he returned from the United States after his studies.
At the time, his father was detained by General Muhammed Buhari's administration on allegations of duty aversion on rice imports.
Even though young Adbulsamad did not have much business experience, he could stir the company around for good in his father's absence.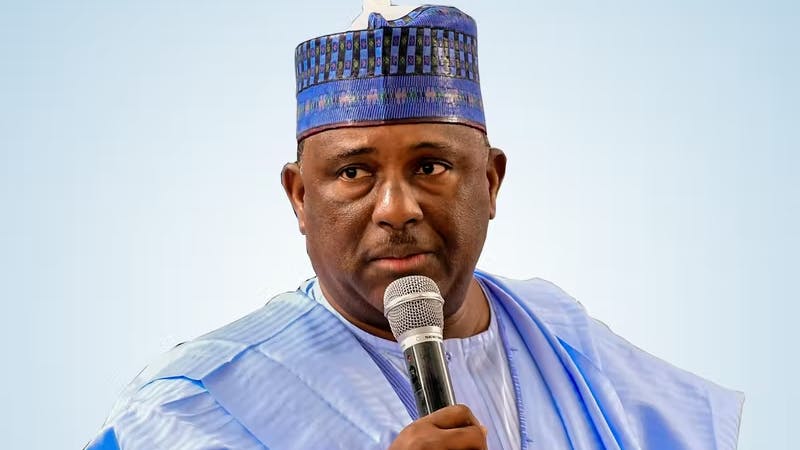 Abdulsamad Rabiu is the founder of BUA Group, a Nigerian conglomerate active in cement production, sugar refining and real estate.
Abdulsamad Rabiu's Source of Wealth
Abdul Samad Rabiu is the founder of a Nigerian conglomerate business, BUA group that engages in cement production, food products such as Flour & Pasta, Sugar, Edible Oils and Rice, ports, iron/steel and real estate.
He established BUA International Limited in 1988 for the sole purpose of commodity trading before it grew into a substantial multi-purpose company and has earned him so much wealth that he has become the third richest man among the top ten richest men in Nigeria.
In 2020, Abdul Samad Rabiu merged his privately owned Obu cement Company with Cement Co. of Northern Nigeria to maximize production and earnings. It began to construct a $900 million cement plant in Edo State, completing it in early 2015.
Abdul Samad Rabiu is currently the Nigerian Bank of Industry (BOI) chairman, the oldest and largest financial institution in Nigeria. All these have helped him become the third richest man in Nigeria.
4.
Femi Otedola – Net worth of $1.8 billion
Femi Otedola is the fourth richest man on the list of the top richest men and women in Nigeria, with a net worth of $1.8 billion. Femi Otedola is a Nigerian businessman born on November 4th, 1962.
He was the former chairman of Forte Oil, which deals with oil marketing and power generation in Nigeria, a sector that has earned him so much money that he has become one of the richest men in Nigeria.
He has over 500 gas stations in Nigeria. Femi Otedola is the founder of Zenon Petroleum and Gas Ltd. Generally, Otedola has so many other businesses that fetch him huge amounts of money, which has helped him rank as the fourth richest man in Nigeria.
Femi Otedola was named among the richest men in Africa in 2015 by the popular ranking website Forbes.
Even though Otedola is a rich man who lives in any part of the world he wants, he lives in Lagos State, Nigeria. He is married with four children: Tolani, Florence Ifeoluwa Otedola, Elizabeth Temi, and a boy, Fewa Otedola.
5.
Folorunsho Alakija – Net worth of $1billion
The fifth richest person in our list of the top richest men and women in Nigeria is Alakija Folorunsho. She is also the richest woman in Nigeria, with a net worth of $1 billion.
She is the first woman on our list of the top ten richest men and women in Nigeria. Folorunsho Alakija is a successful Nigerian businesswoman involved in different businesses such as fashion, oil, real estate, and printing industries.
She is the executive vice-chairman of Famfa Oil, a Nigerian oil exploration company. Famfa oil partners with most of the biggest companies in the world, such as Chevron and Petrobras, a business that has helped her become the fifth richest person in Nigeria.
She is also the Managing Director of Rose of Sharon Group, a non-governmental organisation focused on alleviating the plight of widows and orphans.
Folorunsho Alakija's net worth has been featured on Forbes alongside influential businessmen Aliko Dangote, Mike Adenuga and Femi Otedola.
Folorunsho Alakija was born on the 15th of July 1951 to Chief L.A. Ogbara in Ikorodu, Lagos State, and she has 51 siblings.
Folorunsho Alakija got married to Modupe Alakija, a lawyer, in November 1976, and they were blessed with four sons and grandchildren. She lives in Lagos, Nigeria, with her family.
Since giving her life to Christ in 1991, she preaches the gospel ceaselessly to anyone that cares to listen. She and her husband started a house fellowship, now a ministry, Rose of Sharon Glorious Ministry International.
Folorunsho Alakija is the primary sponsor of the Agbami Medical and Engineering Scholarship Scheme, which records over 1,000 beneficiaries annually.
Folorunsho Alakija and FamFa Oil
In May 1993, Alakija applied to be allocated an oil prospecting license (OPL). Alakija's company, Famfa Limited, was granted the right to explore for oil on a 617,000-acre block.
In September 1996, she entered into a joint venture agreement with Star Deep Water Petroleum Limited, a wholly-owned subsidiary of Texaco. She appointed the company as a technical adviser to explore the license, transferring 40 per cent of her 100 per cent stake to Star Deep.
6.
Uzoma Dozie – Net worth of $1 billion
Uzoma Dozie is the 6th richest man among the top ten richest men and women in Nigeria, with the same net worth as Folorunsho Alakija, the fifth richest person in Nigeria.
Uzoma Dozie is a Nigerian banker, tech investor, and financial inclusion advocate born November 2, 1969, in Egbu village, Owerri Imo State, Nigeria.
Pascal Dozie began his career as an economist at the National Economic Development Office in the United Kingdom. He was also a part-time lecturer at the North-Western Polytechnic, London. Between 1970 and 1971, he served as a consulting economist at the African States Consulting Organisation in Uganda.
The famous businessman is the CEO and founder of Sparkle, a business account that helps you manage your small and larger businesses to increase diversity in your business. The business has helped him earn a lot to become one of the richest men in Nigeria.
Dozie was the General Managing Director and CEO of Diamond bank, which merged with Access Bank in 2018. The banking business has helped him earn a lot as he became the 6th richest man in Nigeria.
He was also the Executive Director of Corporate Banking and Executive Director of Regional Business Lagos & West Regions.
Dozie was also a one time President of the Nigerian Stock Exchange. He currently owns shares in MTN Group and is Chairman of the company.
7.
Jimoh Ibrahim – Net Worth of $1 billion
Jimoh Ibrahim is the 7th man on our list of the top richest men and women in Nigeria. He is the 6th richest man in Nigeria, with a net worth of around $1 billion.
Jimoh Ibrahim is a Nigerian lawyer and businessman born on the 24th of February 1967 in Okitipupa in Ondo State, Nigeria, to Alhaji Yakubu and Omofemiwa. His father was a bricklayer who married about seven wives, while his mother was a fish seller.
He is the chairman and chief executive officer of Global Fleet Group, a diversified business based in Nigeria operating in African countries, Europe, Asia, and many other places in the world.
The Global Fleet Group has been a superb source of income for Jimoh Ibrahim, helping him be among the top richest men and women in Nigeria.
Jimoh Ibrahim is married to Mrs Modupe Jimoh Ibrahim and a father of four children. He had his primary and secondary school education at Saint John's School, Igbotako, Ondo State.
Jimoh Ibrahim studied law at Obafemi Awolowo University in Ile Ife, Osun State, Nigeria. He obtained a master's degree in public administration (MPA) from the same institution.
During his undergraduate studies, Jimoh proposed organized law seminars for all local governments in Nigeria to learn how to make laws. This decision was made after it was discovered that only the federal and state governments had laws.
Sources have it that he made a lot of money from conducting the seminars across all local governments in Nigeria. He also organized several workshops in his field for top government officials; it earned him good money and helped him become the 7th richest person in Nigeria.
Global Fleet Oil and Gas, a company owned by Jimoh Ibrahim grew by buying out as many gas stations as possible and in just a year, they acquired 150 gas stations.
Jimoh Ibrahim also worked with the International Monetary Fund (IMF) as a tax consultant and was among the Harvard team that championed the tax reforms in Bangladesh.
Jimoh Ibrahim is an astute investor with investments in several industries; the oil and gas industry, hospitality industry, aviation industry, banking industry, real estate sector, insurance industry, publishing and media industry which has helped him become one of the richest men in Nigeria.
8.
Orji Uzor Kalu – Net worth of $1 billion
Former Governor of Abia State Nigeria, Orji Uzor Kalu, has made Nigeria's top richest men and women list. He is the 8th richest person in Nigeria and the 7th richest man in Nigeria, with a net worth of $1 billion.
Orji Uzo Kalu is a Nigerian politician and businessman who started his business career at 19 when he was expelled from school (University of Maiduguri) to conduct a series of riots against the minister of education.
Orji Uzor Kalu was born on the 21st of April 1960 to Mr. Johnson Uzor Nesiegbe Kalu and Mrs. Eunice Kalu's family. He attended Christ the King School, Aba and Government College, Umuahia.
He ventured into business selling different commodities as a young man when he borrowed money from his mum after his explosion from school. He sold palm oil, rice, and many other items.
Orji Uzo Kalu made his first million while selling commodities before winning a contract in Nigeria to supply oil to the federal government of Nigeria.
He is the founder of Slok Holding, a West African multi-purpose business interested in shipping, banking, oil trading, manufacturing, and the media.
Orji Uzor Kalu is the chairman of the Daily Sun, a Nigerian daily print newspaper, a business area that has increased his net worth to become the 8th richest person in Nigeria.
Orji Uzor Kalu is married to Mrs Ifeoma Ada Menakaya, and they are blessed with four lovely children.
The rich businessman has a degree from Abia State University, a Certificate in Business Administration from Harvard University, and honorary doctorates from Maiduguri and Abia State universities.
He is currently a Senator of the Federal Republic of Nigeria, representing Abia North Senatorial Zone. Orji Uzor Kalu was a presidential candidate in 2007, a two-time governor of Abia State (1999-2007), and was a House of Representatives member in 1991.
Orji Uzor Kalu Family
The businessman cum politician Orji Uzor Kalu is married to Mrs Ifeoma Ada Menakaya, and they are blessed with four lovely children:
Neya Kalu
Michael Uzor Kalu
Olivia Kalu
Nicole Kalu
Orji Uzor Kalu's Imprisonment over Fraud
Kalu was convicted by the Lagos Division of the Federal High Court on Thursday, December 5, 2019, and sentenced to 12 years in prison for N7.65 billion fraud.
Orji Uzor Kalu was convicted of defrauding Abia State's government, where he was a governor for eight years, using his company, Slok Nigeria Limited.
9.
Jim James Ovia – Net worth of $980 million
The 9th richest man on our list of top richest men and women in Nigeria is Jim James Ovia. He also is the 8th richest man in Nigeria, with a net worth of $980 million.
Jim James Ovia is a Nigerian businessman born on the 4th of November, 1951, to a large family in Agbor, Delta State. He is the second son of Obi Olihe of Agbor-Obi, one of the most revered Chiefs in the Agbor Kingdom.
Jim Ovia holds a master's degree in Business Administration from the University of Louisiana, Monroe, USA, in 1979. He also has a B.Sc. degree in Business Administration from Southern University and A&M College (1977).
He is the founder of Zenith Bank, one of Nigeria's richest banks and largest commercial banks. He is also the owner of mobile telecom operator Visafone, a business that has earned him money to become the 9th richest person among the top ten men and women in Nigeria.
Visafone company was later acquired by MTN, a leading telecommunications company in Africa, in 2015. Before the acquisition, Visafone had more than 3million subscribers.
10.
Hajia Bola Shagaya – Net worth of $950 million
The 10th person on our list of the top richest men and women in Nigeria is Hajia Bola Muinat Shagaya. Hajia Bola Muinat Shagaya is the 2nd richest woman to make the list of the top richest people in Nigeria.
Hajia Bola Shagaya's current net worth is around $950 million. She is a businesswoman who also enjoys fashion, so she made it one of her occupations.
Bola Shagaya is the founder and CEO of Bolmus Group International, a conglomerate with holdings in real estate, oil and gas, banking, and photography.
Hajia Bola Shagaya was born on 10 October 1959 to Adut Makur, a Sudanese seamstress, and Emenike Mobo, a Nigerian public servant.
Bola Shagaya is currently married to Alhaji Shagaya, a Kwara State-based transport mogul, and with six children:
Sherif Shagaya,
Hakeem Shagaya,
Deeja Shagaya,
Naieema Shagaya,
Amaya Roberts Shagaya and
Adeena Roberts Shagaya.
Bola Shagaya's children are dispersed worldwide, most reputably growing her Real Estate empire in Europe and the United States and also involved in minor business and industry holdings across Asia and Australia.
On 22 July 2010, she was awarded by the President of the Federal Republic of Nigeria, Dr Goodluck Ebele Jonathan (GCFR), the title of Member of the Order of the Niger (MON).
Fresh out of school, Bola Shagaya started a promising career as a banker. She worked in the audit department of the Central bank of Nigeria (CBN). In 1983, she left the corporate world and ventured into business.
Bola Shagaya's first business experience started with importing and distributing photographic materials such as roll papers, films, and chemicals under the trading name Bolmus International (Nigeria) Limited.
Hajia, as she is fondly called, stretched her tentacles into the Nigerian oil and gas sector. She founded Practoil Limited, one of the largest importers and distributors of base oil in Nigeria today.
As far back as the late 1980s, during Gen. Ibrahim Babaginda's led-administration, the business tycoon stirred her oil and gas company to secure oil block allocation. Thus, making her one of the indigenous oil marketers.
She expanded her oil and gas industry operations by establishing another exploration company, Voyage Oil and Gas Limited, in 2011.
In 2012, Voyage Oil and Gas Limited were awarded an oil exploration license by the Nigerian government.
Her business expansions have helped her make the top richest men and women list in Nigeria.
Hajia Bola Shagaya and Money Laundering Investigation
According to SaharaReporters, Bola Shagaya is under investigation by the Economic and Financial Crimes Commission (EFCC).
Bola Shagaya and Patience Jonathan, Nigeria's former first lady, used an NGO to launder 3.3 billion naira.