100 investment ideas in 2023 you should not miss. Start with Less than $100
100 investment ideas you can begin with less than $100. Have you ever dreamed of starting your own business? What's holding you back?
If the answer is not having enough money to get started, then here's some excellent news: You can start countless businesses with less than $100.
People do many odd jobs to pay the bills, and no matter what your skills are, there are ways to put them to work. It doesn't matter if you're a handyman or an online marketing expert — you can still make extra money on the side.
Here are 100 business ideas to get you started.
Direct sales representative
Being a local sales representative for companies like Avon, Mary Kay, and Pampered Chef requires you to spread the word about their products by hosting a party or selling them online. Most starter kits cost around $100 and provide you with everything you need to become a sales rep.
Consulting
If you already have the knowledge or experience in a specific area, such as providing legal advice or showing business how to become more eco-friendly, then you can easily start your own consulting agency. The main costs involved are marketing your business and networking, so invest in a website and business cards. Here is an example consulting guide.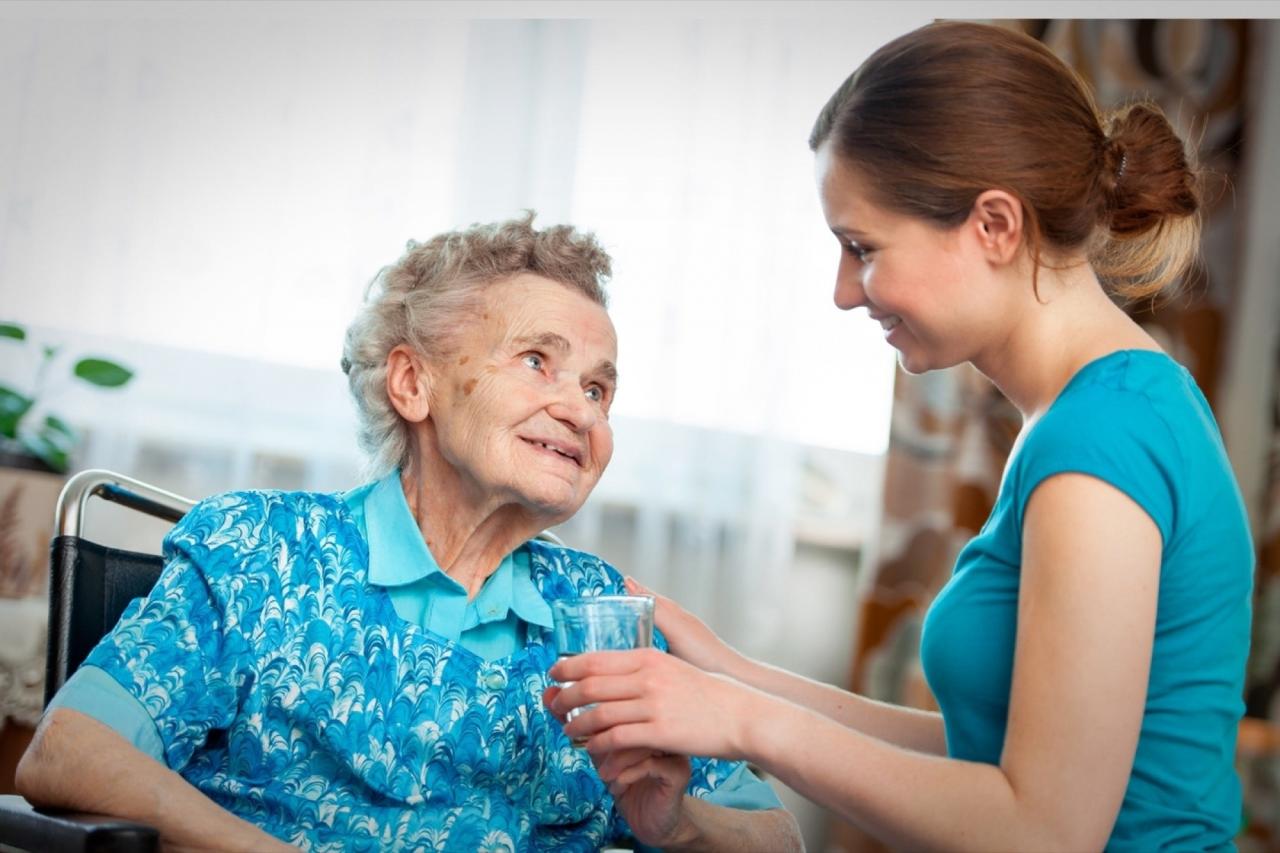 Senior home companion
In 2016, there were more than 49 million people in the U.S. alone aged 65 years or older. That figure is expected to grow to around 98 million in 2060. That means that there are lot of seniors who looking for someone to keep them company or families looking for advice on how to care for their loved ones.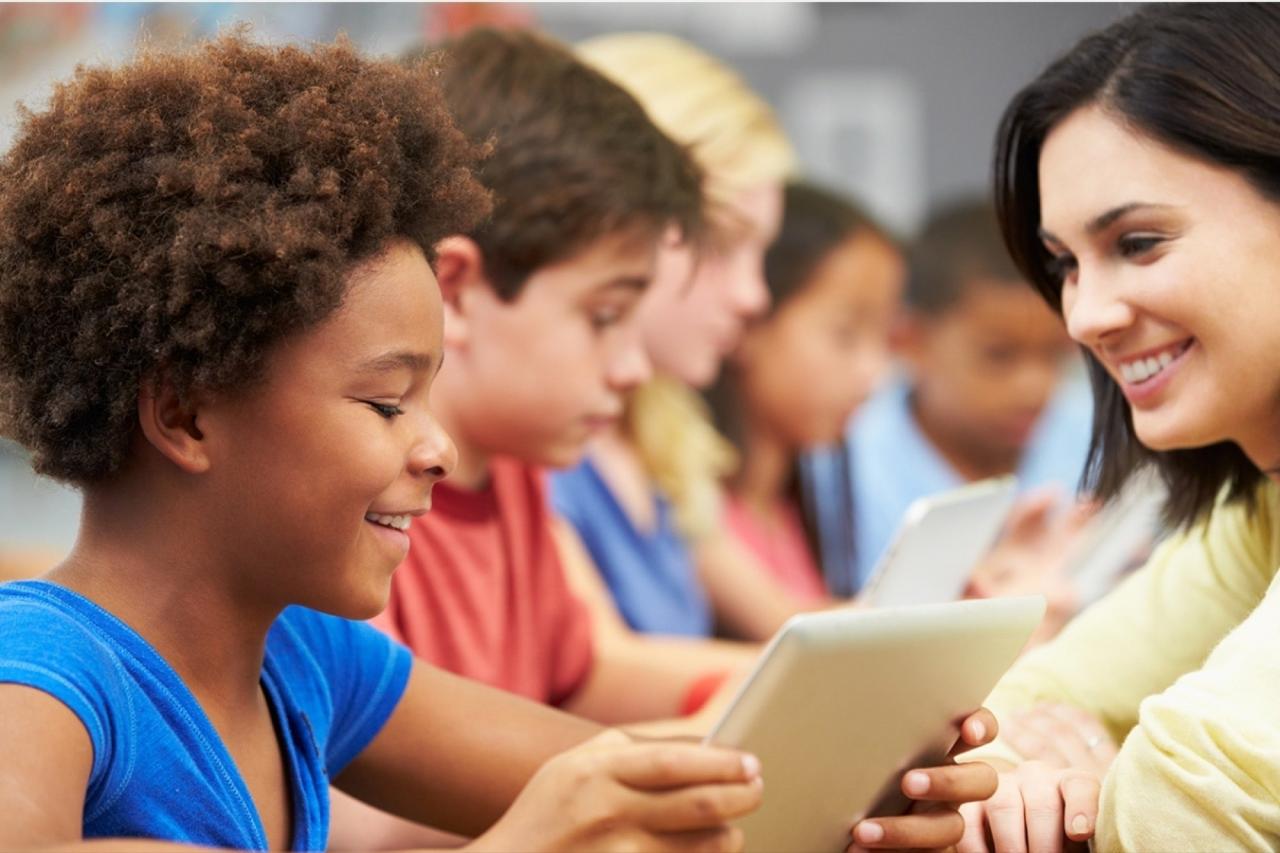 Tutor
There are a lot of students who need assistance in every subject, ranging from elementary school to college. If you have this knowledge, then starting your own tutoring service can be an appealing business idea that requires almost no capital. After all, the students already have the learning materials with them.
Freelancing
Whether you're a writer or web developer, freelancing can be a lucrative business idea that pretty much requires nothing more than your talent, laptop and internet connection. Thanks to the numerous websites that post freelance gigs, you should have no problem starting out. Here is a freelancer guide that will help you every step of the way.
Vlog with YouTube
Since every laptop, tablet, and smartphone comes equipped with a built-in camera, anyone can start creating videos and posting them to YouTube. If you have knowledge you want to share, or are just incredibly charismatic, then you can start profiting from your vlog through ads.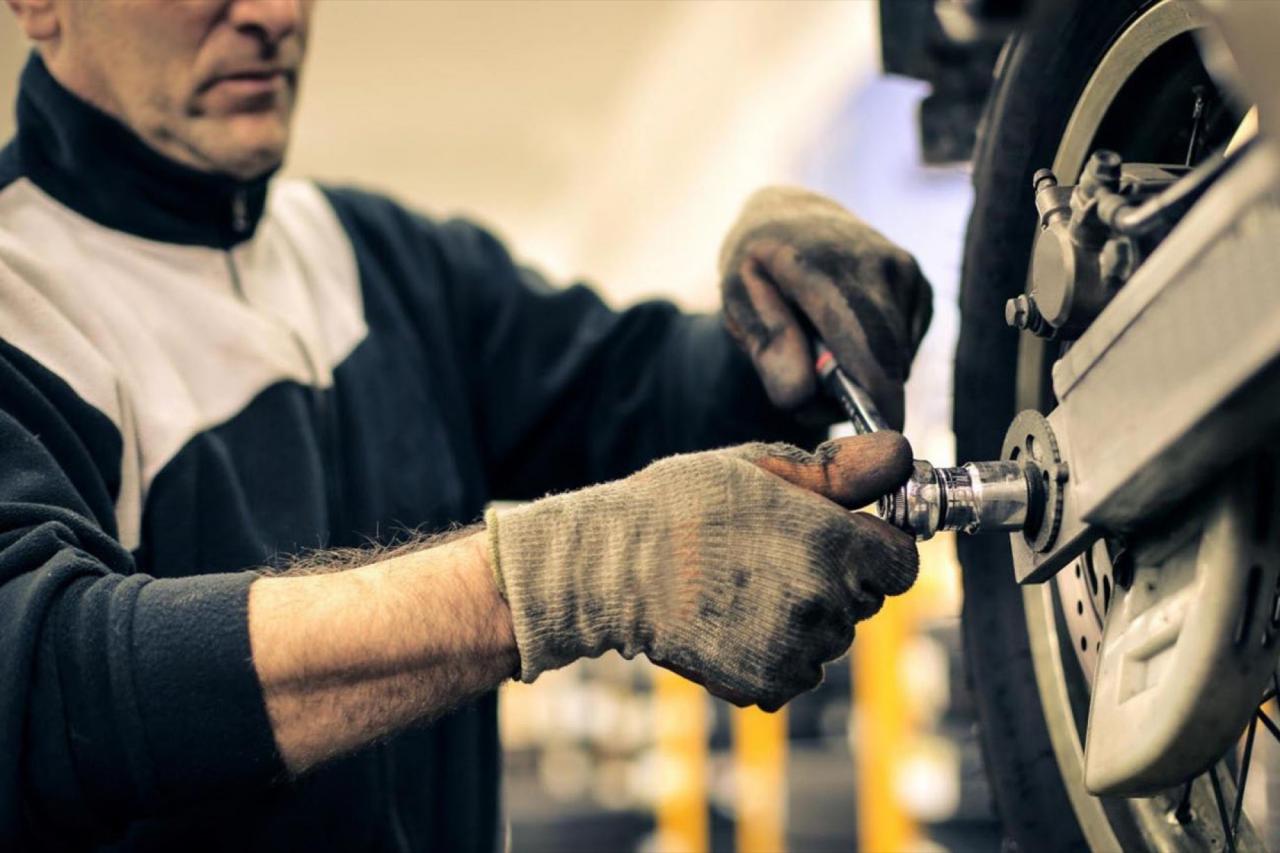 Auto repair/detailing
If you have a garage, tools and knowledge, then why not start your own auto repair shop? Even if you don't have a garage, you could start a mobile auto repair business where you go to the broken-down vehicle.
If you like the idea of working with vehicles but you aren't a mechanic, then consider washing and detailing cars. (I had a former colleague who did this on the side, and eventually, he was able to make this into a full-time gig through word-of-mouth recommendations at work.)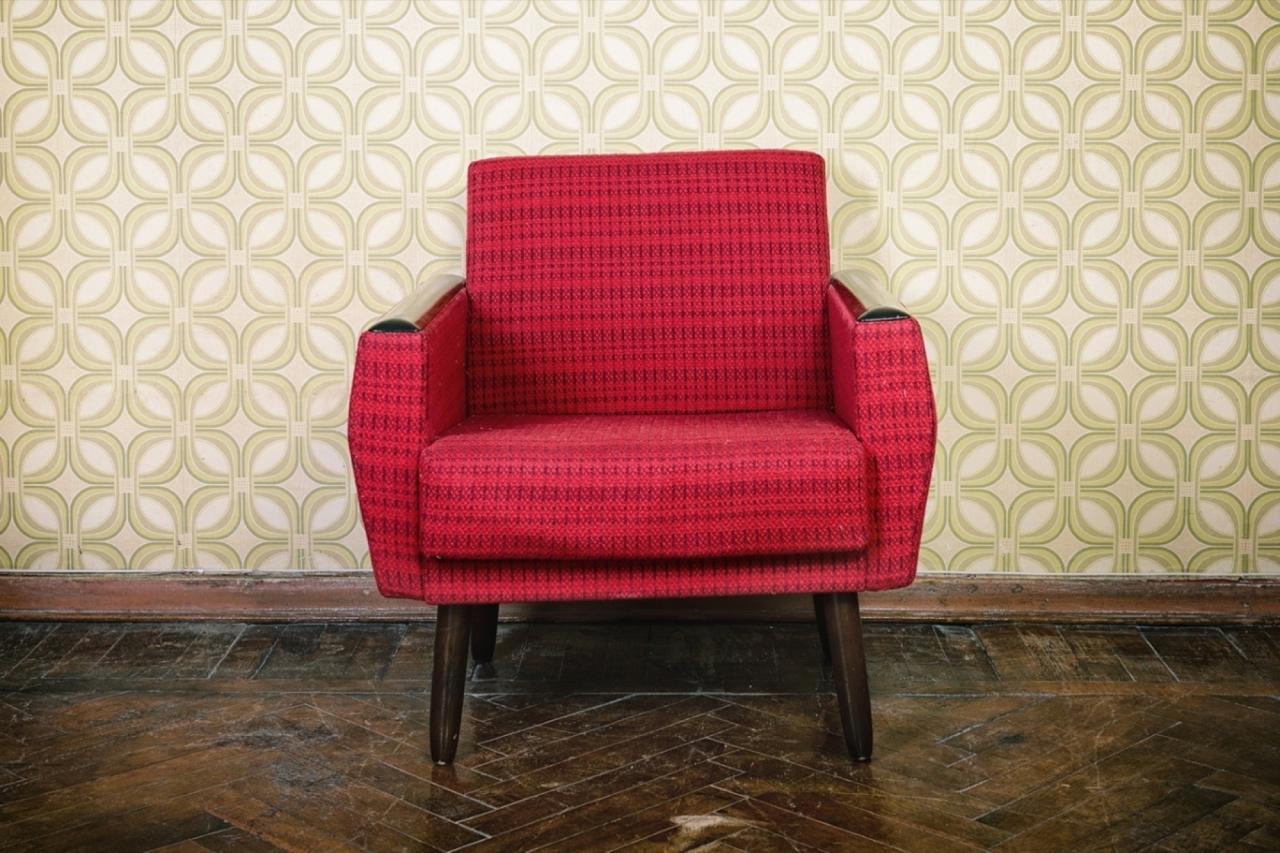 Sharing economy rentals
Thanks to the "sharing economy," more and more people are opting to rent items instead of purchasing them. You can rent out things ranging from your parking space to your furniture. Try starting with a niche and slowly working your way up. For example, you could start renting out yard equipment like rakes, shovels or leaf blowers. If you don't already own them, you can purchase them for less than $100.
Managing web design
There are countless sites out there that teach you basic web design. Learn a new skill today. Even if you aren't a web designer, you could find a designer affordably and still charge less than professional web design firms. They key here is managing the process — most businesses don't want to do this and are willing to pay.
Handyman
If you're able to make minor household repairs, like switching out a broken electrical outlet or sealing a pipe under the kitchen sink, then this is another in-demand business that doesn't cost much to launch. You could even consider starting out on TaskRabbit, a marketplace platform for small jobs.
Menu planning
Plenty of people are indecisive when it comes to their food. That's why they're willing to hire someone to help them plan out their meals. This is a low-cost idea for anyone who enjoys working with food but doesn't have the resources to prepare and serve it.
House-sitter/pet-sitter
This idea essentially requires no initial investment. You can start asking your family, friends and neighbors if they need someone to watch their home or pet when they go out of town.
Lawn care
If you have a green thumb, enjoy being outside and have the tools to get started — like a lawnmower, weed-whacker or chainsaw — then this is a no-brainer of a business idea. The only main cost is advertising and marketing your business.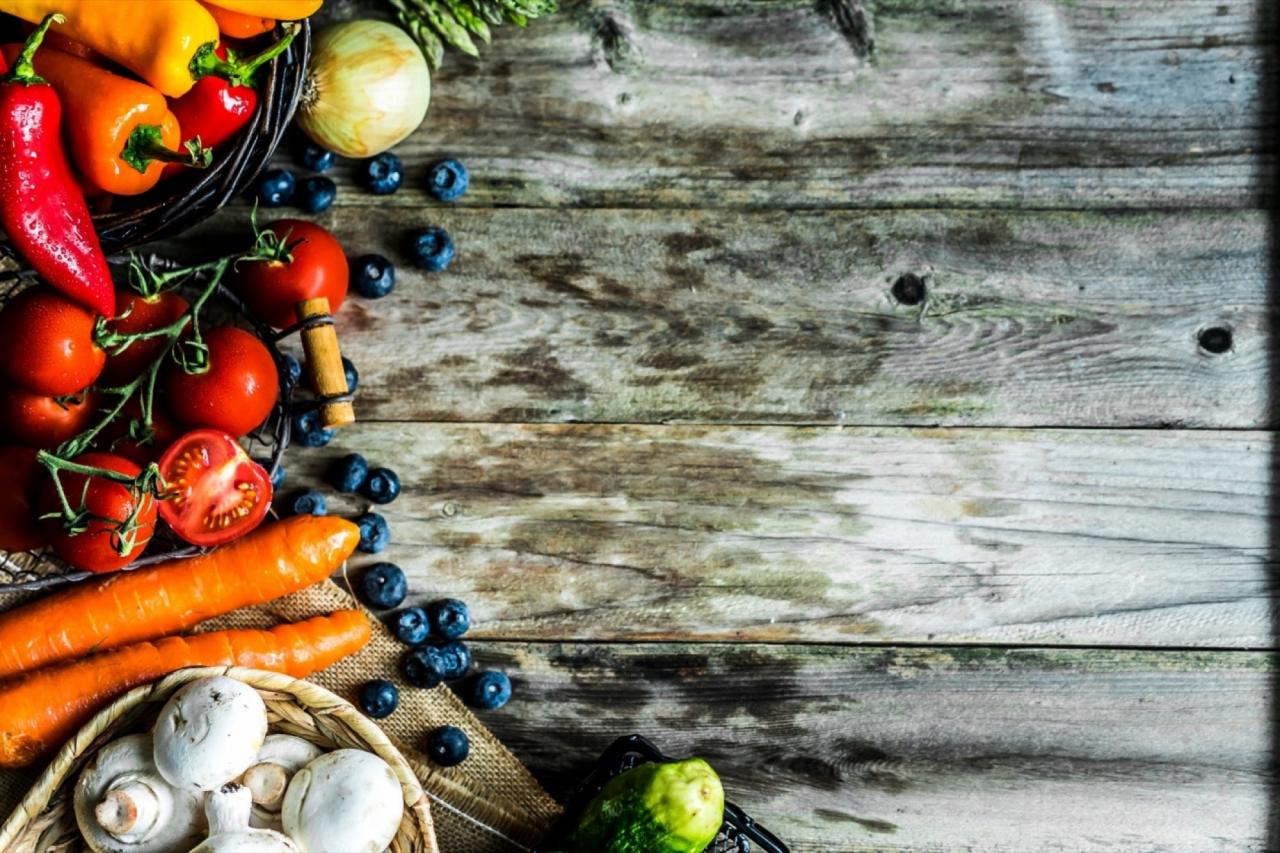 Homemade gourmet foods
Whether if it's soup mixes, jellies or chocolates, people love gourmet food products. And since you probably already have a kitchen, you just need cooking supplies, packaging and basic marketing materials to get started.
Professional organizer
We live in a materialistic world, and it's easy to start getting overwhelmed by all the stuff that's consuming our homes. Just look at the rising popularity of Marie Kondo. Professional organizers can help people get their homes back in order for no more than $20 or so on classified ads.
Green cleaning service
Cleaning services are a dime a dozen. You can stand out from the competition by offering a green cleaning service that uses eco-friendly and natural products. You may even be able to make some of them yourself and sell them for extra cash.
Grocery delivery
Some major grocery stores offer delivery services, but not all of them do. There's a chance your local supermarket doesn't, either. That's when you can charge customers to have you go to the store for them and then deliver groceries to their homes.
Personal concierge
A personal concierge takes care of everything from taking clients to the airport, bringing the dog to the vet or managing schedules. It's essentially being someone's personal assistant.
Creating information products
If you have experience with a specific niche, then you can start selling your knowledge by creating products like eBooks or instructional videos. The cost is usually no more than your time, domain name and web hosting.
Blogging
If you're familiar with a specific topic, then you can launch a blog where you share your knowledge. You can earn money by selling ad space, becoming an affiliate or starting a subscription service. Here's a resource to getting started with blogging. (I followed its tips and was able to personally create a solid four-figure income within around 12 months.)
Related: 10 Keys to Make Millions Blogging
Window-cleaning
Window-cleaning is many people's least favorite household chore, and a window-cleaning service doesn't require much capital to become profitable.
Interior designer
Both homeowners and business owners are looking for people to design comfortable, organized and productive spaces.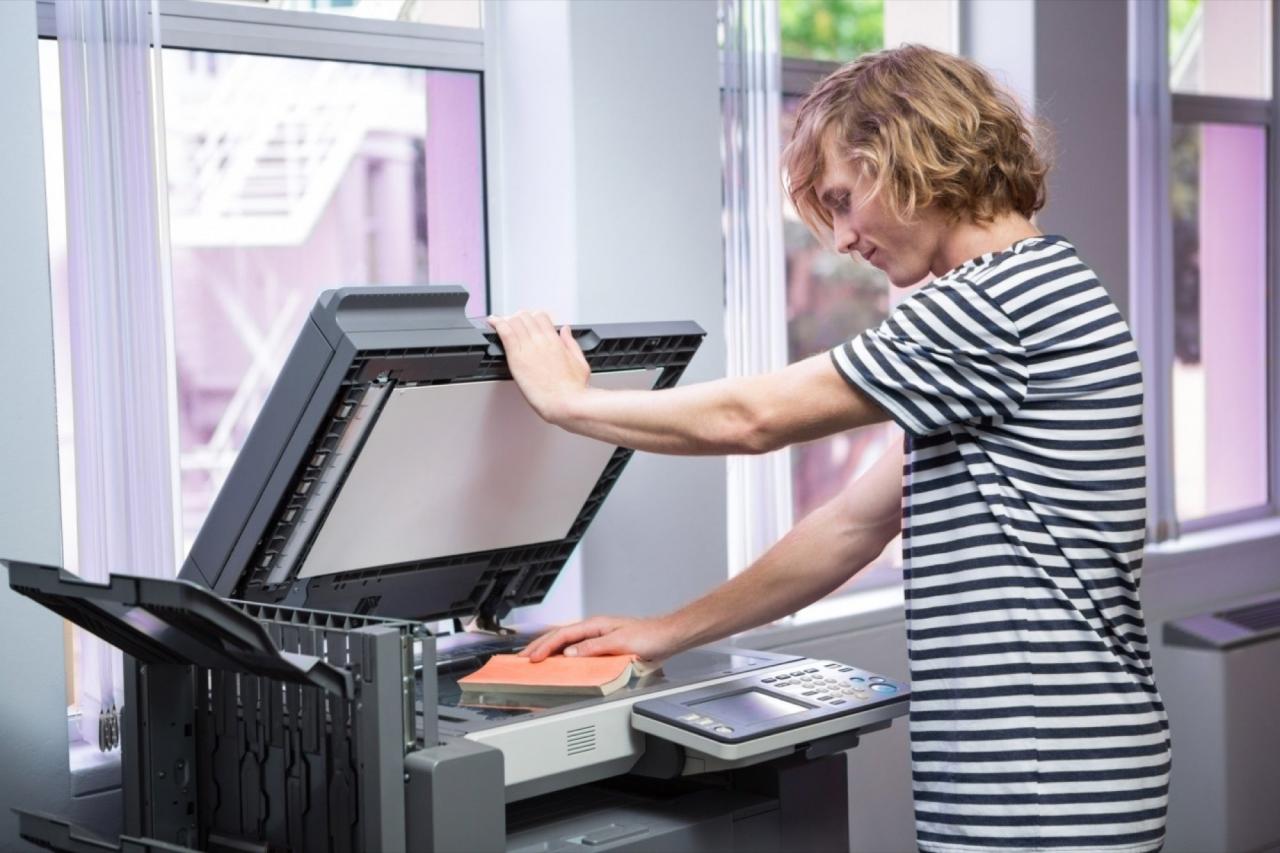 Flier distribution
Local businesses still hire people companies to hand out fliers or place them under windshield wipers. You essentially just need to make a lot of copies, and that's not a major investment.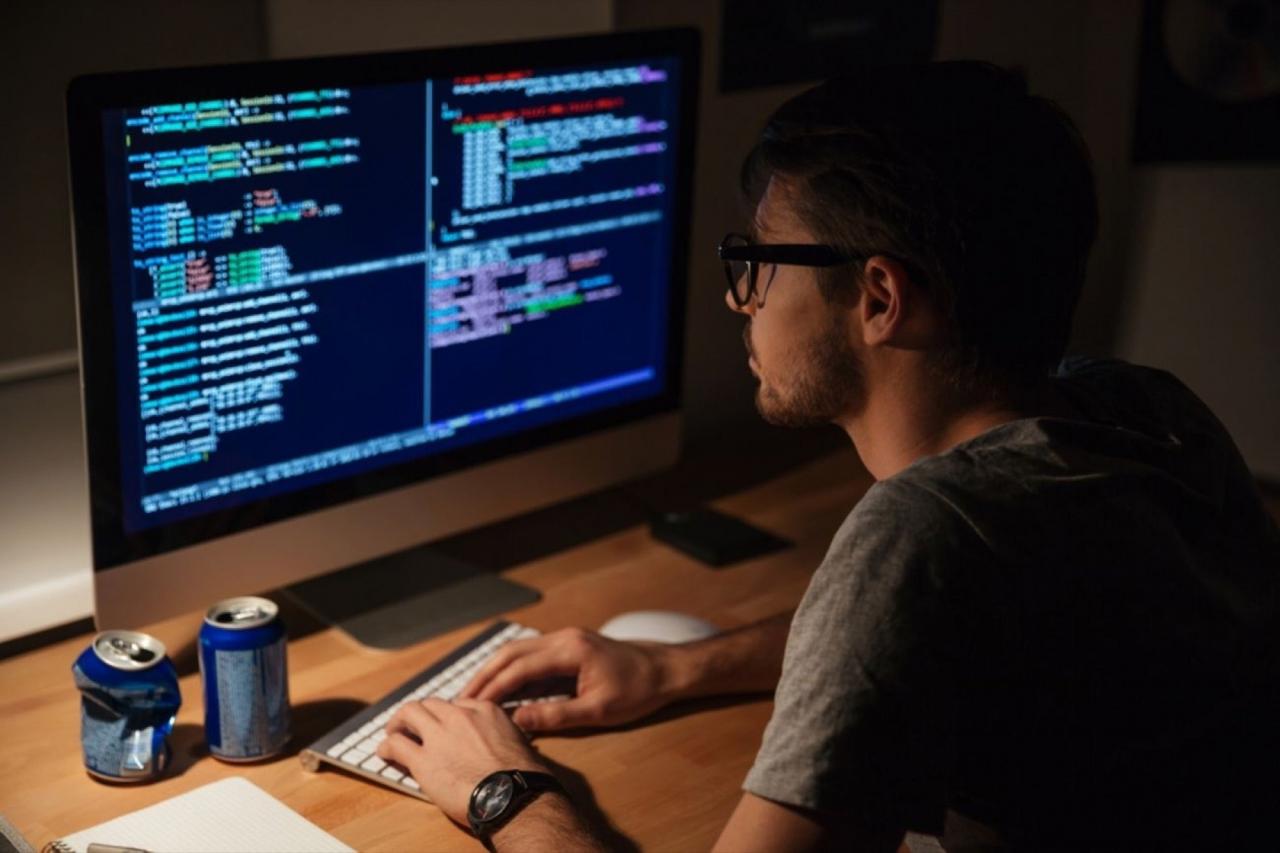 Programming
Learning how to program or code, such as with the object-oriented dynamic programming language known as Ruby, is one of the most lucrative business out there. Here's a guide to starting a developer business to help get you started.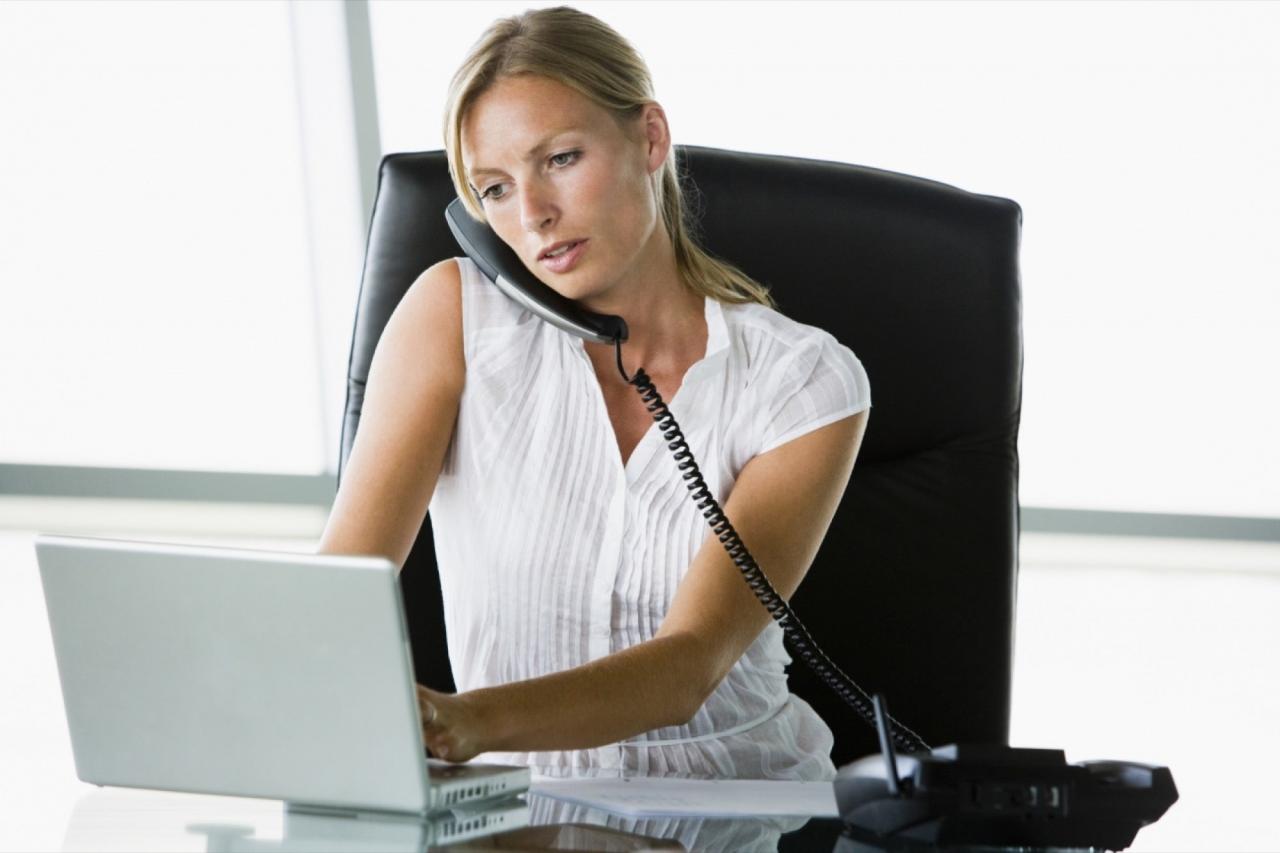 Virtual assistant
This job is similar to being a personal assistant — answering phone calls, responding to emails and keeping your client's schedule. The difference? You do this remotely.
Social-media consultant
Businesses and individuals are always on the lookout for people to manage and maintain their social channels for them, and many businesses will pay $500 or more a month for these services.
Project management
Believe it or not, not all businesses have in-house project managers, which means that projects can quickly get off-track. Companies are often willing to hire outside project managers to keep their teams focused.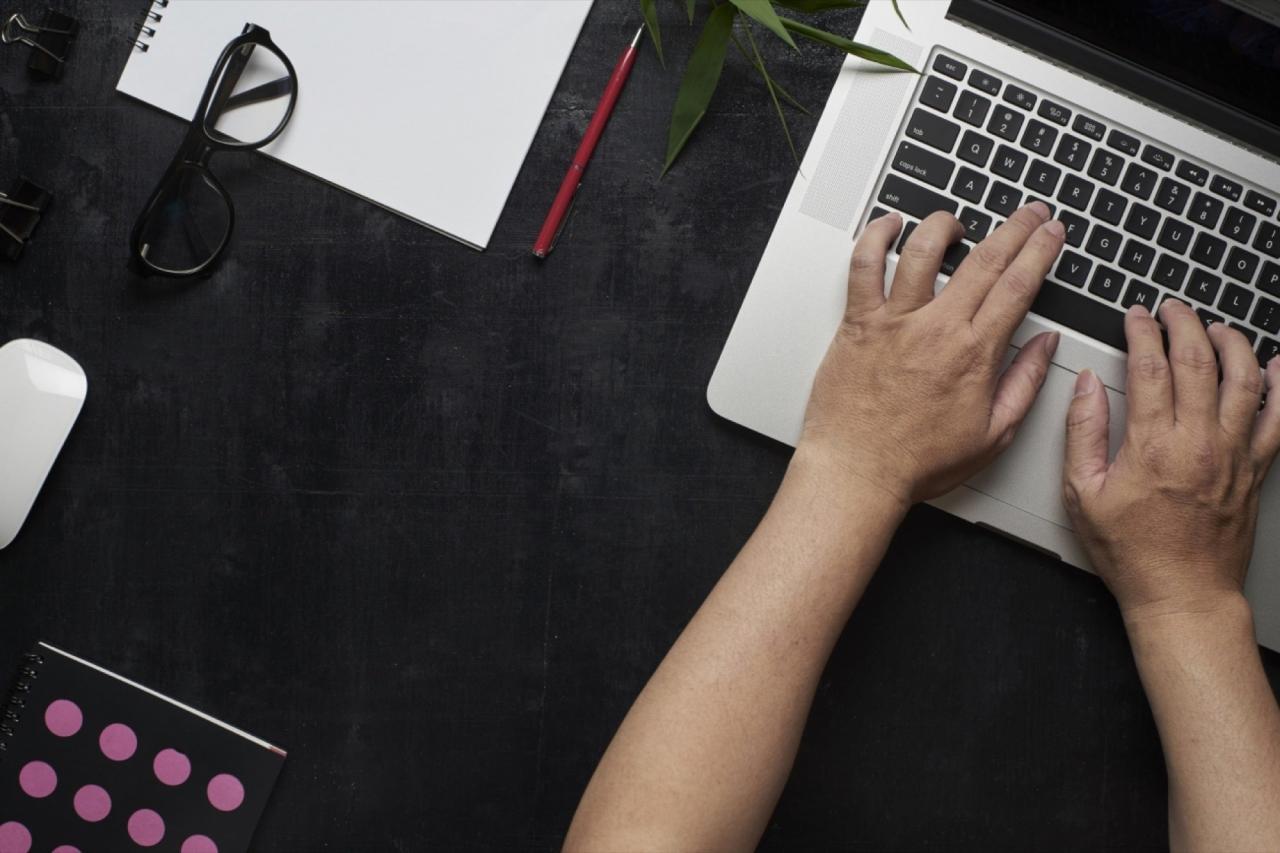 Secretarial services
There are a lot of small businesses and individuals who need services like typing, transcribing and proofreading. As long as you've got a computer, a printer and the necessary skills, your business should be good to go.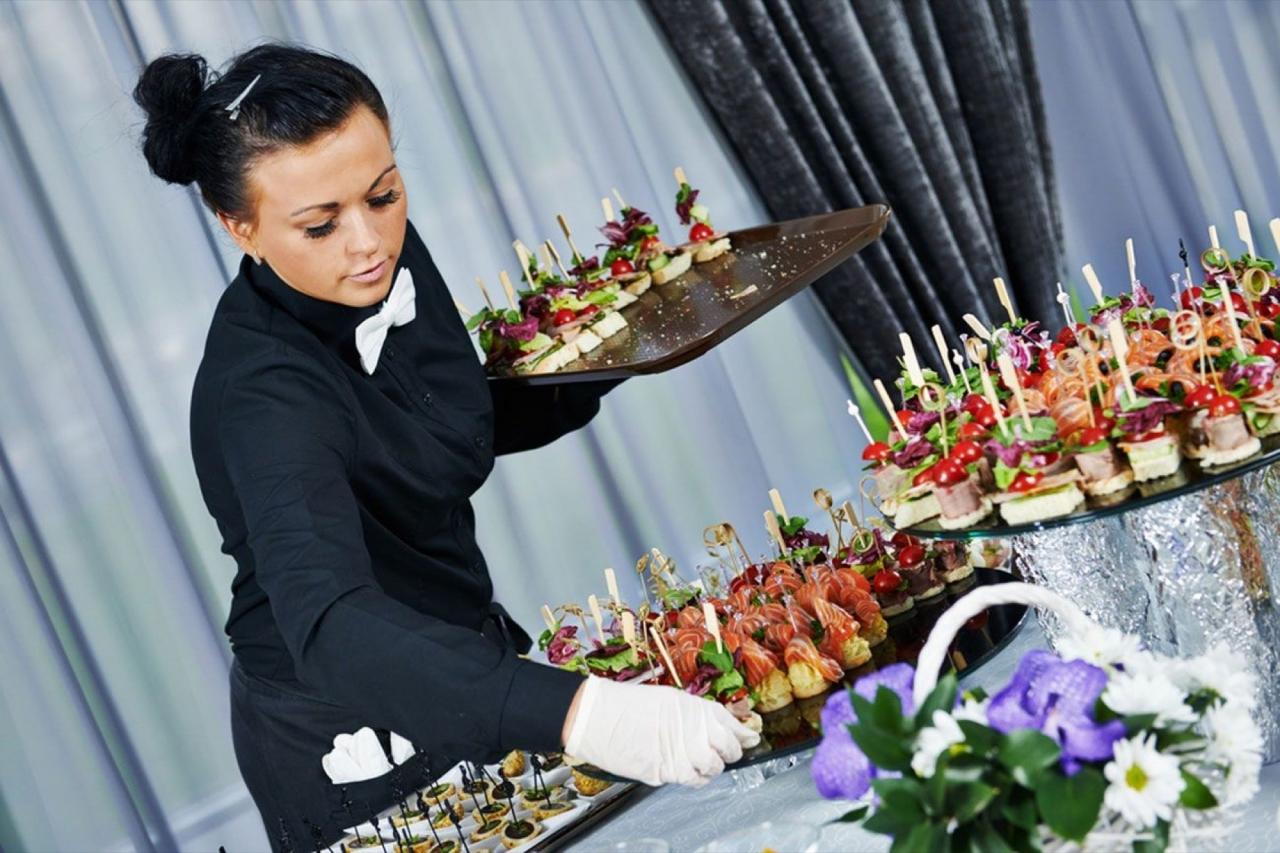 Catering
If you're an outstanding cook but don't want to invest in a restaurant, then you can start your own catering business directly from your own kitchen.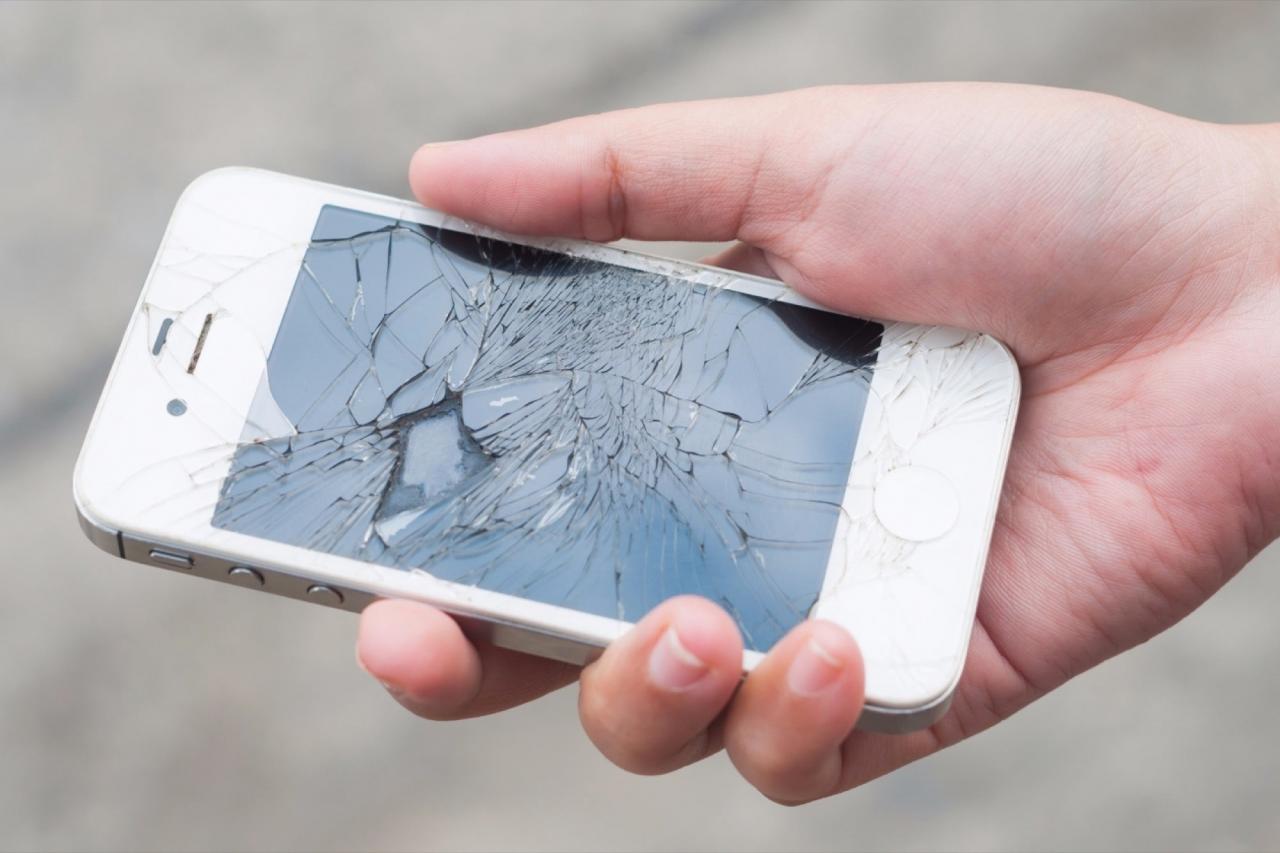 Mobile repair
Want to put your own spin on a repair service? Start one that involves you going to the client. Whether if it's fixing a mobile phone, a computer or a piece of furniture, this idea doesn't require more than a vehicle, marketing and your own expertise.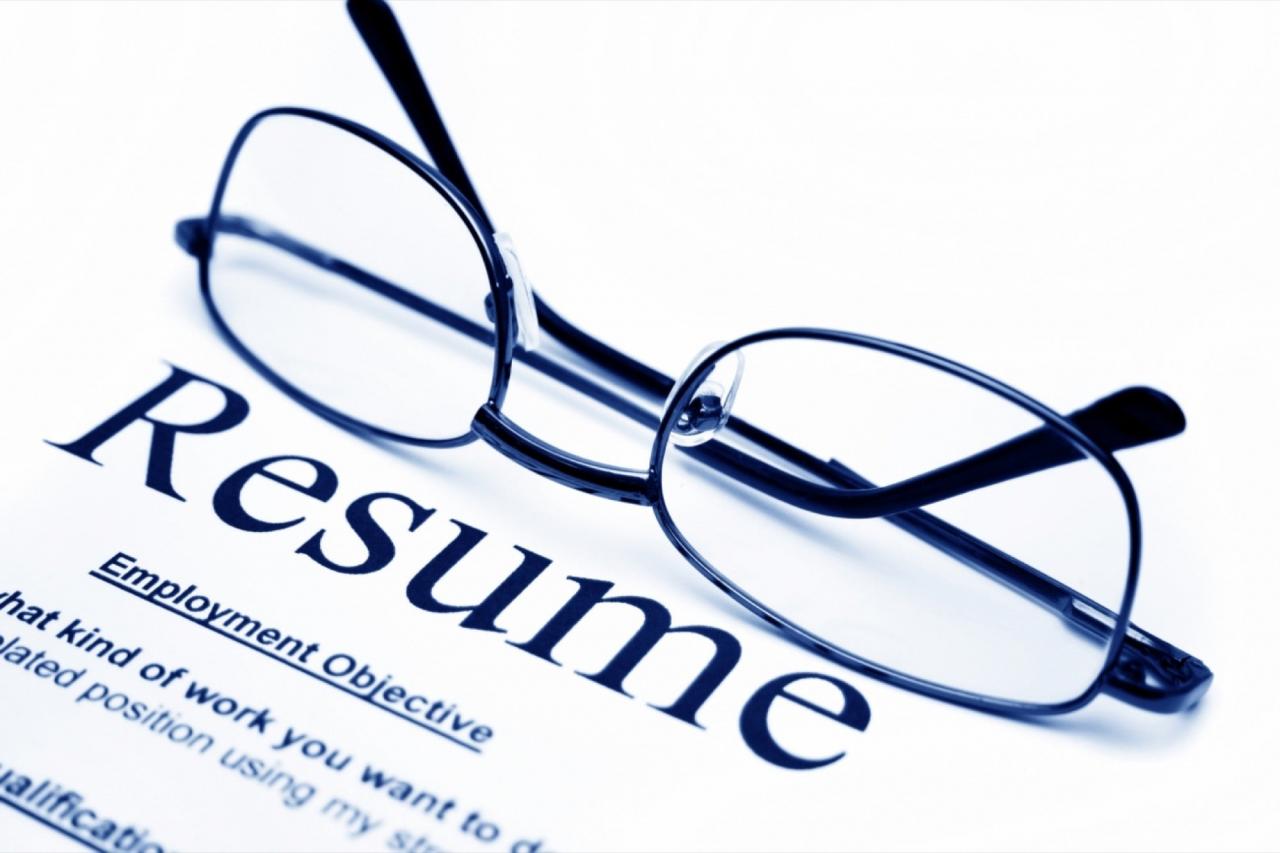 Resume-writing service
A lot of people have difficulty writing amazing resumes, and that may cause them to lose out on a job they've been eyeing. If you have knack for composing resumes, it can become a profitable business. (I personally have paid $100 several times for people to get my resume in shape.)
Holiday decorator
Everyone wants their home or office to look festive for an upcoming holiday, but not everyone can make that happen. If you can pull off that holiday cheer, then this is another business that doesn't require much capital.
Related: Spreading Holiday Cheer as a Christmas Decor Franchisee
Domain name-buying
You can buy a domain on the cheap — sometimes for less than $1. If a business comes along and needs that domain, sometimes they'll be willing to pay top-dollar for it.
Flipping websites
Using a site like Flippa, you can purchase a website, build it up and sell it. You can turn this into a lucrative business. (I personally have been able to make around $25,000 to $30,000 flipping websites each year.)
Cleaning dryer ducts
Dryers get jammed with lint, and if too much builds up, you could have a house fire on your hands. Since this is an area that's often overlooked, you can start a dryer duct-cleaning business with just a vacuum and some basic marketing.
Tour guide
If you know your area like the back of your hand, then you can start charging tourists for a personalized tour of your hometown.
Affiliate marketing
If you have a blog with a significant amount of followers, then you can become an affiliate. Essentially, this means that whenever you recommend ther people's products or services, you can use your own special affiliate link that you've requested from the company (or a marketplace like Amazon). Whenever a visitor clicks on that link and makes a purchase, you'll receive a commission.
Dropshipping
Dropshipping is selling products for companies on sites like eBay. Whenever the product is sold, the company handles everything else, such as shipping.
Snow removal
If you have snow shovels and maybe even a plow, then this business idea can make you serious cash. However, it's completely dependent on the weather. (When I lived in Utah, I paid a neighbor $25 every time it snowed to shovel my driveway and walkway, and it only took him half an hour.)
Pet grooming
If you enjoy being around pets and can bathe them, cut their nails and give them a decent haircut, then this can be a serious money-maker without much of an investment.
Pooper scooper
It's definitely not the most glamorous job, but you'd be doing something that most people dread so much that they'd pay someone else to do it for them.
Event or party planner
If you're organized and a planner, then taking care of the arrangements for birthdays, retirements or weddings can be a profitable business.
Computer repair and maintenance provider
Think of all the computers out there that crash or need updates. Do you think that each owner has the technical knowledge to handle any troubleshooting problems? Consider starting your own service.
Life coach or mentor
Many people hire coaches or mentors to help them with things like losing weight or finding happiness. (I've found that most life coaches charge $50 to $250 an hour.)
Related: The 10 Best Cities For Starting a Life-Coaching Practice
Bookkeeper
It's important for both businesses and individuals to keep their files neat and tidy, but not all of them have the time to do so. That's when they hire someone to keep their books in order for them. (I pay my bookkeeper $30 an hour, and I found her on a local website with a classified listing that she paid $50 per month for.)
Tax preparation
Preparing taxes is another necessity, but most of us don't have the time or knowledge to take care of this task. If you're up-to-date on the latest tax regulations and enjoy crunching numbers, this can be a lucrative business during tax season.
Book-writing
Did you know that both Amazon and Apple have book-publishing arms? Whether you write an instructional book, cookbook or sci-fi adventure, you can now publish it at almost no cost.
Flooring business
Installing your own flooring may sound easy, but it can get tricky. That's when you can save the day by installing floors for others. Best of all, you don't need to worry about inventory — you'd only be focused on installation.
Painting addresses on curbs
Many office and residential customers would gladly pay you to spray-paint their address on the curb. You'd just need some spray paint and an address kit to get started.
Parking lot striping
There are plenty of parking lots that need new stripes. You can start off with a straightedge tool and spray paint. As you earn more money, you can purchase professional equipment.
Business planning
If you've already created a successful business, then you can actually turn that knowledge and experience into a new business. New business owners will pay for someone to help guide them in developing their own successful business plan.
Homemade natural soaps and beauty products
Selling natural products is a thriving business. Even if you don't feel comfortable making your own natural soaps and beauty products, you can dropship for companies that do.
Logo design
If you're a creative individual, then designing logos is a relatively easy business to start. You can do anything from designing unique logos to customizing ideas from templates. Here's a guide to starting a design business that should help you every step of the way.
Translator
Businesses are desperately in need of individuals who can speak the language of whatever market they're entering.
Restore/upcycle furniture
If you're handy and spot a used piece of furniture that needs some TLC, you could make the repairs and resell. That's pretty much all profit.
eBay seller
People have been making a living for years off of eBay by selling their old junk, reselling items and dropshipping.
Related: Why It's Nearly Impossible To Stop This Amazon and eBay Scheme
App developer
With the mobile revolution in full swing, the demand for apps has never been higher. Even if you don't have programming skills, you can still hire someone to make your app a reality.
Personal chef
Unlike catering, which may only keep you busy a couple of days per week, personal chefs are responsible for cooking breakfast, lunch and/or dinner for clients. However, you can spend most of your time preparing meals that just need to be reheated. That allows you to take on more clients.
Personal trainer
Even though health is a priority for most of us, it can be challenge to not only stay on track but also make sure that you exercise correctly without injuring yourself. By becoming a personal trainer, you can motivate and monitor people while they exercise.
Beautify products
If you don't have the tools or skills to build something from scratch, you can always modify or beautify an existing product. Take mosquito nets, for example — they're bland, but you could decorate them with ribbon or beads to create a unique product.
Photographer
There's always a demand for photographers at special events like weddings. Here's a guide to starting a photography business to get you started.
Framing
After procuring tools like a sander, a matte-cutter, a glass-cutter, tape, clamps, saws, miter boxes, picture-hangers, a stapler and glue, all you need for this business is marketing.
Flea market-vending
Flea markets are still thriving, and you can usually rent out a spot for the day for just $20. You can sell anything from the junk laying around your house to the produce you grew in your backyard to handmade crafts. In many areas, there are multiple flea markets taking place throughout any given week, so this can easily become a frequent gig.
Online content producer
Businesses need lots of content today. If they don't have an in-house team to create and produce content, they often hire talented outside individuals to do it for them. (There are businesses that pay $50 per blog post, such as mine — here's my own content marketing guide to help you in your journey.)
Related: 4 Things Editors Are Looking When They Read Your Pitch
Website developer
Everyone should have a website these days, and for the people who don't have the time or knowledge, you can develop their website for them.
Selling plants online
If you have a green thumb and the space, then you can sell plants online. It's actually a growing niche since people are becoming more concerned about where their plants originated from, and you can probably charge less the big box stores.
Calligrapher
If you've got above-average penmanship, then you can charge people to create handwritten invitations.
Selling crafts
If you can make handmade crafts, like jewelry and furniture, then you can sell those products on sites like Etsy.
Home daycare
You'll definitely need to get the proper licenses and permits, but this is a business that you can start at home. In some areas, daycare costs around $15 an hour, so this can be a very lucrative business.
Cleaning out foreclosed homes
Whenever a bank forecloses on a home, they have to hire someone to clean the place out. If you don't mind getting a little dirty, you don't need much to start this kind of business.
Recycling scrap metal
Some people drive around and take junk, such as broken dryers, off of people's hands full-time. Why? Because they can scrap that metal. Just keep in mind that the more valuable metals are aluminum and copper.
Internet security consultant
Security is a major concern for businesses and individuals. Besides expertise and some marketing, it doesn't cost much to start a business protecting others' hardware and software.
Freelance bartender
If you can make a mean Manhattan, Cosmopolitan and other oft-ordered drinks, try marketing yourself as a freelance bartender for private parties and events.
Training dogs
Consider yourself to be the next Cesar Millan? This is another low-cost business idea with the potential for high profits.
Referral service
Whether a new business or family just moved into town, you can can refer them to the right vendors, babysitters or restaurants. Your only cost would be networking and marketing yourself to the community.
Packing service
No one likes the hassle of packing up for a move. That's why they'll hire other people to pack and load their belongings up. You really don't need to purchase anything without reimbursement, since boxes and tape will be included in your final price. You'll probably still be a cheaper option than professional movers.
Writing and/or recording a song
If you have the musical chops, you can make a career out of writing your own music. And it doesn't have to be the latest Taylor Swift single — you could write jingles for podcasts or local businesses.
Concert and show promotion
If you have some experience in marketing and are passionate about spreading the word about upcoming events, then you can start working with artists, venues and labels to generate buzz with essentially no investment on your part.
Tester or reviewer
Companies are often looking for individuals to test and review their products. You can also start your own blog where you review products in a certain niche.
Fashion design
Sites like Etsy now make it accessible for you to sell your unique fashion designs. Even if you're not into high fashion, you can start creating your own T-shirts and produce through sites like CafePress.
Importing products
You can purchase products from overseas in bulk and start selling them at a markup. That's how Pura Vida started.
Makeup artist
Whether if it's for a special occasion like a wedding or for Halloween, people often pay a significant amount for someone to do their makeup.
Hairstylist
If you're up-to-date on the current styles and can cut hair, then you can start your own salon from your home.
Selling snacks and drinks
Have you ever left a sporting event or concert thirsty and starving? We've all been there. That's why you see people selling bottles of water and hot dogs after an event. Unlike investing in a food truck or cart, you can start off with just a cooler.
Voice-over artist
Now that businesses are creating their own content, such as videos and podcasts, they're looking for golden voices. If that's something that you possess, then you could turn it into a lucrative career.
Brewer
You can buy a beer kit for less than $100 and start tinkering around with brewing your own beer. (I have a family friend who did this with friends and now has his own microbrewery.)
Winemaking
You don't need a vineyard to start making wine. You can start by growing some of your own grapes or purchasing juice. If your small batch of wine turns out well and you start making some cash, you could eventually start your own vineyard or winery.
Storyblocks
Selling eggs
Farm-fresh eggs are a big business right now. You can get in on the action by purchasing a couple of hens and building your own chicken coop.
Baking bread
The size of the market for home-baked bread might surprise you. (I know woman who makes her own bread by working just a couple of days a week, and people line up to purchase it.)
Creating customized care packages
Many people enjoy customized care packages that they can give out as gifts. To begin, you need to find a niche, like holiday packages, and start filling baskets with goodies.
Instructor
You can sell lessons teaching people to play an instrument, cook a meal or even work out. You essentially just need your own knowledge and marketing to get started.
Airbnb host
If you have an extra room or home, consider renting it out on Airbnb instead of letting it sit there vacant. (I personally was able to make around $3,000 a month last year renting out a section of my home.)
Property management
Landlords can't always check in on their properties or maintain them via cleaning and mowing. A property management company takes care of these tasks for busy landlords.
Laundry/ironing service
Almost everyone has clothes that need to be cleaned or ironed, and oftentimes they don't have the patience or time to handle these chores on our own. That's why many people pay others to do it for them.
Clothing alteration service
If you know how to sew or replace buttons or zippers, then you've got a new business idea for people who can't part with their favorite pieces of clothing. It's also inexpensive to launch this type of business.
Online dating consultant
More and more people are turning to online dating to find a match, but it can be overwhelming when just starting out. If you have experience in the area, then some people are willing to pay for advice.
Sourcing service
You can find products or services for local businesses and resell them at a markup.
Travel agency
Even though there are hundreds of travel websites out there, most people don't have the time or patience to compare the prices on flights and hotel rates. That's why there's still a need for people to do the legwork for them.
Toy-making
Whether it's carving a doll out of wood or making use of a 3D printer, making toys can be a lucrative business idea.
Food-delivery service
Some people feel they can't leave the office to pick up food, and others would rather not leave their homes. That's when they'll contact you to pick up and deliver food to their doors.
Nigeria: Inside the Multi-Million-Dollar Business Dispute Between Emefiele and 'Brother-in-Law'
John Omoile, who is demanding $36 million in damages, accuses Mr Emefiele of breach of contract, fraudulent inducement, negligent representation and fraud.
The governor of Nigeria's central bank, Godwin Emefiele, is embroiled in a multi-million-dollar legal battle that has torn apart a once close family relationship. The legal tussle is separate from the troubles he faces over the handling of his job.
Mr Emefiele recently sneaked out and back to the country to avert the possibility of arrest by the State Security Service (SSS) who accuse him of financing terrorism.
He faces growing criticisms over the policies of the Central Bank of Nigeria (CBN) often blamed for some of the nation's economic woes and the scarcity of newly introduced currency notes just days before the deadline it set for phasing out the old notes.
As all of these happen, Mr Emefiele quietly grapples with a long-running feud which climaxed in a $36 million suit filed against him by a brother-in-law, John Omoile, in faraway Texas, the United States of America, in 2021.
The legal duel between Mr Emefiele and Mr Omoile is still on at the US District Court in the Northern Texas District.
Mr Omoile is demanding $36 million in damages for the losses he allegedly suffered as a result of the CBN governor's alleged breach of contract, fraudulent inducement, negligent representation and fraud in course of their business partnerships.
Apart from tearing apart a familial relationship, the feud has defied the larger family's interventions, recorded a violation of a settlement agreement, and pitted lawyers engaged by both sides in the US against themselves.
The case has passed through at least five Texas law firms apart from the Nigerian lawyers keeping watch over the Nigerian end of the battle on behalf of the warring parties.
With the case just starting in court for the third time, Mr Omoile has indicated it will cost him $200,000 in attorney's fees.
Mr Emefiele, too, has complained to the court that it will be extraordinarily burdensome for him to defend himself in the US, where he does not reside.
He has urged the court to dismiss the suit and hold that Nigeria is the appropriate jurisdiction to pursue the case, for reasons including the fact that the settlement agreement which covered all the issues between him and Mr Omoile was signed in Nigeria in 2014.
Background: Emefiele Vs Omoile
Mr Emefiele's wife, Margaret, and John Omoile, a dual citizen of Nigeria and the US, are cousins raised in their teenage years by an aunt in Agbor, Delta State, South-south Nigeria, according to documents filed in court.
The bond between them was so strong that they regarded each other as siblings. When Margaret got married to Mr Emefiele, the CBN governor had no difficulty regarding Mr Omoile as his brother-in-law.
Court documents described in compelling detail the rosy past of their family relationship.
Mr Emefiele visited and stayed with Mr Omoile's family in Texas, US, during some of his vacations. He described how he lavished Mr Omoile with gifts, money, and business opportunities over the years.
Also remembering their once affectionate family relationship, Mr Omoile said of how they "shared homes, spent holidays and family gatherings together, have been close family friends, and as detailed below, became business partners/joint venturers."
Mr Omoile, on different occasions, helped the Emefieles to buy houses in his neighbourhood in Coppell, Texas.
Drawing from the familial bond, mutual trust and goodwill they had built in each other for decades, their rapport flourished and grew into a business partnership in 2004.
They sent funds to each other for personal investments and joint ventures in Nigeria and in the US.
But in the unsavoury turn of events, the previously trusted relatives now accuse each other of fraud, greed, deception, and extortion. The CBN governor, who vehemently denied wrongdoing, said the suit currently "is simply another attempt to extort $36 million" from him.
Zenith Bank stock investments
In 2004, Mr Omoile said he paid Mr Emefiele $50,000 for the purchase of an Initial Public Offering (IPO) investment in Zenith Bank in Nigeria, where Mr Emefiele was then an official.
In 2007, Mr Omoile received 200,000 additional shares from Mr Emefiele as a gift.
Mr Emefiele became the managing director of Zenith Bank in 2010 and the governor of the CBN in 2014.
Mr Omoile said he often raised questions but has yet to get an answer about the wide range of issues, including dividends issued, but not paid, the prices at which certain stock shares were supposedly acquired for him, "and the prices at which Defendant Emefiele actually acquired the shares."
He accused Mr Emefile of continuing to "use his position as former Managing Director and current Governor of the Bank of Nigeria to actively prevent Plaintiff Omoile from getting a full and accurate accounting for his shares."
Mr Emefiele and a contentious oil and gas partnership
In a related development, Mr Omoile recalled that in 2007, he, Mr Emefiele and one Pius Oyibo signed a tripartite agreement in Coppell, Texas, to form an oil and gas company on 7 December 2007. The proposed firm, called Noka Energy Nigeria Limited, was to buy, sell and transport petroleum products in Nigeria.
Mr Omoile recalled that he made several trips and several contacts on behalf of the partnership to Houston, the Caribbean, and Nigeria to meet with oil and gas executives.
He recalled Mr Emefiele's investment into the venture to include $200,000 sent to him for the purchase of 10 truck heads from LKQ in Houston for the partnership.
He said he bought the truck heads, the number not specified, and shipped them to Nigeria, for the business.
He said he would later discover that Mr Emefiele did not incorporate Noka Energy Nigeria Limited as agreed, but instead formed Dummies Oil and Gas for himself.
Real estate business
In 2006, while the other business discussions between them were going on, they formed a partnership called Rosewood Malcom LLC which would buy, sell and develop real estate properties in the US.
The business plan, according to Mr Omoile, included him taking mortgages in his name for the benefit of the joint venture.
He said profit and loss were to be shared equally between the partners, but that that was not the case eventually.
He said once the joint venture started, profits were shared, however, losses were left for him to bear.
According to him, the venture acquired a property at 7026 W. 43rd Street, Houston Texas, for $141,000.
He also said he took a personal mortgage in his name for $167,000 from Wachovia Bank.
He recalled that as the properties' market value crashed during the US economic meltdown between 2008 and 2009, he continued to be responsible for the substantial financial burden of mortgage servicing without any help or assistance from Mr Emefiele.
He added that he purchased a property in 2008 in Coppell with $360,000 sent by Mr Emefiele.
But he said he was bearing the tax liabilities on the properties from his personal business accounts. According to him, the total personal loss he incurred for the real estate partnership and out-of-pocket expenses meant to be paid by Mr Emefiele was at least $500,000.
Mr Emefiele offers defence
Mr Emefiele has yet to formally file a defence to the suit, but his side of the story can be gleaned from the troves of documents he attached as exhibits to his preliminary court filings.
In a letter dated 17 January 2022, Mr Emefiele's lawyer, Nitor Egbarin, denied the allegations raised in previous 'legal demand' letters which Mr Omoile's lawyer, Donald Kaiser Jr, sent directly to the CBN governor.
In the strongly-worded letter, Mr Egbarin said his client was not involved in the management of Mr Omoile's Zenith Bank's shares and could not have blocked access to the records of the investments.
He said the fact that Mr Omoile used the CBN governor's business address as his contact address for receiving his brokerage account statement "is not a proof that my client had legal responsibility for managing John's money in the brokerage account."
He said his client is no longer the Managing director of Zenith Bank and is not Mr Omoile's stockbroker.
"Your legal demand must be directed at John to provide you with his Zenith Bank accounts which he opened in Agbor and in Lagos. Proceeds from John's brokerage account are deposited into John's bank accounts in Lagos and in Agbor," the letter read in part.
Also denying his client's alleged breach of financial obligation to their real estate venture, Mr Egbarin went down memory lane, highlighting Mr Emefiele's investments in the venture and financial assistance he had rendered to Mr Omoile.
He recalled that in 2006, Mr Omoile took out $200,000, using a pre-signed cheque, from Mr Emefiele's bank account, and never accounted for the money meant to be used for estate development in Houston.
He said instead of using the money to develop the Houston property, Mr Omoile and his wife, on 17 January 2007, took out a $167,650 construction mortgage with Wachovia Mortgage.
He also recalled Mr Emefiele sent another $40,000 to Mr Omoile in 2009 for the purchase of a second real estate property on the plot next to the first property in Houston.
Tired of the frustrations from the investments, Mr Emefiele, according to his lawyer, decided to stop providing financial support to Mr Omoile in 2012.
But, the lawyer said, with a settlement agreement the brothers-in-law singed on 26 April 2014, Mr Emefiele agreed to relinquish all his rights in the two properties in Houston to Mr Omoile valued at over $207,650.
He said Mr Emefiele also paid off the Wachovia Mortgage balance of about $155,000.
He said the CBN governor also sent $250,000 requested by Mr Omoile to clear unpaid income tax in 2020.
He said, from 2006 to 2020, Mr Omoile had received at least $645,000 in cash in financial support from Mr Emefiele.
But he did not address the issue of the failed oil and gas business plan.
'No more free food'
Mr Egbarin's letter went beyond defending his client. It was an unsparing frenzied personal attack on Mr Omoile and his lawyer.
The letter describes Mr Emefiele as "a wealthy banker" and former chief executive officer of "the largest bank in Nigeria and West Africa" who has been "a generous donor, benefactor and breadwinner" to Mr Omoile over the years.
The CBN governor, according to the letter, "took care of John (Mr Omoile) as one would do of a brother-in-law," providing "financial support to John and his wife and his children over the years."
In a rather demeaning manner highlighting how much the relationship between the in-laws has soured, Mr Egbarin said his client was no longer prepared to continue to feed Mr Omoile. "You should advise John that my client does not wish to continue to feed him. John should pursue other means to make a living rather than continue to shakedown my client for more financial support."
Turning on Mr Kaiser, Mr Egbarin accused him of incompetence and of having little understanding of the area of law he was handling for Mr Omoile.
He also accused the lawyer of making false claims about Mr Emefiele and of unethical practice by bypassing him to write directly to the CBN governor.
He said Mr Emefiele, on becoming the CBN governor, became a target for a lawsuit in Nigeria engaged by Mr Omoile for "harassment demanding monies for matters that had been settled in the 2014 Settlement Agreement."
He said the letters of demand sent severally to Mr Emefiele to account for Mr Omoile's shares is "an attempt to shakedown/extort my client for money."
He ended the letter with a devastating salvo to Mr Omoile. "Finally, there is still nothing more my client will do for John. The gravy train has come to a stop."
Members of the larger family called a series of peace meetings attended by the brothers-in-law to settle their disputes.
The meetings were held in Nigeria. Some of the meetings were also held via Zoom.
They finally reached an agreement in 2014.
With the hope of getting "relief from the mounting debts" resulting from the real estate losses since 2007, Mr Omile said, he signed the agreement with Mr Emefiele on 26 April 2014.
But both sides have accused each other of violating the agreements.
The family also again called a series of Zoom meetings to resolve the disputes in April 2020.
But in what would be the last straw, according to Mr Omoile, Mr Emefiele declared through his wife, Margaret, who represented him at one of the Zoom meetings, that there was never an intention to form and operate a joint oil and gas firm.
Mr Omoile said he realised then that he had been "induced with false statements and promises" to enter into a partnership with Mr Emefiele. He also said he realised that Mr Emefiele "never intended to follow through with his past promises".
Unending Legal battle: Emefiele Vs Omoile
With settlement talks over, Mr Omoile took the decision to sue Mr Emefiele after the Zoom meetings in 2020.
In July 2021, he hired a Texas attorney, Kenneth Onyenah, who filed the suit claiming economic and actual damages against Mr Emefiele for the losses he allegedly incurred as a result of the CBN governor's alleged failure to fulfil his financial obligations to him and their joint ventures.
He filed the suit at the US District Court of the Northern District of Texas.
But shortly after the filing, the lawyer withdrew the suit.
Mr Omoile said the lawyer withdrew the suit without prior communication or his authority in August 2021.
He added that the lawyer took the step after he was threatened by Mr Emefiele's lawyer, Mr Egbarin. But Mr Egbarin said the lawyer withdrew the case after realising it had no merit.
Later in 2021, Mr Omoile hired Donald Kaiser Jr. to reopen the case.
On 12 May 2022, Mr Kaiser refiled the suit at the 68th Judicial District Court in Dallas County, Texas.
But following Mr Emefiele's objection, the suit was removed from the state court "on the basis of diversity jurisdiction" to a federal court, the US District Court of the Northern District of Texas.
A new lawyer named Ewomazino Magbegor is now representing Mr Emefiele following the refiling of the case.
Mr Magbebor is the second lawyer known on record to have defended the CBN governor in the matter in the US. From Mr Egbarin's letter, the plaintiff, Mr Omoile, has engaged at least three lawyers in respect of the case.
Mr Emefiele's new lawyer, in November 2022, filed an application to challenge the service of the suit on the CBN governor through substituted means. He also sought the dismissal of the suit on the grounds that the court lacked jurisdiction on the matter.
The court's decision on the application will determine the future of the case.