Become a Billionaire with a Step by Step Guide
---
This is a special article because we're really going to tackle the topic you've already discovered in the title.
Yes…! You can become a billionaire from scratch.
There are currently over 2,700 billionaires in the world and that number is growing quickly.
56% of billionaires out there are self-made!
Meaning, that they did not inherit the fortune, instead, they've build lucrative companies that got them to where they are right now. Currently, a new person becomes a billionaire every 36 hours.
Why? Mostly because of the internet, access to global markets, the influx of cash in the middle class and what used to be considered developing countries. Before you think you've got this in the bag, we have to keep it honest with you and hit you with the truth.
There's a reason why only 0.00003% of the world population hits billionaires status. Big factors like: education, infrastructure, access to capital, desire, IQ, EQ and even luck, all play a major role in this.
And throughout this article, we will analyze the situation where most of these align for you just the right way. Follow this structure and even if you fail, you'll still end up a multi-millionaire!
With that said… here are the 15 steps to becoming a billionaire from scratch!
01

Start Super Early

Some people have what is considered the entrepreneurial gene.
Elon Musk sold his first piece of software when he was 12 years old. Warren Buffet made his first stock investment at the age of 11. At 12 years old, Mark Cuban was selling garbage bags door to door. Richard Branson started his first business at 16. And we can go on like this forever…
If you don't have a rich father to give you a small loan of 1 million dollars, you'll have to earn your first million yourself. The sooner you start the bigger the advantage you have, because you're learning the most valuable lesson in business:
How to get people to give you money?
Think about it like this: it will take a couple of years before you identify a business that has a chance of success. Then with hard work it will take roughly 7 years for the business to mature. If you start when you're 16, by the time you're 25, money is no longer an issue.
If you're a teenager, your time is now!
If you're older than that, you just have to push yourself harder for the time you wasted.
02

Educate Yourself Constantly

Books, interviews, documentaries, case studies, analyze other people's businesses, analyze how other successful people behave and then emulate everything you learn.

Fortunately for you, quality information is cheap or even free.

Take yourself seriously and invest in books, audiobooks and anything that builds up your skillset. The quicker you are able to build skills in your inner-portfolio, the sooner you will be able to leverage them to accelerate your growth.

In this phase in your life, you need to master the fundamentals: becoming a self-learner, how to self-motivate, self-discipline, time management, sales, how to talk to people, how to build things, how to market, how to scale, how to manage people, how to speak & understand money.
Nobody can take away what you learn!
This is why investing in yourself pays the best dividends.
03

Fail Quickly, But Keep Moving

You will fail and this is a fact.

You are too early in your journey, you don't have enough knowledge, you don't have enough skills, you don't understand the markets or the consumers well enough and you don't yet have people to guide you or save you.
Resilience is key!
The only way to become a billionaire, especially when you're starting from scratch, is to absorb as much information as possible and transform it into actionable wisdom!
Do not be afraid to fail and do not give up if things don't go your way.
LEARN! ADAPT! OVERCOME!
Every time you're faced with a challenge, the market is testing your ability to perform. Failure is not the goal, but it's part of the journey!
04

Sacrifice Your Social Life & Work 80–100 Hours Per Week

We told you we were going to keep it honest. You simply can't do both.

Building a solid business will require you to put it way above everything else. It will take so much energy, so much drive that there simply isn't room for anything else.
This is the price you have to pay to escape mediocrity!
Just like a rocket, you'll have to burn most of your fuel trying to escape the gravitational pool.
Working 40 hours a weeks is survival income! It will keep you fed and warm, but it doesn't bring that lifestyle you're looking for. The time you put in over that goes to your success. Relationships, family and sometimes even health will suffer in the process and there's still a massive chance that you're not going to make it.
This is why most people never do!
They're not willing to pay this high of a price and it's understandable. You can still be like everyone else and be happy. It's your call to make. At the end of the day, this is one of the few things that is 100% your control.
05

Build & Grow Your First Successful Business
In the first 10 years, you learned a bunch, you studied success in many forms, you understand how the market is changing. Inevitably, you've identified businesses that are within your reach and took that idea to the market.
Initially, you put a lot of work in yourself, then you started bringing people in. Money starts flowing in and you can start making moves. You test different strategies, different products. Some work, some don't. You learn from them. The years go by like a roller-coaster!
You either having the best year of your life, or you're thinking about quitting!
Every successful entrepreneur knows this feeling all too well! Yet you push through and half a decade later, you're doing ok.
The temptation to spoil yourself is stronger and stronger than ever, but remain disciplined. You reinvest almost everything into the business and it continues to grow. You have a good understanding of how big this can get and what needs to be done in order to get you there. You have successfully matured yourself as a business person!
06

Leverage Your Newfound Success To Meet Influential People

On the road to success, you've met several people who share the same drive or the same motivations as you.

They're doing their own things but you share a sense of brotherhood because everyone goes through more or less the same struggles. These are the only people who to some degree understand you and they become your network. Some of them will become future business partners, others will be your mentors and some will open doors you've never seen before.

The power of this network is massive.

They will help you navigate life, they have contacts of their own, they've done mistakes of their own and the same as you, they're more than open to share with the group.

You might have heard the term MASTERMIND before.

It's when smart minds come together and help each other creatively solve problems… only that in business, the payoff is more monetary. The network you build around you will determine how quickly you move through wealth levels.
07

Sell Your First Business, Become A Multi-Millionaire

You started with almost nothing and you've put years, sweat and tears into the business that's now quite valuable.

It's time to let it go…

It is incredibly rare for people to achieve billionaire status from their first few businesses, even in the technology space. In order to tackle big issues, you need money and you need people to trust you enough to give you that money!

Selling your first business is like building a past performance portfolio. It shows people that you can take an idea and execute it flawlessly until completion.

If you did everything right, a 7 figure payout should be within reach.
Everyday 1700 people become millionaires in the Unites States!
If previously geography played a decisive role in your success, as of 2020 you can no longer use that as an excuse. A laptop and an internet connection is the minimum barrier of entry in this race and considering you're consuming this piece of content right now, you're way past it.
Here's the deal:
A million dollars is no longer a lot of money! It's just a mental milestone you need to pass in order to move into real money territory. You have to enter this stage as quickly as it is legally possible.
Only at this point, you can finally start your race to 1 billion.
08

Build A New Innovative/Disrupting Business

As you move into this new level of business, you'll discover things are quite different. The stakes are higher and now you're competing with the big boys.

They have all the money in the world, they have the infrastructure and you're just a cockroach who's trying to take some of their breadcrumbs. But, because you have your network, you have your track record, you now have access to other people's money.
The only way to compete with the big boys is to be creative!
You can't challenge them head-on, because they can bury you. You can't do it cheaper and you don't have access to the same resources as they do. Your best bet is to leverage your creativity and the latest technology available.
Statistically speaking, big business isn't as agile and quick to adopt new tech, this is your window of opportunity. Plus they're stuck in an old way of doing things because it worked for them for so long.
Quick reminder: Airbnb wasn't invented by Hilton or Marriott.
Solve a problem, but in a new more efficient way leveraging modern-day tech. Have a look on the article below after completing this article:
Fix the following — If you want to be a BILLIONAIRE
If you want to be a billionaire, here are 15 problems you should solve to get there!
09

Expand Quickly & Aggressively

The moment you prove that your solution works, the race begins. It's a race, between and how much the market you can acquire, before big business catches up.
This is why Elon is so aggressive with his electric cars, Volkswagen and Ford are breathing down his neck, so he needs to secure his position as a big player before they retrofit their production line.
This first mover advantage applies to every industry and it's usually driven by social and technological change.
The model is simple: Prove the solution works, expand in new geography and use the money to come up with new solutions.
This is usually where businesses raise a second round of investment at a massive valuation that allows them to really have an impact. And based on the goals of the founder we're faced with the following choice:
10

Either Get Acquired Or Try To Build A Monopoly In Your Niche

The big boys are interested in what you've built, so they're offering you buy you out. This is where Facebook pays $1 billion for Instagram or $19 billion for WhatsApp.

Again, this applies to every other industry as well. The moment you start making waves they start doing the math. It's your choice if you want to sell or if you plan on beating them at the business game.

But you should know that they will come after you with everything they got. Look at Snapchat turning down $3 billion from Facebook, because they wanted to be the next Facebook.

If you go with the second route, execution is your only option. Yahoo! had the option to buy Google 2 times but failed to do so. First time for $1 million in 1998 and the second time for $3 billion in 2002. But because of their ability to execute, Google is now worth almost $1 Trillion.

So how do you become a monopoly in your niche?
You Buy Out Your Competitors — That's why every mammoth out there is on a shopping spree right now, from big tech companies to fashion retailers, everybody is buying.
Make Your Competitors Redundant — This is done either through economies of scale, where they can't compete in pricing. Meaning you simply can't produce the same good cheaper than I can — or through technological innovation. Like, if you're the iPhone to their Blackberry or if you remove their competitive advantage — the same way Facebook's Insta-stories did with Snapchat.
11

Focus On Big Ideas That Impact A Lot Of People

In order to build a multi-billion dollar business, your product or service will need to impact a lot of people. That's just the facts.

The top 5 industries with the most billionaires are as follows:
Finance & Investments: 310 billionaires; 14%
Fashion & Retail: 235 billionaires; 11%
Real Estate: 220 billionaires, 10%
Manufacturing: 207 billionaires, 9%
Technology: 205 billionaires; 9%
Basically, these are the industries that create everything you touch, use or wear. They shape reality. They build your cities, they finance the companies building cities, creating your clothes, the items you use and the digital services required to live a normal life.
5 billion people have a mobile phone. They all paid for their devices. They all use them to access the internet. At the end of the day, making a billion dollars is a rather simple math problem.
How can you extract $1 from a billion people? Or you can take $100 from 10 Million people? Or $10,000 from only 100,000 people. See where we're going with this? To get handy with these calculations, give a look to:
MILLIONAIRE MATH: Explained
Millionaire Math: The way rich people think about making money!
As the general population gets richer, you will see prices steadily go up. The best indicators are the costs of homes and smartphones.
12

Invest In R&D/ Hire The Best Talent Money Can Buy

Staying relevant in a big boys game is incredibly difficult because there's always a new innovative company coming for what you have while you're busy holding your own versus your direct competitors.

The only way to keep yourself ahead of everyone else is to innovate. You've heard the term before but what does it really mean?
Innovation is the ability to connect the dots of reality in a never seen before way that adds value.
You can innovate in many ways. Take a concept that works in another industry and adapt it to your own. Innovate in design, in experience or come up with something the world didn't know it needed.
The light bulb didn't come as a result of incrementally improving the candle!
A company is only as good as the people who push it forward, and you need all the help you can get.
13

Go After The Big Bucks

Remember the billion-dollar math we did earlier? Here's a super valuable piece of advice:
Go where the money is!
If you're going to work anyway, why wouldn't you go after the big piles of money.
A great example of everything we mentioned today is a company by the name of UiPath. They're building the AI bots that are doing repetitive tasks for companies.
Take a moment to think about it. How many accountants are there in the world? What is their economic value? How much are companies paying the entire accounting machine, from clerks, to invoice management, to data entry and so on…
Solve this problem once and then you take it to every big player who needs your solution.
Write this down:
A Transaction happens when the price paid is lower than the perceived value!
As long as you understand this, you will make money!
If humans are costing a bank $100 million per year and you offer a solution that does the same job for half the cost, congrats, you just earned yourself the contract.
UiPath went from 1 million to $100 million in yearly recurring revenue in less than 2 years. The company is now worth over $7 billion and growing quickly.
What is the fundamental way they did it?
They solved a problem for the people who have the means to pay for it!
14

Secure Your Wealth — Diversify

Assuming everything has worked out in your favor, you are now finally rolling in money. Your shares in the company are worth a lot, you're trending, people are looking up to you, it's time to start taking money out and secure your wealth.

Invest in what you understand — buy land, real estate, art, shares in other companies, anything that's long term.

Congratulations! You've made it.

You're no longer just a paper billionaire. The moment your solid assets surpass $1 billion, you have secured your position as a billionaire. Your wealth is increasing so much every year that you no longer know what to do with the excess capital you have.

You can start foundations or help charities change the world for the better. You can divert some of the money your investments are making to research or whatever you feel passionate about. You're surrounded by the right people, who make sure you get every deductible possible so that the wealth is secured.

Now, it's up to you on what you want to do next…
15

Bankroll Super-Business Savvy Individuals Or Do It All Over Again

Remember when you had all those creative ideas before you managed to conquer the world? Find people with the same spark you had in yourself and help them do the same.

That's what venture capital funds are all about. They are the driving force behind the change-agents that are shaping the world. Governments have fallen way behind on innovation and at this moment in time, the private sector is what's pushing humanity into the future.

If you still believe you have what it takes, do it yourself, dream bigger than you've ever dreamt before.

You want to cure the world of diseases like Bill Gates is doing? Do that!

You want to mine asteroids? Go do it!

You want to solve immortality! Give it a shot!

Take 1 million people to form a colony on mars? Why not?

We need billionaires who have the resources and the vision to push humanity into the next phase. We are reaching unprecedented levels of wealth and innovation ability. Humanity as we know it is on the brink of evolution. You can either be a driving factor or just an observer!
If you look at almost every self-made billionaire on the Forbes list, you will find that almost all of them follow this exact framework we have described for you.
Question:
And readers, looking back on what it takes to build this kind of wealth: Do you think the sacrifices are worth it?
Bonus:
Everyone wants to be a billionaire because it's a round number. It's the equivalent of "A LOTTA MONEY", but at that stage, your wealth is just a number on a screen.
What most people really want is what comes with the idea of never having to worry about money again. Instead of billionaire status, we recommend you set a realistic goal of becoming a High Net Worth Individual.
These people have a fortune between 15 and 50 million dollars. If you're smart, that's more than enough to feel secure and enjoy a rich lifestyle.
No, you don't have 2 private jets, but you're super comfortable renting one whenever you need. You have solid investments that are covering every reasonable expense and you're still left with more. If you chose to, you could stop working for the rest of your life and you would be fine.
We know you dream of retiring on a beach sipping mojitos, but surprisingly, it gets boring really fast, especially if you're the type of person who built his fortune from the ground up. You can never really stop your mind from being what it really is — the mind of an entrepreneur!
Only this time, you're solving business problems just for the challenge of it all. That's where we wish all of you to become: So rich, that you solve problems just for fun!
100 investment ideas in 2022 you should not miss. Start with Less than $100
100 investment ideas you can begin with less than $100. Have you ever dreamed of starting your own business? What's holding you back?
If the answer is not having enough money to get started, then here's some excellent news: You can start countless businesses with less than $100.
People do many odd jobs to pay the bills, and no matter what your skills are, there are ways to put them to work. It doesn't matter if you're a handyman or an online marketing expert — you can still make extra money on the side.
Here are 100 business ideas to get you started.
Direct sales representative
Being a local sales representative for companies like Avon, Mary Kay, and Pampered Chef requires you to spread the word about their products by hosting a party or selling them online. Most starter kits cost around $100 and provide you with everything you need to become a sales rep.
Consulting
If you already have the knowledge or experience in a specific area, such as providing legal advice or showing business how to become more eco-friendly, then you can easily start your own consulting agency. The main costs involved are marketing your business and networking, so invest in a website and business cards. Here is an example consulting guide.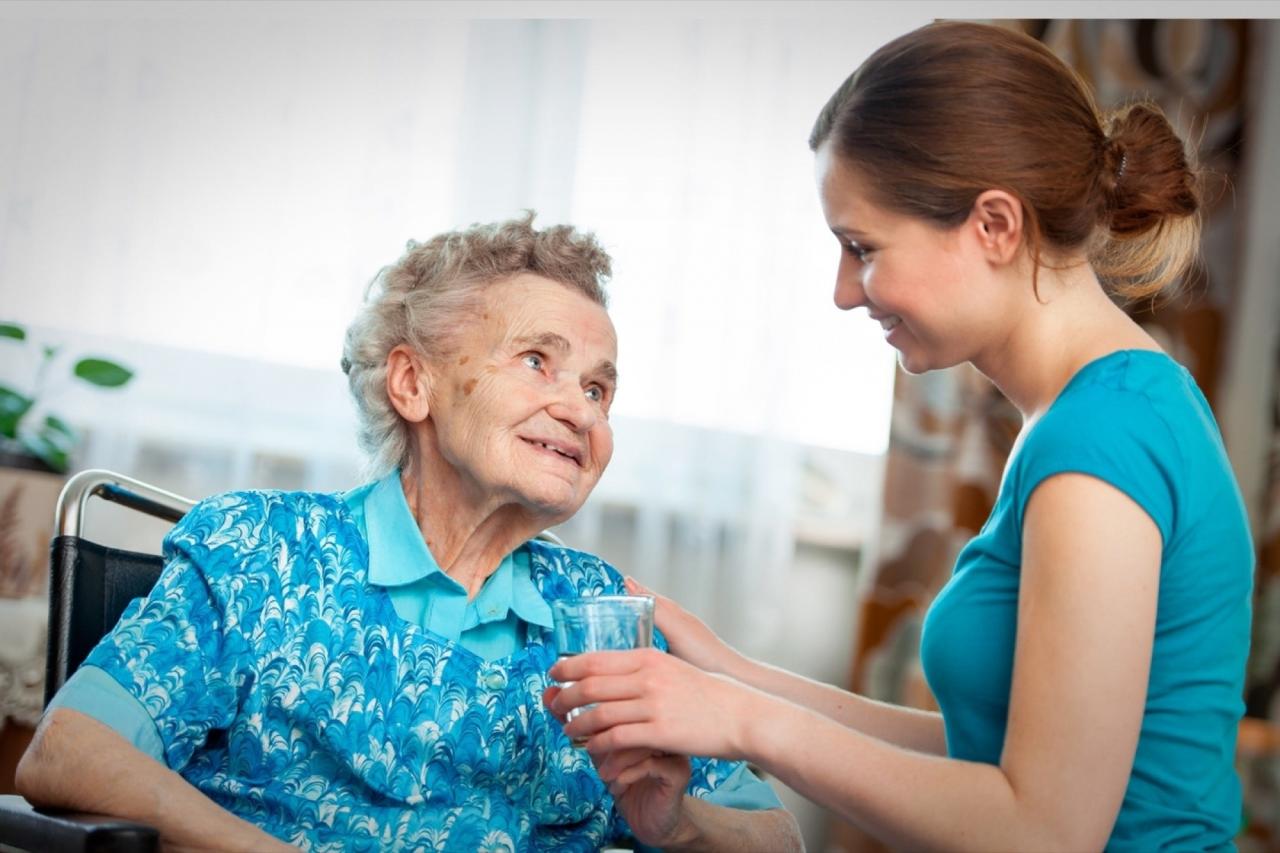 Senior home companion
In 2016, there were more than 49 million people in the U.S. alone aged 65 years or older. That figure is expected to grow to around 98 million in 2060. That means that there are lot of seniors who looking for someone to keep them company or families looking for advice on how to care for their loved ones.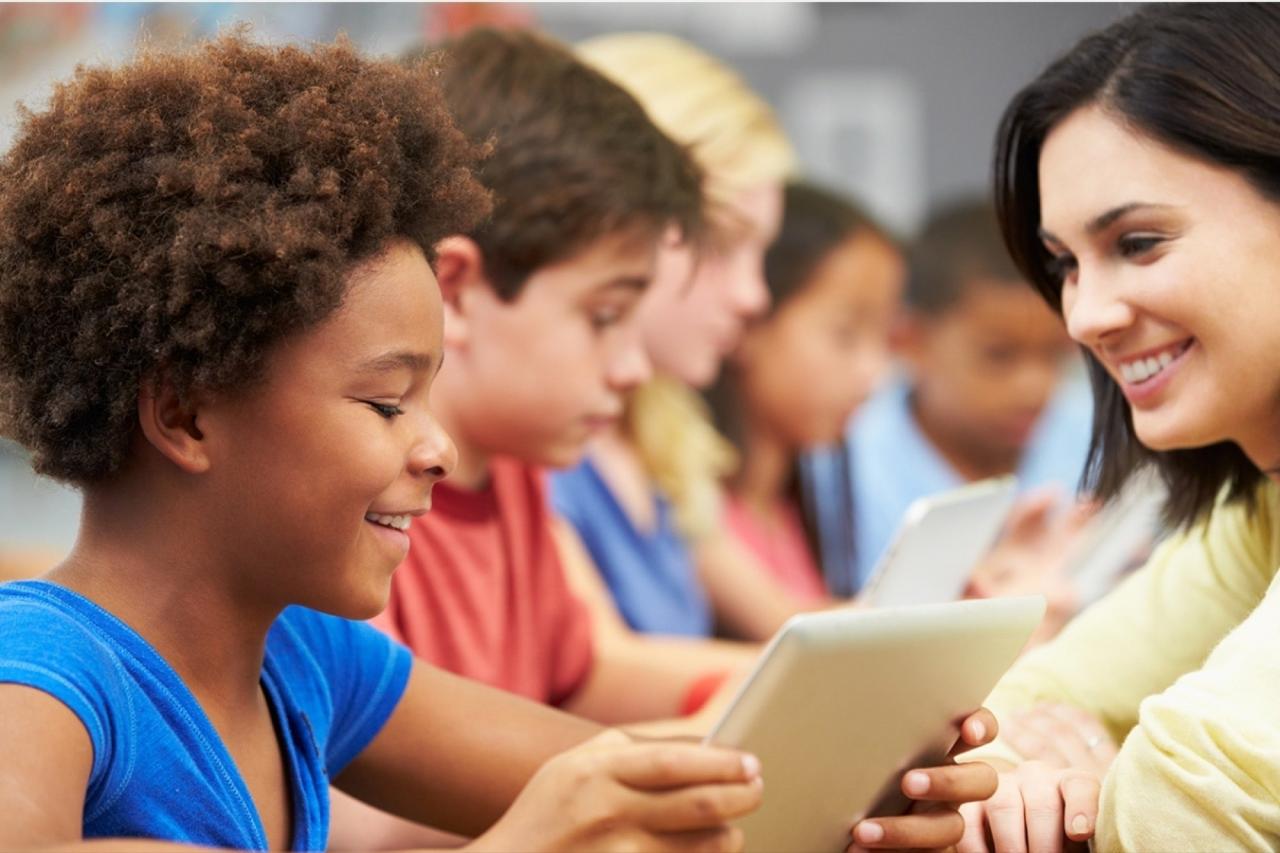 Tutor
There are a lot of students who need assistance in every subject, ranging from elementary school to college. If you have this knowledge, then starting your own tutoring service can be an appealing business idea that requires almost no capital. After all, the students already have the learning materials with them.
Freelancing
Whether you're a writer or web developer, freelancing can be a lucrative business idea that pretty much requires nothing more than your talent, laptop and internet connection. Thanks to the numerous websites that post freelance gigs, you should have no problem starting out. Here is a freelancer guide that will help you every step of the way.
Vlog with YouTube
Since every laptop, tablet, and smartphone comes equipped with a built-in camera, anyone can start creating videos and posting them to YouTube. If you have knowledge you want to share, or are just incredibly charismatic, then you can start profiting from your vlog through ads.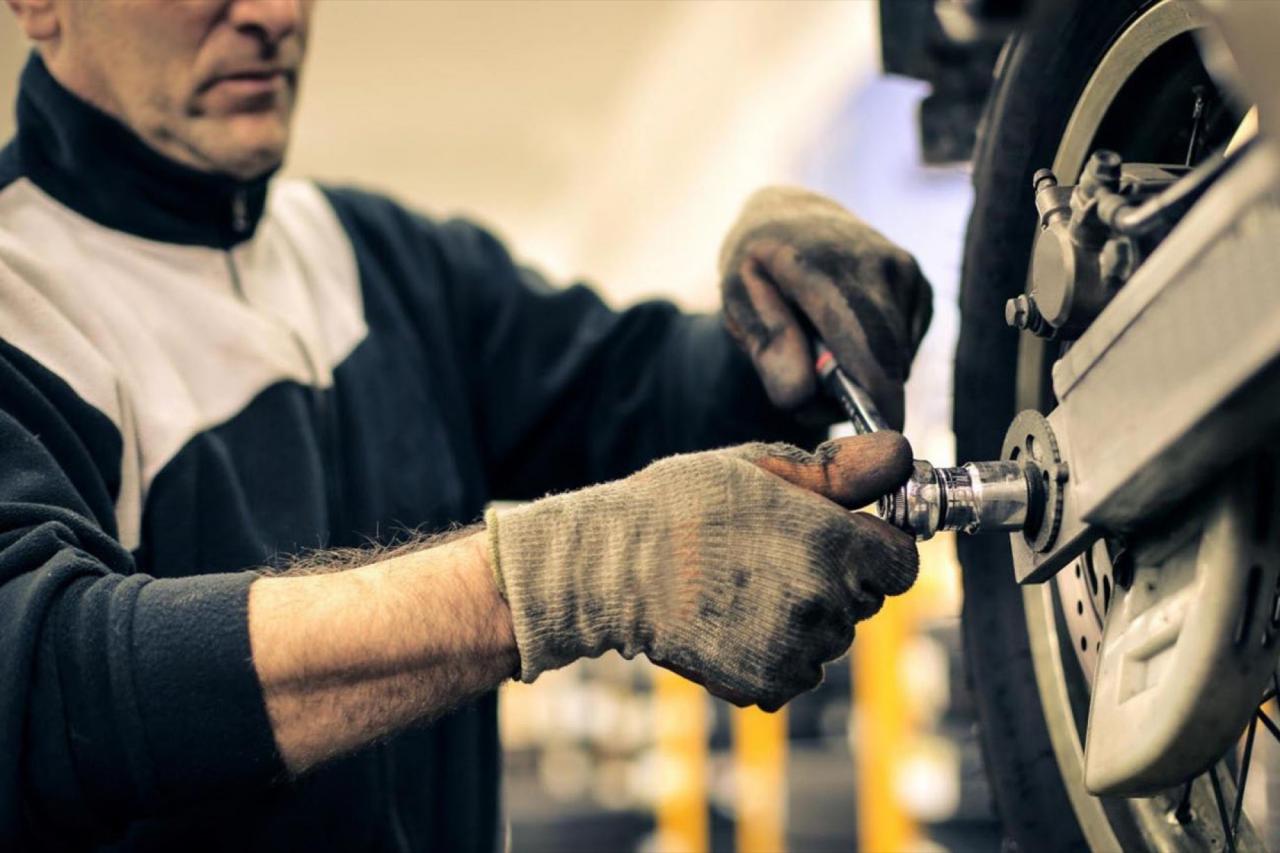 Auto repair/detailing
If you have a garage, tools and knowledge, then why not start your own auto repair shop? Even if you don't have a garage, you could start a mobile auto repair business where you go to the broken-down vehicle.
If you like the idea of working with vehicles but you aren't a mechanic, then consider washing and detailing cars. (I had a former colleague who did this on the side, and eventually, he was able to make this into a full-time gig through word-of-mouth recommendations at work.)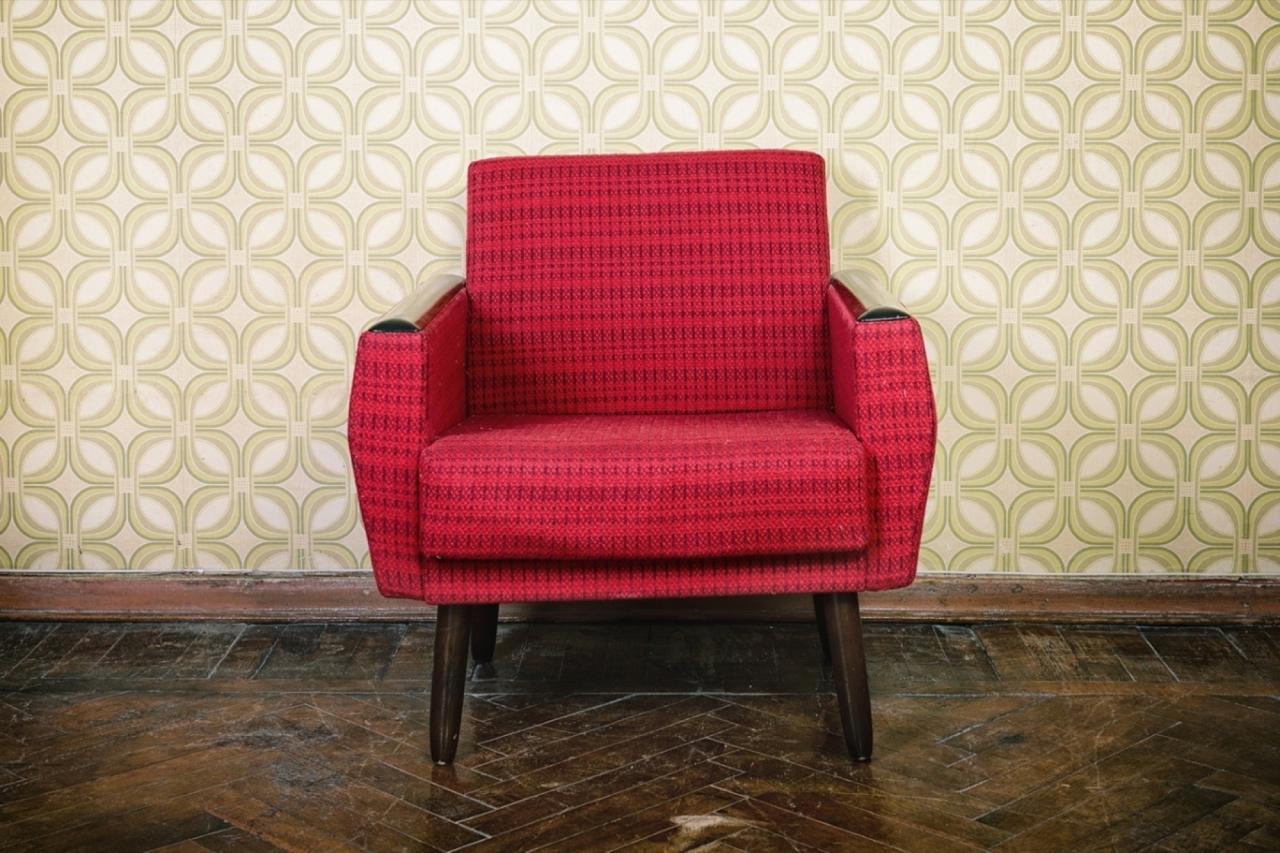 Sharing economy rentals
Thanks to the "sharing economy," more and more people are opting to rent items instead of purchasing them. You can rent out things ranging from your parking space to your furniture. Try starting with a niche and slowly working your way up. For example, you could start renting out yard equipment like rakes, shovels or leaf blowers. If you don't already own them, you can purchase them for less than $100.
Managing web design
There are countless sites out there that teach you basic web design. Learn a new skill today. Even if you aren't a web designer, you could find a designer affordably and still charge less than professional web design firms. They key here is managing the process — most businesses don't want to do this and are willing to pay.
Handyman
If you're able to make minor household repairs, like switching out a broken electrical outlet or sealing a pipe under the kitchen sink, then this is another in-demand business that doesn't cost much to launch. You could even consider starting out on TaskRabbit, a marketplace platform for small jobs.
Menu planning
Plenty of people are indecisive when it comes to their food. That's why they're willing to hire someone to help them plan out their meals. This is a low-cost idea for anyone who enjoys working with food but doesn't have the resources to prepare and serve it.
House-sitter/pet-sitter
This idea essentially requires no initial investment. You can start asking your family, friends and neighbors if they need someone to watch their home or pet when they go out of town.
Lawn care
If you have a green thumb, enjoy being outside and have the tools to get started — like a lawnmower, weed-whacker or chainsaw — then this is a no-brainer of a business idea. The only main cost is advertising and marketing your business.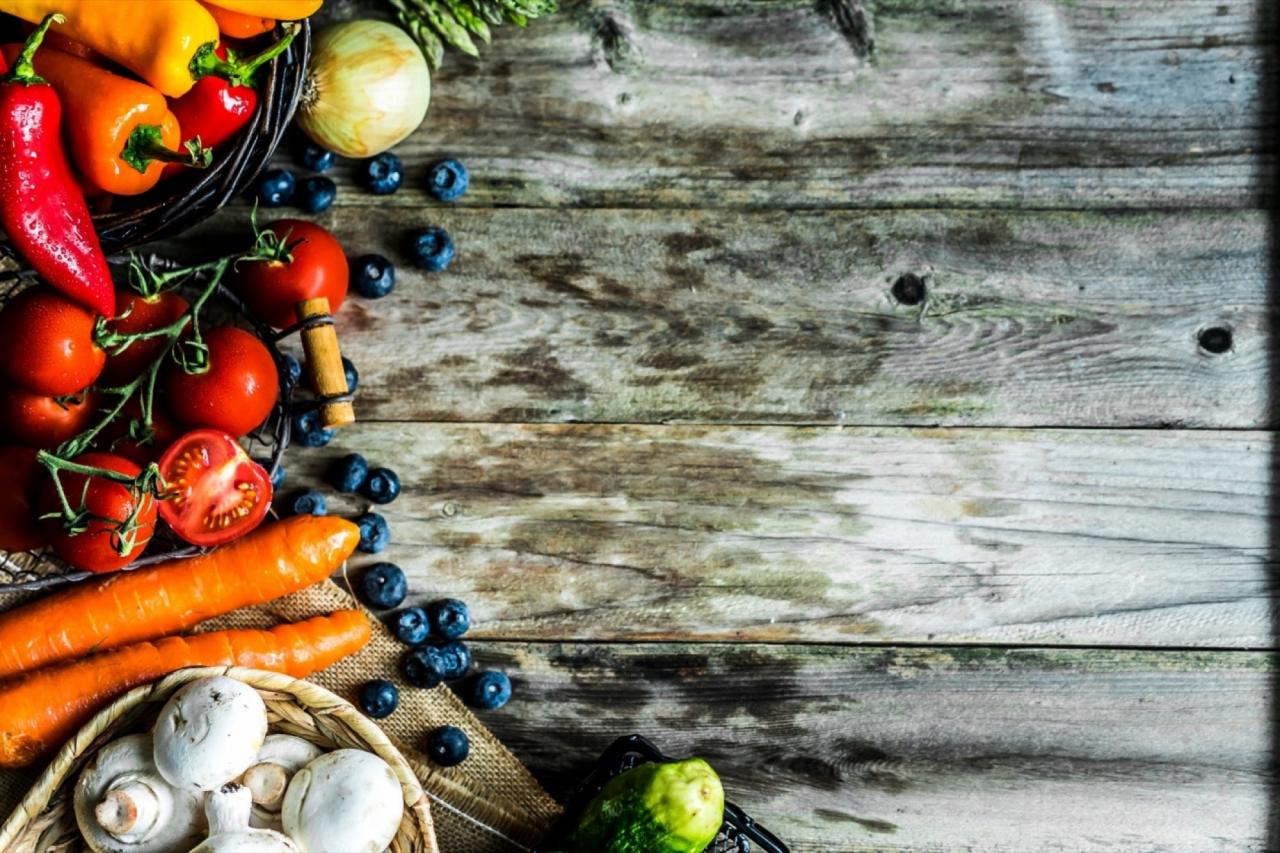 Homemade gourmet foods
Whether if it's soup mixes, jellies or chocolates, people love gourmet food products. And since you probably already have a kitchen, you just need cooking supplies, packaging and basic marketing materials to get started.
Professional organizer
We live in a materialistic world, and it's easy to start getting overwhelmed by all the stuff that's consuming our homes. Just look at the rising popularity of Marie Kondo. Professional organizers can help people get their homes back in order for no more than $20 or so on classified ads.
Green cleaning service
Cleaning services are a dime a dozen. You can stand out from the competition by offering a green cleaning service that uses eco-friendly and natural products. You may even be able to make some of them yourself and sell them for extra cash.
Grocery delivery
Some major grocery stores offer delivery services, but not all of them do. There's a chance your local supermarket doesn't, either. That's when you can charge customers to have you go to the store for them and then deliver groceries to their homes.
Personal concierge
A personal concierge takes care of everything from taking clients to the airport, bringing the dog to the vet or managing schedules. It's essentially being someone's personal assistant.
Creating information products
If you have experience with a specific niche, then you can start selling your knowledge by creating products like eBooks or instructional videos. The cost is usually no more than your time, domain name and web hosting.
Blogging
If you're familiar with a specific topic, then you can launch a blog where you share your knowledge. You can earn money by selling ad space, becoming an affiliate or starting a subscription service. Here's a resource to getting started with blogging. (I followed its tips and was able to personally create a solid four-figure income within around 12 months.)
Related: 10 Keys to Make Millions Blogging
Window-cleaning
Window-cleaning is many people's least favorite household chore, and a window-cleaning service doesn't require much capital to become profitable.
Interior designer
Both homeowners and business owners are looking for people to design comfortable, organized and productive spaces.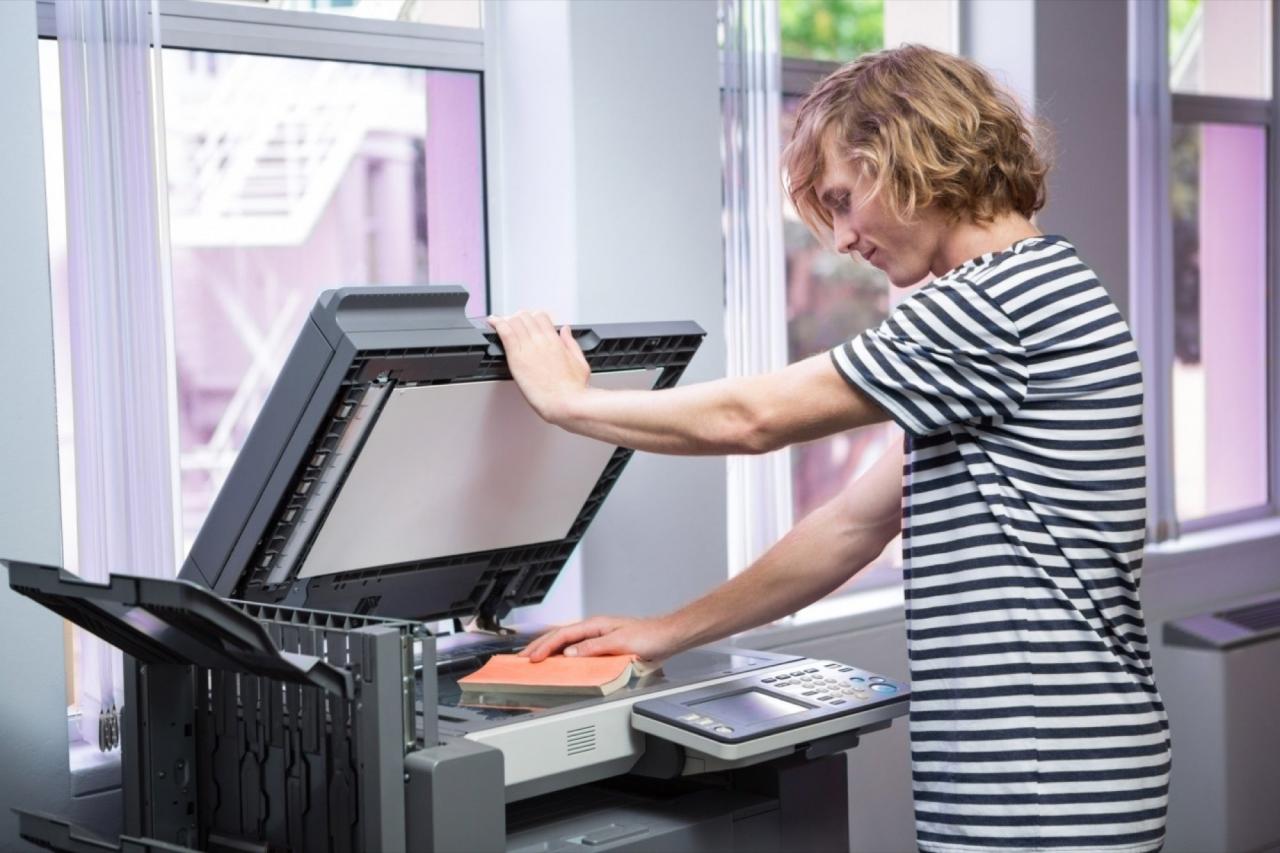 Flier distribution
Local businesses still hire people companies to hand out fliers or place them under windshield wipers. You essentially just need to make a lot of copies, and that's not a major investment.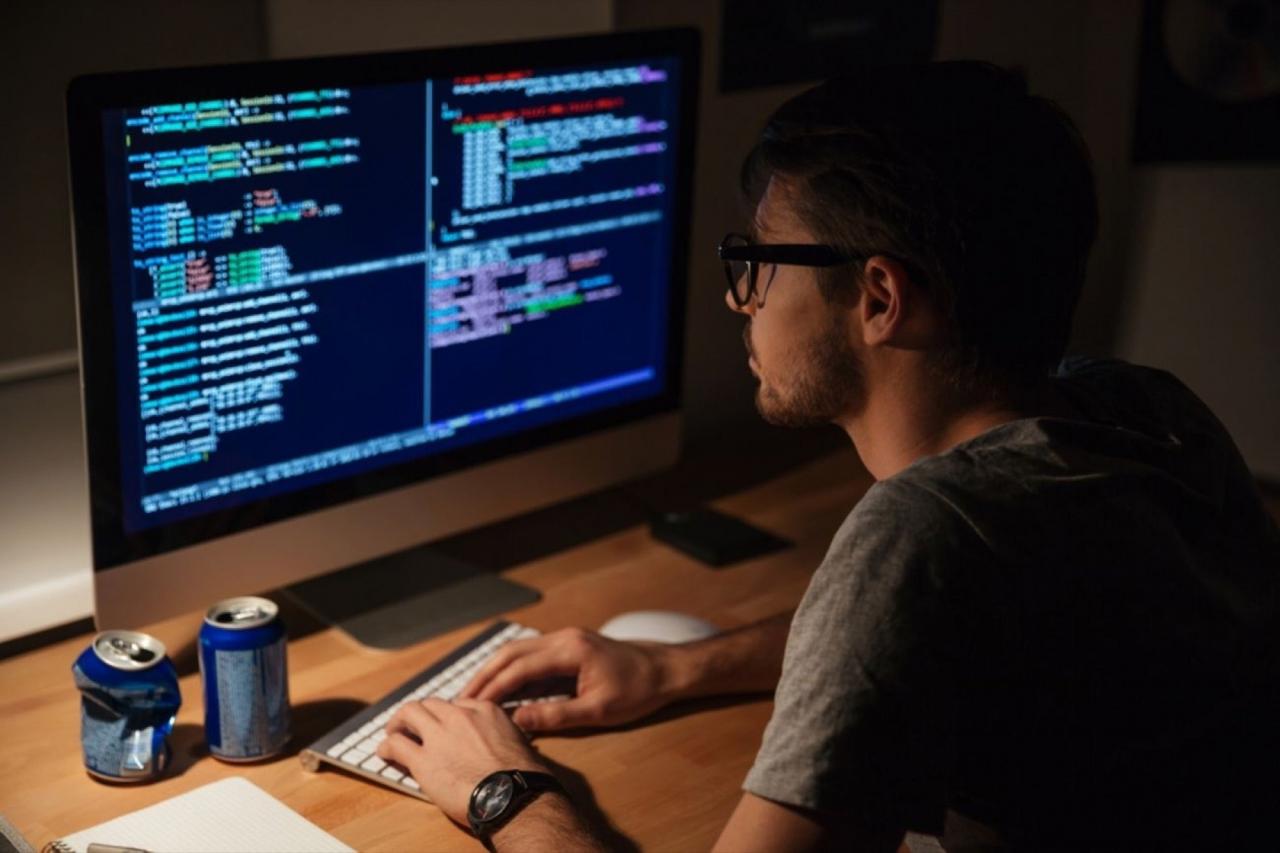 Programming
Learning how to program or code, such as with the object-oriented dynamic programming language known as Ruby, is one of the most lucrative business out there. Here's a guide to starting a developer business to help get you started.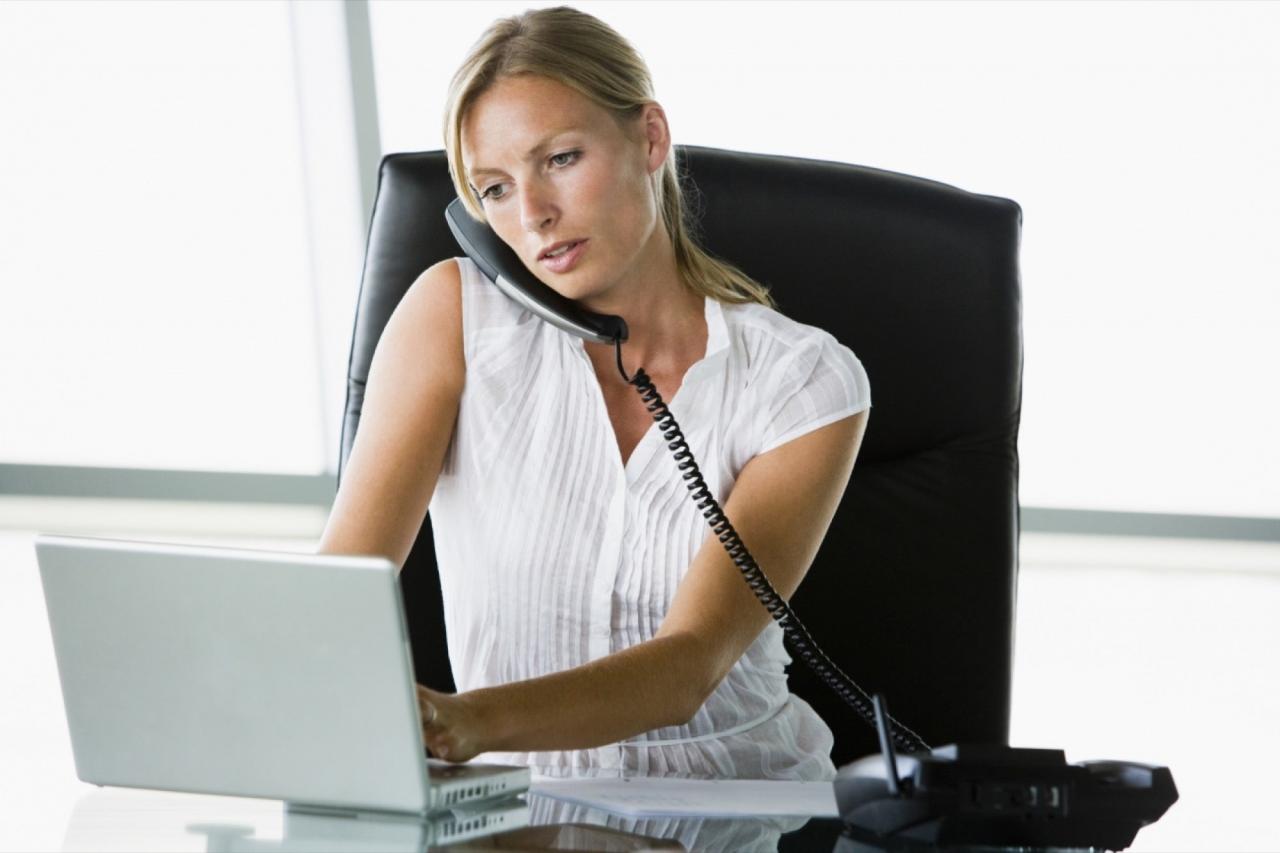 Virtual assistant
This job is similar to being a personal assistant — answering phone calls, responding to emails and keeping your client's schedule. The difference? You do this remotely.
Social-media consultant
Businesses and individuals are always on the lookout for people to manage and maintain their social channels for them, and many businesses will pay $500 or more a month for these services.
Project management
Believe it or not, not all businesses have in-house project managers, which means that projects can quickly get off-track. Companies are often willing to hire outside project managers to keep their teams focused.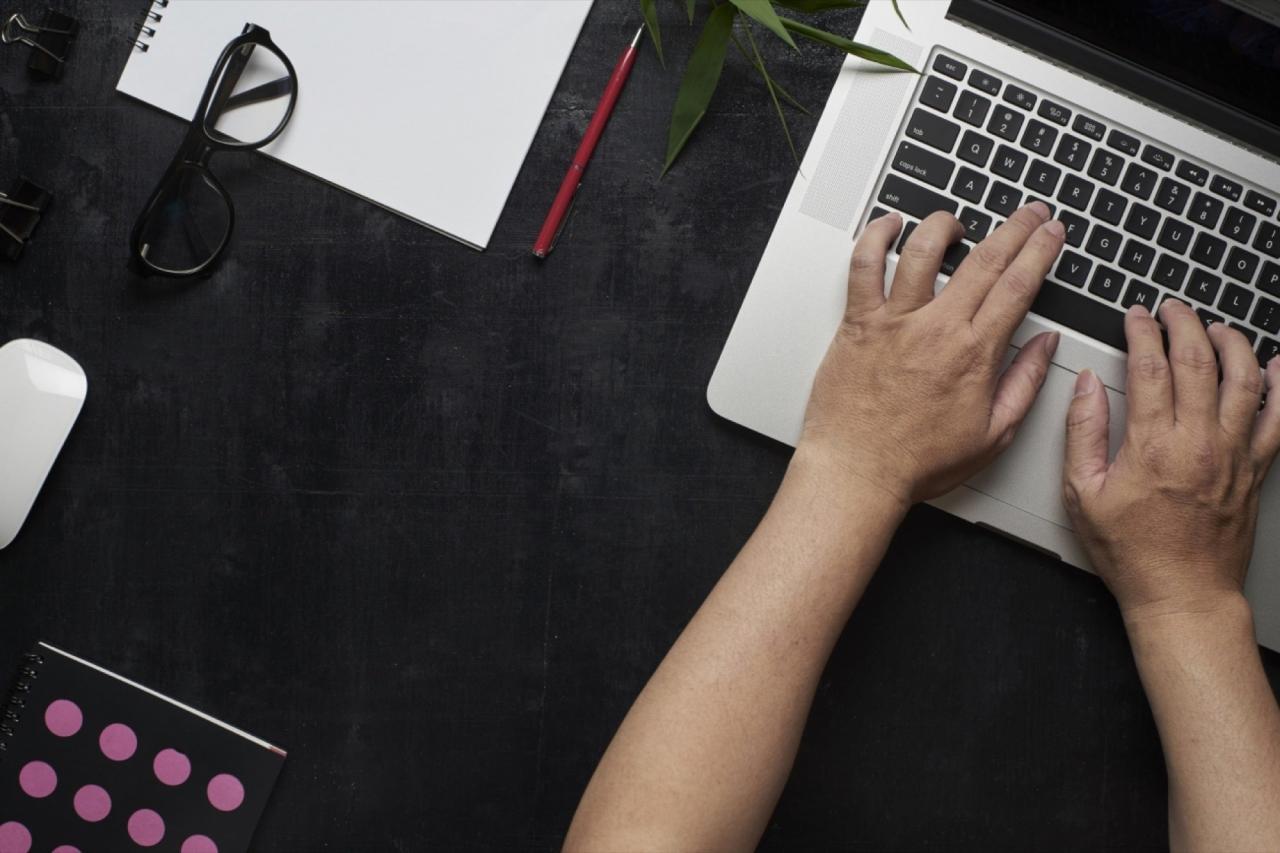 Secretarial services
There are a lot of small businesses and individuals who need services like typing, transcribing and proofreading. As long as you've got a computer, a printer and the necessary skills, your business should be good to go.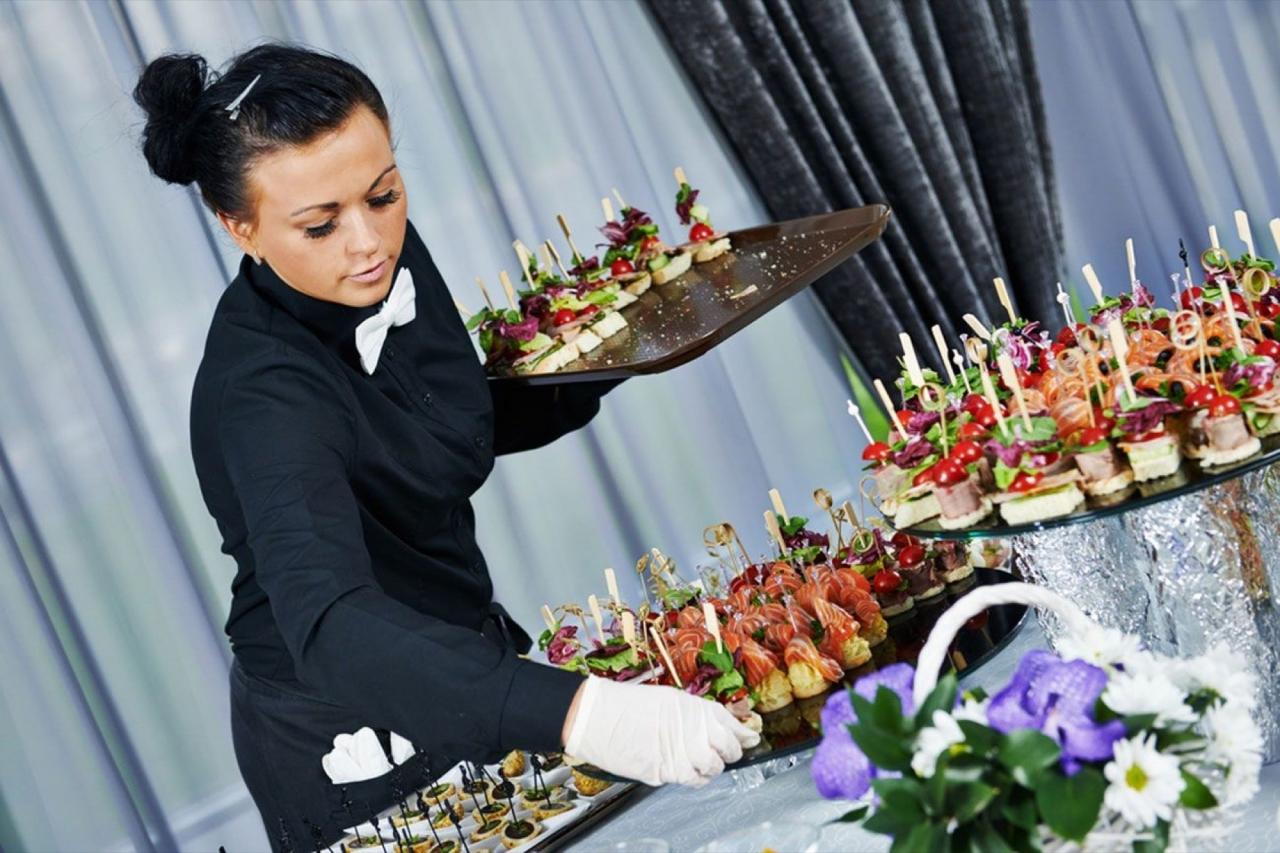 Catering
If you're an outstanding cook but don't want to invest in a restaurant, then you can start your own catering business directly from your own kitchen.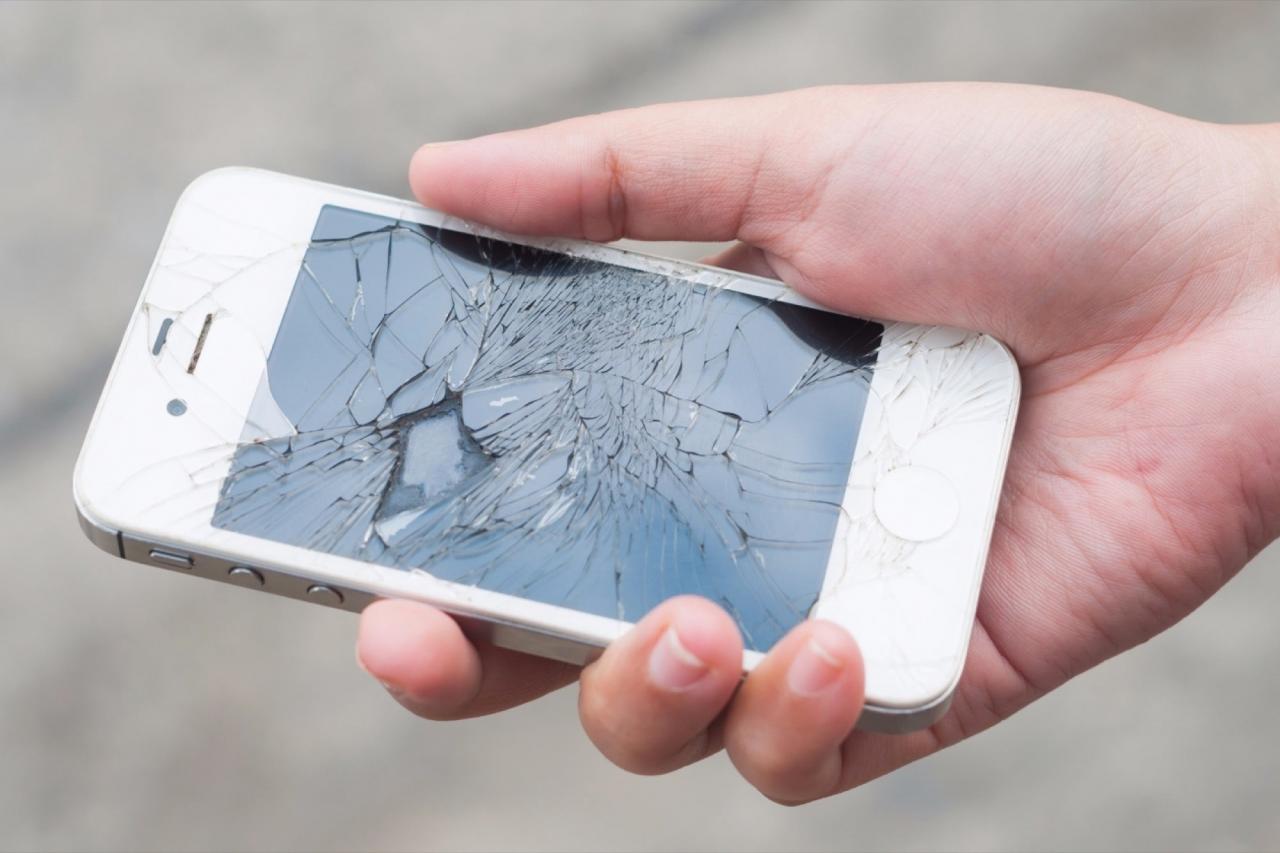 Mobile repair
Want to put your own spin on a repair service? Start one that involves you going to the client. Whether if it's fixing a mobile phone, a computer or a piece of furniture, this idea doesn't require more than a vehicle, marketing and your own expertise.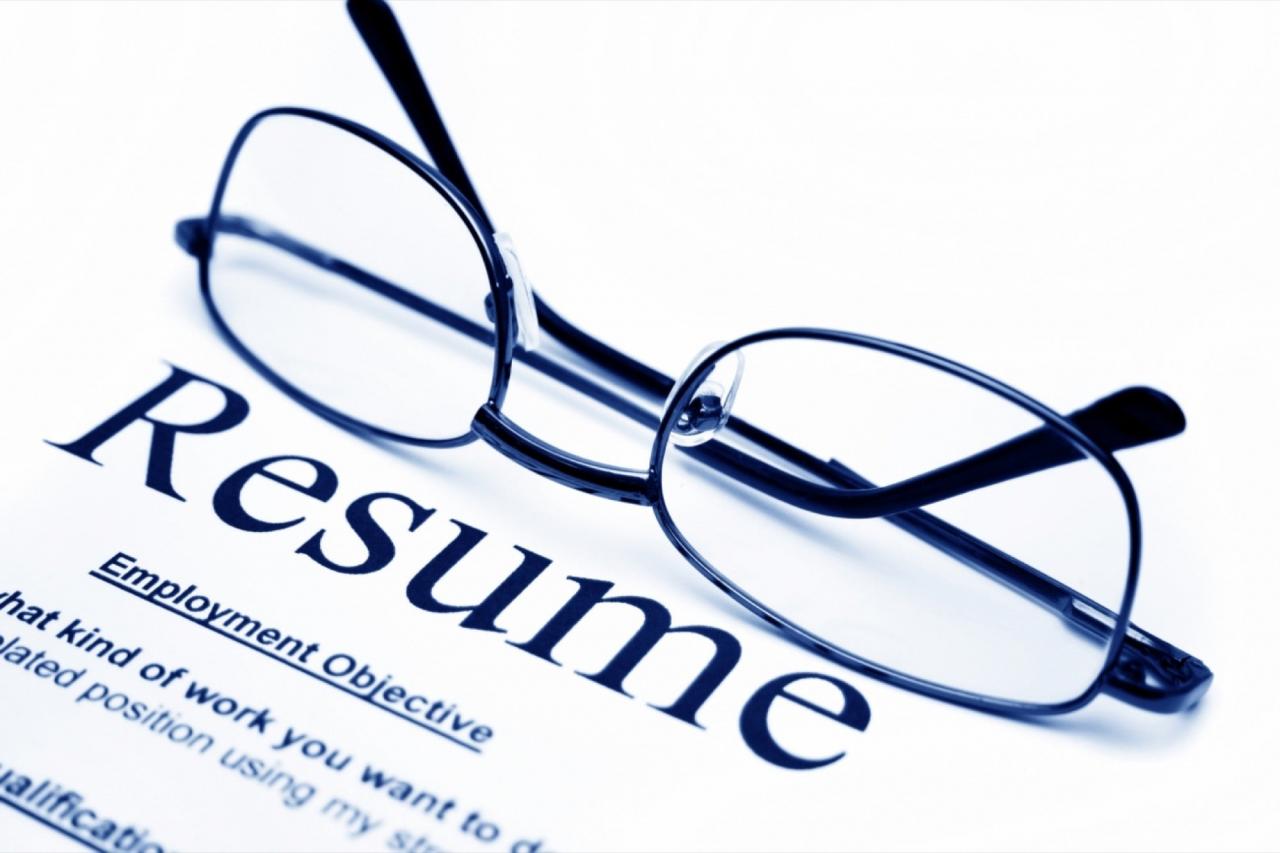 Resume-writing service
A lot of people have difficulty writing amazing resumes, and that may cause them to lose out on a job they've been eyeing. If you have knack for composing resumes, it can become a profitable business. (I personally have paid $100 several times for people to get my resume in shape.)
Holiday decorator
Everyone wants their home or office to look festive for an upcoming holiday, but not everyone can make that happen. If you can pull off that holiday cheer, then this is another business that doesn't require much capital.
Related: Spreading Holiday Cheer as a Christmas Decor Franchisee
Domain name-buying
You can buy a domain on the cheap — sometimes for less than $1. If a business comes along and needs that domain, sometimes they'll be willing to pay top-dollar for it.
Flipping websites
Using a site like Flippa, you can purchase a website, build it up and sell it. You can turn this into a lucrative business. (I personally have been able to make around $25,000 to $30,000 flipping websites each year.)
Cleaning dryer ducts
Dryers get jammed with lint, and if too much builds up, you could have a house fire on your hands. Since this is an area that's often overlooked, you can start a dryer duct-cleaning business with just a vacuum and some basic marketing.
Tour guide
If you know your area like the back of your hand, then you can start charging tourists for a personalized tour of your hometown.
Affiliate marketing
If you have a blog with a significant amount of followers, then you can become an affiliate. Essentially, this means that whenever you recommend ther people's products or services, you can use your own special affiliate link that you've requested from the company (or a marketplace like Amazon). Whenever a visitor clicks on that link and makes a purchase, you'll receive a commission.
Dropshipping
Dropshipping is selling products for companies on sites like eBay. Whenever the product is sold, the company handles everything else, such as shipping.
Snow removal
If you have snow shovels and maybe even a plow, then this business idea can make you serious cash. However, it's completely dependent on the weather. (When I lived in Utah, I paid a neighbor $25 every time it snowed to shovel my driveway and walkway, and it only took him half an hour.)
Pet grooming
If you enjoy being around pets and can bathe them, cut their nails and give them a decent haircut, then this can be a serious money-maker without much of an investment.
Pooper scooper
It's definitely not the most glamorous job, but you'd be doing something that most people dread so much that they'd pay someone else to do it for them.
Event or party planner
If you're organized and a planner, then taking care of the arrangements for birthdays, retirements or weddings can be a profitable business.
Computer repair and maintenance provider
Think of all the computers out there that crash or need updates. Do you think that each owner has the technical knowledge to handle any troubleshooting problems? Consider starting your own service.
Life coach or mentor
Many people hire coaches or mentors to help them with things like losing weight or finding happiness. (I've found that most life coaches charge $50 to $250 an hour.)
Related: The 10 Best Cities For Starting a Life-Coaching Practice
Bookkeeper
It's important for both businesses and individuals to keep their files neat and tidy, but not all of them have the time to do so. That's when they hire someone to keep their books in order for them. (I pay my bookkeeper $30 an hour, and I found her on a local website with a classified listing that she paid $50 per month for.)
Tax preparation
Preparing taxes is another necessity, but most of us don't have the time or knowledge to take care of this task. If you're up-to-date on the latest tax regulations and enjoy crunching numbers, this can be a lucrative business during tax season.
Book-writing
Did you know that both Amazon and Apple have book-publishing arms? Whether you write an instructional book, cookbook or sci-fi adventure, you can now publish it at almost no cost.
Flooring business
Installing your own flooring may sound easy, but it can get tricky. That's when you can save the day by installing floors for others. Best of all, you don't need to worry about inventory — you'd only be focused on installation.
Painting addresses on curbs
Many office and residential customers would gladly pay you to spray-paint their address on the curb. You'd just need some spray paint and an address kit to get started.
Parking lot striping
There are plenty of parking lots that need new stripes. You can start off with a straightedge tool and spray paint. As you earn more money, you can purchase professional equipment.
Business planning
If you've already created a successful business, then you can actually turn that knowledge and experience into a new business. New business owners will pay for someone to help guide them in developing their own successful business plan.
Homemade natural soaps and beauty products
Selling natural products is a thriving business. Even if you don't feel comfortable making your own natural soaps and beauty products, you can dropship for companies that do.
Logo design
If you're a creative individual, then designing logos is a relatively easy business to start. You can do anything from designing unique logos to customizing ideas from templates. Here's a guide to starting a design business that should help you every step of the way.
Translator
Businesses are desperately in need of individuals who can speak the language of whatever market they're entering.
Restore/upcycle furniture
If you're handy and spot a used piece of furniture that needs some TLC, you could make the repairs and resell. That's pretty much all profit.
eBay seller
People have been making a living for years off of eBay by selling their old junk, reselling items and dropshipping.
Related: Why It's Nearly Impossible To Stop This Amazon and eBay Scheme
App developer
With the mobile revolution in full swing, the demand for apps has never been higher. Even if you don't have programming skills, you can still hire someone to make your app a reality.
Personal chef
Unlike catering, which may only keep you busy a couple of days per week, personal chefs are responsible for cooking breakfast, lunch and/or dinner for clients. However, you can spend most of your time preparing meals that just need to be reheated. That allows you to take on more clients.
Personal trainer
Even though health is a priority for most of us, it can be challenge to not only stay on track but also make sure that you exercise correctly without injuring yourself. By becoming a personal trainer, you can motivate and monitor people while they exercise.
Beautify products
If you don't have the tools or skills to build something from scratch, you can always modify or beautify an existing product. Take mosquito nets, for example — they're bland, but you could decorate them with ribbon or beads to create a unique product.
Photographer
There's always a demand for photographers at special events like weddings. Here's a guide to starting a photography business to get you started.
Framing
After procuring tools like a sander, a matte-cutter, a glass-cutter, tape, clamps, saws, miter boxes, picture-hangers, a stapler and glue, all you need for this business is marketing.
Flea market-vending
Flea markets are still thriving, and you can usually rent out a spot for the day for just $20. You can sell anything from the junk laying around your house to the produce you grew in your backyard to handmade crafts. In many areas, there are multiple flea markets taking place throughout any given week, so this can easily become a frequent gig.
Online content producer
Businesses need lots of content today. If they don't have an in-house team to create and produce content, they often hire talented outside individuals to do it for them. (There are businesses that pay $50 per blog post, such as mine — here's my own content marketing guide to help you in your journey.)
Related: 4 Things Editors Are Looking When They Read Your Pitch
Website developer
Everyone should have a website these days, and for the people who don't have the time or knowledge, you can develop their website for them.
Selling plants online
If you have a green thumb and the space, then you can sell plants online. It's actually a growing niche since people are becoming more concerned about where their plants originated from, and you can probably charge less the big box stores.
Calligrapher
If you've got above-average penmanship, then you can charge people to create handwritten invitations.
Selling crafts
If you can make handmade crafts, like jewelry and furniture, then you can sell those products on sites like Etsy.
Home daycare
You'll definitely need to get the proper licenses and permits, but this is a business that you can start at home. In some areas, daycare costs around $15 an hour, so this can be a very lucrative business.
Cleaning out foreclosed homes
Whenever a bank forecloses on a home, they have to hire someone to clean the place out. If you don't mind getting a little dirty, you don't need much to start this kind of business.
Recycling scrap metal
Some people drive around and take junk, such as broken dryers, off of people's hands full-time. Why? Because they can scrap that metal. Just keep in mind that the more valuable metals are aluminum and copper.
Internet security consultant
Security is a major concern for businesses and individuals. Besides expertise and some marketing, it doesn't cost much to start a business protecting others' hardware and software.
Freelance bartender
If you can make a mean Manhattan, Cosmopolitan and other oft-ordered drinks, try marketing yourself as a freelance bartender for private parties and events.
Training dogs
Consider yourself to be the next Cesar Millan? This is another low-cost business idea with the potential for high profits.
Referral service
Whether a new business or family just moved into town, you can can refer them to the right vendors, babysitters or restaurants. Your only cost would be networking and marketing yourself to the community.
Packing service
No one likes the hassle of packing up for a move. That's why they'll hire other people to pack and load their belongings up. You really don't need to purchase anything without reimbursement, since boxes and tape will be included in your final price. You'll probably still be a cheaper option than professional movers.
Writing and/or recording a song
If you have the musical chops, you can make a career out of writing your own music. And it doesn't have to be the latest Taylor Swift single — you could write jingles for podcasts or local businesses.
Concert and show promotion
If you have some experience in marketing and are passionate about spreading the word about upcoming events, then you can start working with artists, venues and labels to generate buzz with essentially no investment on your part.
Tester or reviewer
Companies are often looking for individuals to test and review their products. You can also start your own blog where you review products in a certain niche.
Fashion design
Sites like Etsy now make it accessible for you to sell your unique fashion designs. Even if you're not into high fashion, you can start creating your own T-shirts and produce through sites like CafePress.
Importing products
You can purchase products from overseas in bulk and start selling them at a markup. That's how Pura Vida started.
Makeup artist
Whether if it's for a special occasion like a wedding or for Halloween, people often pay a significant amount for someone to do their makeup.
Hairstylist
If you're up-to-date on the current styles and can cut hair, then you can start your own salon from your home.
Selling snacks and drinks
Have you ever left a sporting event or concert thirsty and starving? We've all been there. That's why you see people selling bottles of water and hot dogs after an event. Unlike investing in a food truck or cart, you can start off with just a cooler.
Voice-over artist
Now that businesses are creating their own content, such as videos and podcasts, they're looking for golden voices. If that's something that you possess, then you could turn it into a lucrative career.
Brewer
You can buy a beer kit for less than $100 and start tinkering around with brewing your own beer. (I have a family friend who did this with friends and now has his own microbrewery.)
Winemaking
You don't need a vineyard to start making wine. You can start by growing some of your own grapes or purchasing juice. If your small batch of wine turns out well and you start making some cash, you could eventually start your own vineyard or winery.
Related: How Craft Brewing Inspired This Denver Winemaker
Selling eggs
Farm-fresh eggs are a big business right now. You can get in on the action by purchasing a couple of hens and building your own chicken coop.
Baking bread
The size of the market for home-baked bread might surprise you. (I know woman who makes her own bread by working just a couple of days a week, and people line up to purchase it.)
Creating customized care packages
Many people enjoy customized care packages that they can give out as gifts. To begin, you need to find a niche, like holiday packages, and start filling baskets with goodies.
Instructor
You can sell lessons teaching people to play an instrument, cook a meal or even work out. You essentially just need your own knowledge and marketing to get started.
Airbnb host
If you have an extra room or home, consider renting it out on Airbnb instead of letting it sit there vacant. (I personally was able to make around $3,000 a month last year renting out a section of my home.)
Related: Learn From These 3 Ways Airbnb Won the Trust It Needed to Succeed
Property management
Landlords can't always check in on their properties or maintain them via cleaning and mowing. A property management company takes care of these tasks for busy landlords.
Laundry/ironing service
Almost everyone has clothes that need to be cleaned or ironed, and oftentimes they don't have the patience or time to handle these chores on our own. That's why many people pay others to do it for them.
Clothing alteration service
If you know how to sew or replace buttons or zippers, then you've got a new business idea for people who can't part with their favorite pieces of clothing. It's also inexpensive to launch this type of business.
Online dating consultant
More and more people are turning to online dating to find a match, but it can be overwhelming when just starting out. If you have experience in the area, then some people are willing to pay for advice.
Sourcing service
You can find products or services for local businesses and resell them at a markup.
Travel agency
Even though there are hundreds of travel websites out there, most people don't have the time or patience to compare the prices on flights and hotel rates. That's why there's still a need for people to do the legwork for them.
Toy-making
Whether it's carving a doll out of wood or making use of a 3D printer, making toys can be a lucrative business idea.
Food-delivery service
Some people feel they can't leave the office to pick up food, and others would rather not leave their homes. That's when they'll contact you to pick up and deliver food to their doors.